Fears that loss of Laws will undermine confidence in coalition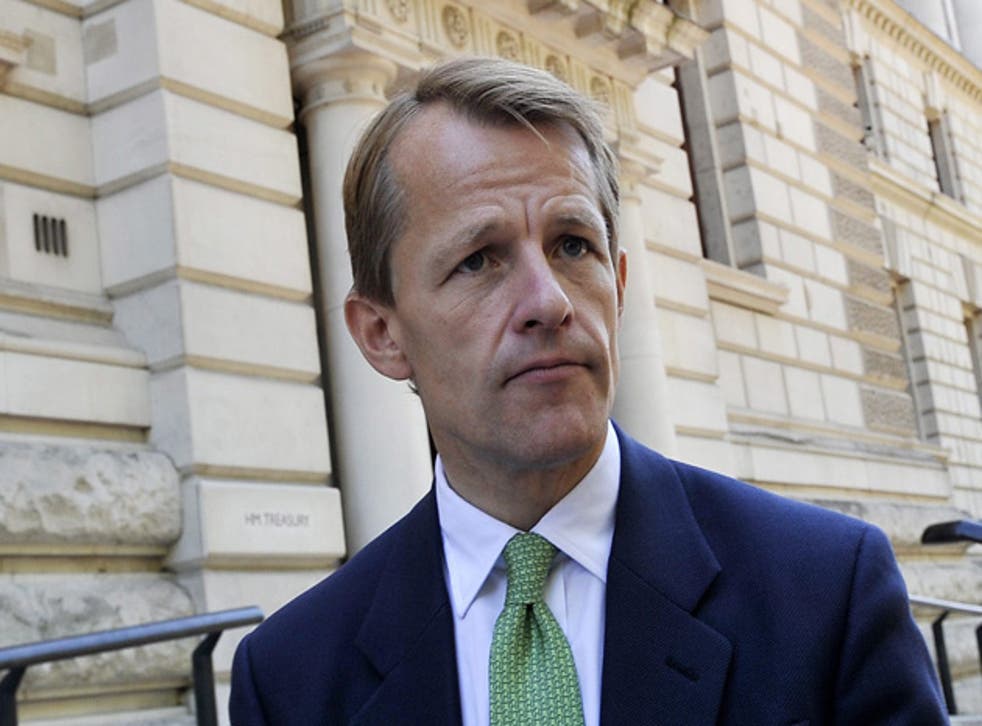 The Treasury was last night attempting to reassure markets that stable and detailed plans to bring down Britain's deficit are on track despite the resignation of David Laws amid concerns that his departure will undermine financial confidence in the new coalition Government.
The departure of Mr Laws, who had been lauded by Tories and his fellow Liberal Democrats for his handling of a plan to cut £6.2bn from public spending last week, has damaged David Cameron's administration less than a month into its life. It has also seen him lose the minister many viewed as the linchpin holding the coalition together.
Mr Laws's replacement at the treasury, Scottish Secretary Danny Alexander has already come under fire, with the Daily Telegraph claiming he took advantage of a legal loophiole to avoid paying capital gains tax when he sold his taxpayer-funded second home at a profit. The claims, which Mr Alexander admitted, undermine repeated assertions by Nick Clegg, the Deputy Prime Minister, that no Lib Dem MP profited from the expenses system.
Mr Alexander's lack of economics experience and staunchly pro-Brussels background has also drawn criticism, putting the coalition under further pressure. In a bid to head off concerns about the status of the Government's cost-cutting plans before the markets reopen tomorrow, Treasury sources were last night stressing that the Chancellor, George Osborne, and Mr Laws had completed much of the difficult work on how to reduce the £156bn deficit before his departure.
Treasury officials, they said, were already fleshing out the plans to bring public spending under control as part of measures to be announced at the emergency Budget just weeks away and comprehensive departmental spending plans to be published in the autumn. "The two [Mr Osborne and Mr Laws] worked very closely together on the plans to reduce the deficit and work on that within the Treasury is already well underway," said a senior source. "A lot of the strategy has already been worked out."
As senior figures from the Tories and Liberal Democrats signalled an early return for Mr Laws to the Government yesterday, further details emerged over the extent to which his secretive private life affected his political career. Mr Laws instantly impressed MPs when he entered the Commons in 2001, with many encouraging him to launch a campaign to become his party's leader after the resignation of Sir Ming Campbell in 2007.
However, in a sign of the strength of his desire to keep his homosexuality secret, he told supporters going for the top job would not be possible. "I said to David at the time that he should go for the leadership," said a Commons colleague. "But he said, 'I don't think it's for me because of my lifestyle.'"
The importance of Mr Laws to the coalition went beyond his strong early performance at the Treasury. A key member of the Liberal Democrat team which negotiated the terms of the coalition agreement, and philosophically close to the Tories, he had become a key link between the partners.
A Treasury spokesman said Mr Laws would not be claiming the severance pay usually given to departing ministers.
Mr Alexander's arrival will alarm many Tory backbenchers as he is strongly pro-European. Yesterday, Ken Clarke, the Europhile Justice minister, said he was "rather pleased" Mr Alexander had been handed the role. "Danny has the intelligence, ability, potential, required for the task," he told the BBC. "Even round the Cabinet table it is obvious there is no (division) between Lib Dem opinions and Conservative opinions. Someone like Vince Cable has the same views as me, and Danny has the same views as George Osborne."
Labour attempted to cause trouble for the coalition by highlighting Mr Alexander's past record. "Having worked with David Laws over the last three years, I am personally very sorry about what has happened," said Ed Balls, the shadow Education Secretary. "Danny Alexander is a curious choice as Chief Secretary to the Treasury given he was a leading proponent of Britain joining the Euro in the last decade. I hope he accepts this would have been a disastrous course for Britain."
Politicians were yesterday queuing up to suggest Mr Laws would be welcomed back into the Government. Iain Duncan Smith, the Pensions Secretary, said Mr Laws had been right to step down, but should be allowed to return. "I am deeply sorry he has had to go," he told the BBC's Andrew Marr Show. Liberal Democrat Simon Hughes, also urged him to make a swift return. "I am hoping the public decide David did the honourable thing and he will be able to come back," he said. "He was an outstanding member of this Government."
Today, Mr Cameron will attempt to draw a line under the fiasco and recapture the coalition's aim of delivering "new politics" with a new era of Government transparency. But that may be difficult with the latest allegations against Mr Alexander.
The PM has written to mandarins across Whitehall, ordering them to release data on crime, hospital infection rates and public spending. This week will see the publication of senior civil service salaries, MRSA infection rates on a hospital-by-hospital basis, and information on a Government database called the Combined Online Information System.
When politicians go public – or others do it for them
By Jonathan Brown
Chris Smith
Labour's former Culture Secretary was the first openly gay MP. He broke the taboo in 1984 by starting a speech at an anti-discrimination rally with the words: "Good afternoon, I'm Chris Smith, I'm the Labour MP for Islington South and Finsbury and I'm gay." In 2005 he revealed he was suffering from HIV.
Greg Barker
In 2006 the Shadow Climate Change Minister and friend of David Cameron was outed by the Daily Mirror which revealed he had left his wife for a male interior designer. He was criticised for voting against the Adoption and Children Bill – a measure allowing unmarried homosexual couples to adopt children.
Chris Bryant
The MP for Rhondda had only been in Parliament for two years when he was found to have appeared on gay dating website Gaydar sporting only a pair of extremely unfashionable and unflattering Y-fronts. The well-toned former clergyman apologised and went on to become a minister in the past Labour government.
Simon Hughes
The Liberal Democrat beat Labour's Peter Tatchell to the Bermondsey seat in 1983 in a notoriously homophobic by-election. Hughes repeatedly denied he was homosexual until 2006 after revelations in The Sun that he had phoned a gay chat line convinced him he had been wrong to hide his sexuality.
Michael Portillo
Saloon-bar innuendo long swirled around the married former Defence Secretary but he only revealed in an interview to The Times in 1999 as he prepared for a political comeback that he had had homosexual experiences as a young man – a fact noticeably absent from his biography, written by current Tory Schools Secretary Michael Gove.
Peter Mandelson
The former Business Secretary watched himself being outed by Times sketch writer Matthew Parris live on Newsnight in 1998 as he reclined in bed going through his ministerial red boxes. Though it was scarcely a revelation to his friends or acquaintances (of whom Paxman was one) Mandelson refused to accept Parris's apology.
Ron Davies
Labour's then Welsh Secretary insisted it was "a moment of madness" which led to him being robbed at knife point on Clapham Common in 1998 and prompted a surprise resignation. He later admitted he was bisexual and had undergone psychiatric treatment for a compulsive disorder which made him seek out high-risk situations.
Angela Eagle
The MP for Wallasey set two firsts when she was elected in 1997. In addition to becoming one half of the first set of Westminster twins, she revealed in a newspaper interview a few months later that she was also a lesbian – making her the first (and only) openly gay female MP. She entered into a civil partnership in 2007.
Nick Brown
New Labour's first agriculture minister made light of the fact he was gay after being outed by the News of the World in 1998, telling reporters: "It's a lovely day. The sun is out – and so am I." He went on to become Chief Whip.
Alan Duncan
Becoming the first openly gay Tory MP was "the best thing I've ever done" Duncan said. He revealed the truth in 2002 and received hundreds of letters. He entered into a civil partnership in 2008.
Join our new commenting forum
Join thought-provoking conversations, follow other Independent readers and see their replies