MPs slam 'national scandal' of FGM- Britain's hidden crime
FGM is typically carried out on girls aged between five and eight. It involves total or partial removal of or injury to female genitalia for non-medical reasons. It is often performed without anaesthetic or by someone without medical qualifications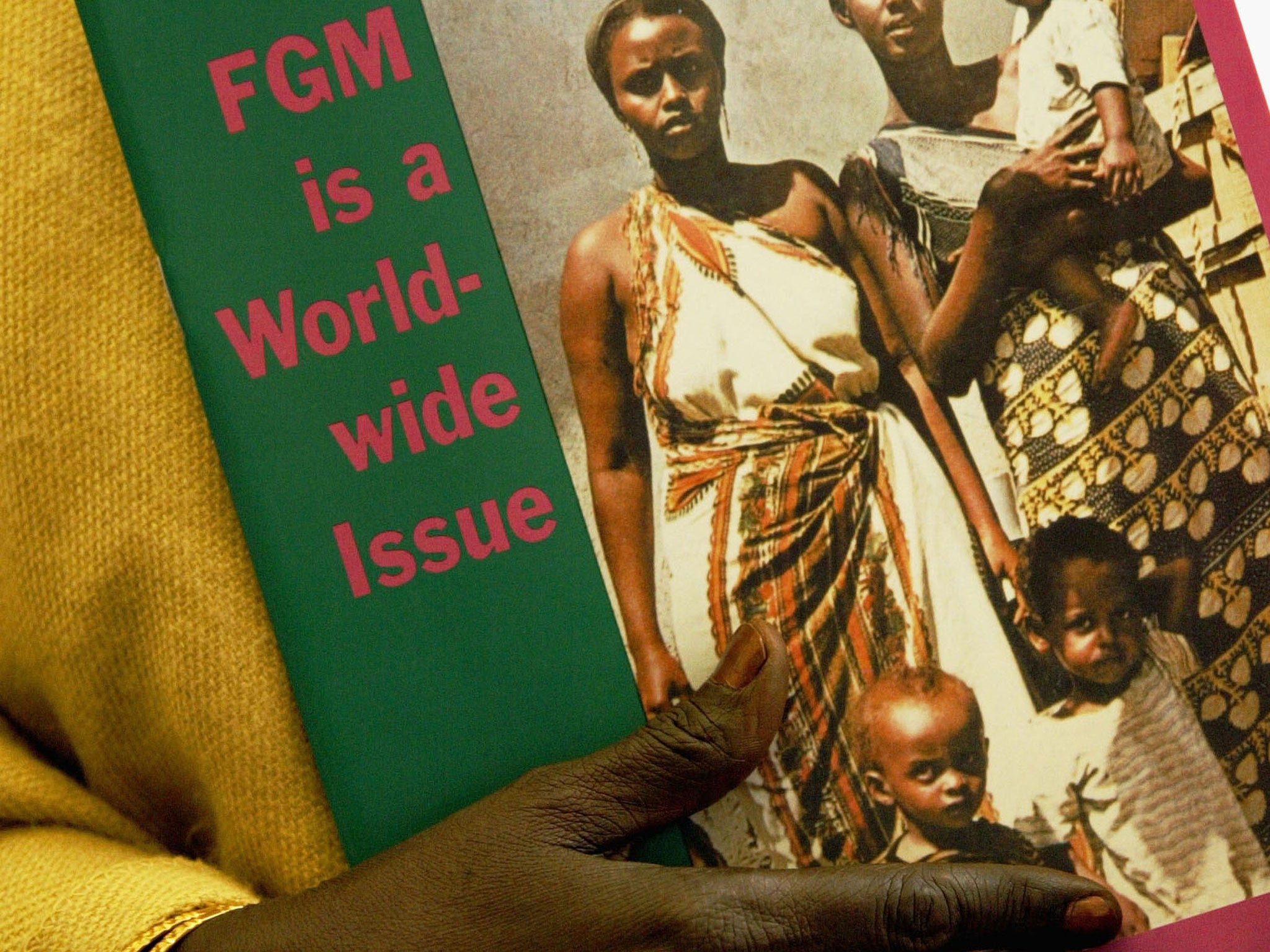 Britain's failure to protect girls from female genital mutilation (FGM) has been described as a "national scandal" by a committee of MPs, who said it was "beyond belief" that, 30 years since it became illegal, not a single person has been convicted of the crime. They described it as a "hidden crime" and "preventable" child abuse.
The committee warned: "FGM is not a religious or cultural rite of passage that deserves protection. When it is inflicted on a woman, it is a horrific crime. When it is inflicted on a girl, it is violent child abuse. It involves young girls' genitalia being cut with scissors, a razor, a knife or even glass, usually with no anaesthetic or antiseptic.
"Everyone involved in protecting children needs to be aware of, and prevent, this specific form of abuse."
The MPs criticised a lack of reliable and in-depth data on the issue, warning it is difficult to fully ascertain the extent and prevalence of the abuse without solid statistics. They said stronger sanctions need to be introduced to ensure teachers, social workers and healthcare professionals alert authorities where they come across evidence of FGM, under mandatory reporting laws which came in to force in 2015.
Other recommendations made by the committee include that Government departments should link up more to form a cohesive and united approach to addressing the issue, and that the FGM Unit should form better links with border-force operations and police to intercept families when they try and take a girl out of the country to cut her abroad.
FGM tribal circumcision ceremony in Baringo County
Show all 12
The committee review was instigated after a petition campaign was launched calling on the Government to do more to address FGM. Leyla Hussein, an anti-FGM campaigner who launched the petition, told The Independent that while she welcomed the committee's commitment to stopping FGM, more still needed to be done.
She said: "I'm glad they've called it a national scandal, because it is. Training and awareness for people such as teachers and healthcare professionals is key. You can't ask people to prevent FGM if they don't know what it is."
She said that rather than specific FGM legislation the issue would be better tackled within existing assault or child abuse laws: "It's not a cultural practice, it's child abuse. We need to stop treating it like a new thing, or an exotic other – it's not. Until that changes, we'll still be having these conversations in another 30 years."
She added that a centralised approach was needed instead of small, local level charities trying to address the issue: "The Government needs to step it up and stop leaving it to small organisations. The Home Office is in a position to act. It's child abuse and we'd not leave any other kind of child abuse to be tackled by small organisations."
Naana Otoo-Oyortey, executive director of Forward, a charity supporting and safeguarding African women and girls in the UK, told The Independent: "FGM is a major human rights violation that requires a holistic and sustained evidence-based response. While legal measures are very important, and professionals need to be trained on their responsibilities and duties, there is urgent action for community-based prevention action and a national action plan that we can hold the Government accountable to deliver."
Tim Loughton, acting chair of the Home Affairs Committee, said: "FGM can leave women and girls with significant lifelong health and psychological consequences. We intend to continue to draw attention to this horrific crime to improve the safeguarding of at-risk girls.
"We are dismayed that there have been no convictions for FGM-related offences. When we next review FGM, the new laws against the practice will have 'bedded in' and we expect to see a number of successful prosecutions.
"We welcome many of the steps that the Government has taken to prevent FGM and our report calls for that work to be enhanced and strengthened with adequate resources and support for front-line professionals and other groups that work directly with practicing communities."
FGM is typically carried out on girls aged between five and eight. It involves total or partial removal of or injury to female genitalia for non-medical reasons. It is often performed without anaesthetic or by someone without medical qualifications.
It is sometimes practised as it is believed to reduce a woman's libido, thereby increasing her suitability for marriage and she is perceived as more faithful.
It is particularly common in countries in Africa and the Middle East, including Somalia, Guinea, Egypt, Sierra Leone and Sudan, and is practised in the UK by some communities from these backgrounds. Due to its covert nature, it is unknown how many women and girls have undergone the procedure in the UK. Experts estimate that more than 100 million people around the world are living with the effects of FGM.
Join our commenting forum
Join thought-provoking conversations, follow other Independent readers and see their replies