Foreign Secretary Philip Hammond visits Libya to support new unity government
The French and German foreign ministers had previously visited the country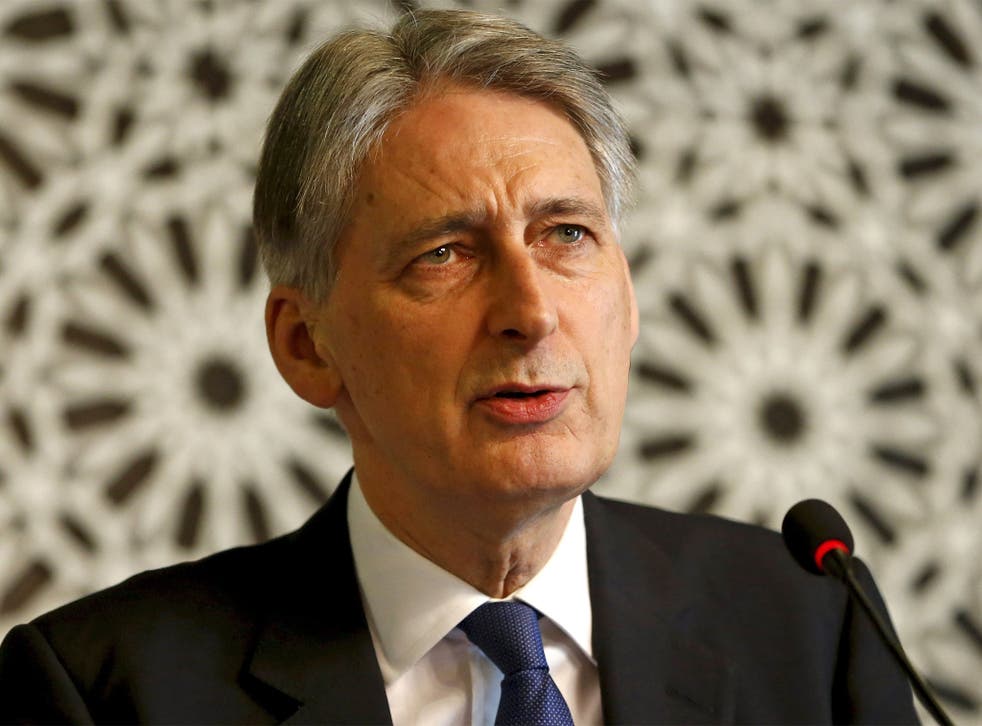 The Foreign Secretary has arrived in Libya on an unannounced visit to the north African country.
Philip Hammond made the trip in a show of support for the country's new unity government, which is backed by the United Nations.
The French and German foreign ministers also visited the country in the past week for similar reasons.
Since 2014, the country's internationally recognised government had been forced out of the capital, Tripoli.
The city has been held by another group of fighters claiming to be the government: the New General National Congress, and its allies.
The official Government has been running its operations from Tobruk in the east of the country.
The centre of the country's populated coastal area, around the port city of Sirte, is controlled by an affiliate of the so-called Islamic State group.
Some areas are also in practice controlled by other assorted local forces.
Now the new, united, Government of National Accord has emerged after a UN-brokered agreement – which hopes to unite the two main factions.
Though the unity administration is not up and running, some progress has been made in recent weeks and months.
The UN Libya Envoy Martin Kobler said on Sunday the international organisation would start once again to base its operations out of Tripoli.
Most UN staff were evacuated to Tunisia in 2014 amid heavy fighting, and their return is a sign of perceived stability.
The progress comes shortly after US president Barack Obama told the Atlantic magazine that David Cameron allowed the country to be a "s*** show"
Singling out the British Prime Minister, the president suggested that Mr Cameron had taken his eye off events in Libya after being "distracted by a range of other things".
David Cameron came under renewed pressure this weekend to publish details of any military action Britain has planned in Libya.
A security document leaked to the Reuters news agency suggested that five separate security operations were being considered. EU ministers are meeting today to discuss the possibility of deployments as part of an international force, which could see British forces return to combat roles.
Conservative Foreign Affairs Committee chair Crispin Blunt accused Mr Hammond of being "less than candid" with regards to future deployments.
A NATO-backed force including France, the US, UK, Italy, and Canada intervened on the side of rebels to help topple dictator Muammar Gaddafi after Arab Spring protests in 2011.
Join our new commenting forum
Join thought-provoking conversations, follow other Independent readers and see their replies