Former Labour minister Denis MacShane pleads guilty to fraud over £13,000 Parliamentary expenses
Court hears how money was used to fund trips to Europe under banner of 'research and translation' work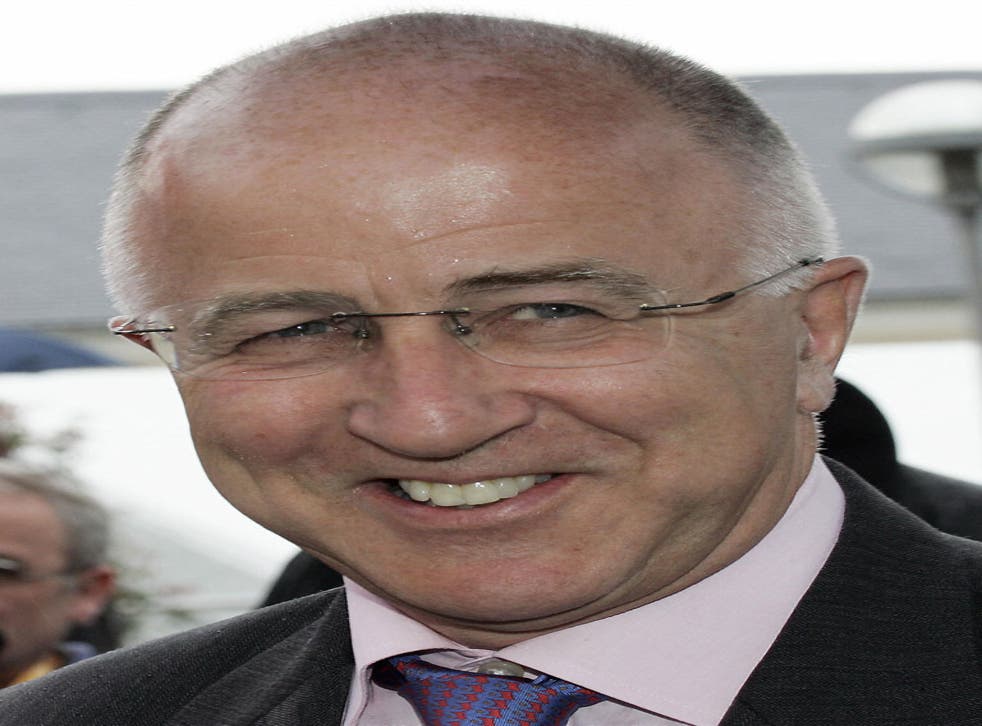 The former Labour minister Denis MacShane has pleaded guilty to fraud over his Parliamentary expenses.
Once the minister for Europe under Tony Blair, MacShane resigned as an MP last year before he could face punishment for submitting fake receipts amounting to £12,900 of taxpayers' money.
He used the money to pay for trips to the continent, including one to judge a literary competition in Paris, and claimed the money back citing "research and translation" services.
Sentencing has been adjourned until 19 December, and Mr Justice Sweeney said that "all sentencing options remain open" to the court.
The maximum sentence for false accounting is seven years, though MacShane is expected to receive less than that.
Today's guilty plea comes after a period of investigation spanning more than four years. MacShane's accounts first came to the attention of Parliamentary authorities at the height of the 2009 expenses scandal.
Commons officials identified potential criminal activity and referred the information to police within months, but the case was complicated by the long-standing principle of Parliamentary privilege.
Under this rule, detectives could not be given access to damning correspondence with the standards commissioner in which MacShane described how signatures on receipts from the European Policy Institute (EPI) had been faked.
The EPI was controlled by MacShane and the general manager's signature was not genuine.
One letter, dated October 2009, described how he drew funds from the EPI so he could serve on a book judging panel in Paris.
But the letters only emerged in November last year after Scotland Yard said it was taking no further action and the cross-party standards committee published a report recommending a 12-month suspension from the House.
MacShane, who served as Europe minister under Tony Blair, resigned as MP for Rotherham before the punishment could be imposed.
Police re-opened their probe in the light of the fresh evidence and the 65-year-old was charged in May - even though the letters are still not thought to be admissible in court.
The offence covered 19 receipts that MacShane filed between January 2005 and January 2008.
MacShane is understood to accept that he made a "grotesque mistake".
But he insists he did not make any personal gain from the claims.
He has indicated that he told the police "everything and more" that he told the Standards Commissoner before the criminal case was initially dropped.
Mr Justice Sweeney told the politician as he stood in the dock in Court Number 2: "You will understand, I'm sure, that all sentencing options remain open to the court."
The maximum sentence for false accounting is seven years - although MacShane is likely to get less.
He joins a list of politicians prosecuted as a result of the expenses scandal that erupted in 2009.
They include fellow former Labour minister Elliot Morley, as well as Jim Devine, David Chaytor and Eric Illsley.
Tories to fall foul of the law were Lord Hanningfield and Lord Taylor of Warwick.
Sentences have ranged from nine to 18 months.
Another ex-Labour MP, Margaret Moran, was spared prison and given a supervision order instead after suffering mental health problems.
There are not believed to be any more cases in the pipeline.
Additional reporting by PA
Register for free to continue reading
Registration is a free and easy way to support our truly independent journalism
By registering, you will also enjoy limited access to Premium articles, exclusive newsletters, commenting, and virtual events with our leading journalists
Already have an account? sign in
Register for free to continue reading
Registration is a free and easy way to support our truly independent journalism
By registering, you will also enjoy limited access to Premium articles, exclusive newsletters, commenting, and virtual events with our leading journalists
Already have an account? sign in
Join our new commenting forum
Join thought-provoking conversations, follow other Independent readers and see their replies