Former Ukip Commonwealth spokesman 'used to be the boss of a Pakistan kidnapping gang'
Mujeeb Bhutto reportedly joined the party – and became its Commonwealth spokesman – after serving his term in a UK jail
Adam Withnall
Tuesday 04 February 2014 11:01 Comments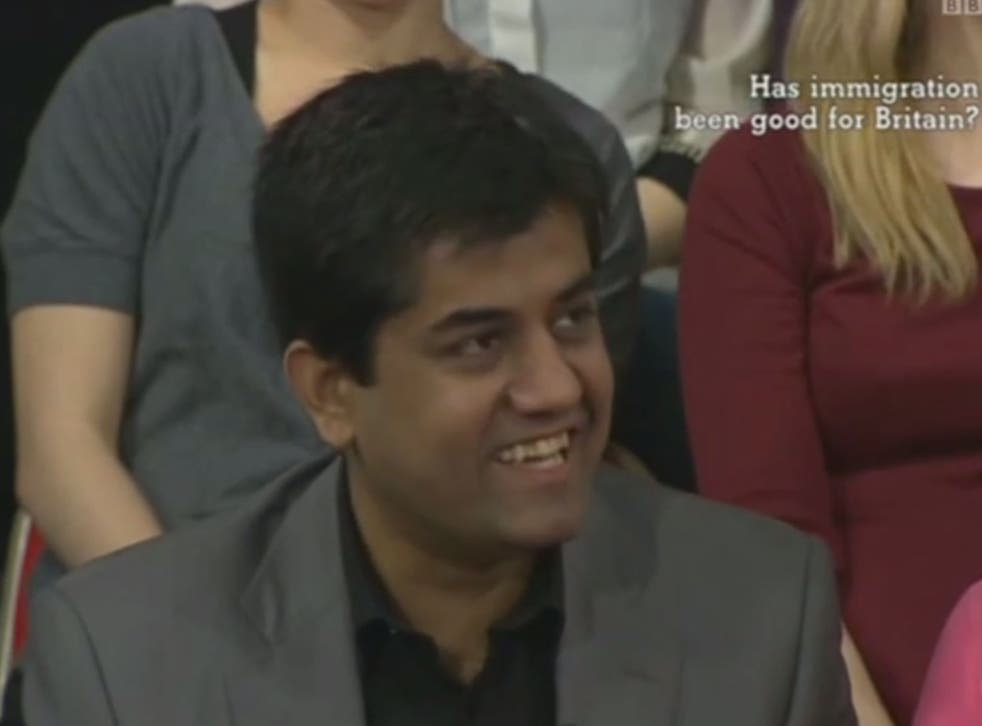 A former Ukip spokesman who represented the party in TV and radio appearances used to be the "boss" of a kidnapping gang in Pakistan, it has been reported.
Mujeeb ur Rehman Bhutto, who was identified as the party's Commonwealth spokesman between March and December 2013, first flew to Manchester to take payment of a £56,000 ransom for a high-profile 2004 kidnapping, according to an investigation by BBC's Newsnight programme.
While other members of Bhutto's gang were sentenced to the death penalty for their convictions in 2005, he admitted to being the "boss" at Manchester Crown Court and was sentenced to seven years at a UK jail.
In 2011 he became a member of Ukip, the BBC reported. He went on to appear as a spokesman for the party on the BBC debating show The Big Questions, and organised a trip to a mosque in Leeds for the party leader Nigel Farage.
Bhutto, who is still a wanted man in Pakistan, has claimed the charges against him were "simply because of political rivalry". He told Newsnight he admitted to leading the kidnapping gang in 2005 to avoid the risk of deportation and being hanged.
A Ukip spokesperson told the BBC that Bhutto, 35, had recently resigned as a member of the party. "When we recently became aware of possible issues relating to his past and raised the matter with him, he resigned his membership," the spokesperson said.
Bhutto, who said in a TV appearance last year that Ukip want "controlled immigration where we know who's coming in, who's going out", is the latest in a string of party members to be involved in controversy in recent months.
Last month, the Ukip councillor David Silvester was suspended from the party in the wake of comments suggesting recent storms could be blamed on David Cameron's decision to legalise gay marriage.
In November last year, one of the party's MEPs Stuart Agnew sparked a furore after he said women don't "have the ambition" to get to the top in business because babies "get in the way".
And a month earlier, the MEP Godfrey Bloom was famously suspended from Ukip for calling a room full of women "sluts", hitting out against sending aid to "bongo bongo land" and physically hitting a reporter over the head with a party brochure.
Mr Farage has previously responded to the rows by pledging to cleanse the party of anyone with "extremist, nasty or barmy views" – while insisting that there have been similar "outbreaks" of such views from people "of all political persuasions".
Register for free to continue reading
Registration is a free and easy way to support our truly independent journalism
By registering, you will also enjoy limited access to Premium articles, exclusive newsletters, commenting, and virtual events with our leading journalists
Already have an account? sign in
Join our new commenting forum
Join thought-provoking conversations, follow other Independent readers and see their replies