David Cameron to give MPs a free vote on the fox hunting ban - and changes could be nodded through within days
The changes would allow particular sorts of hunting for pest-control purposes and allow more than two hounds to hunt a fox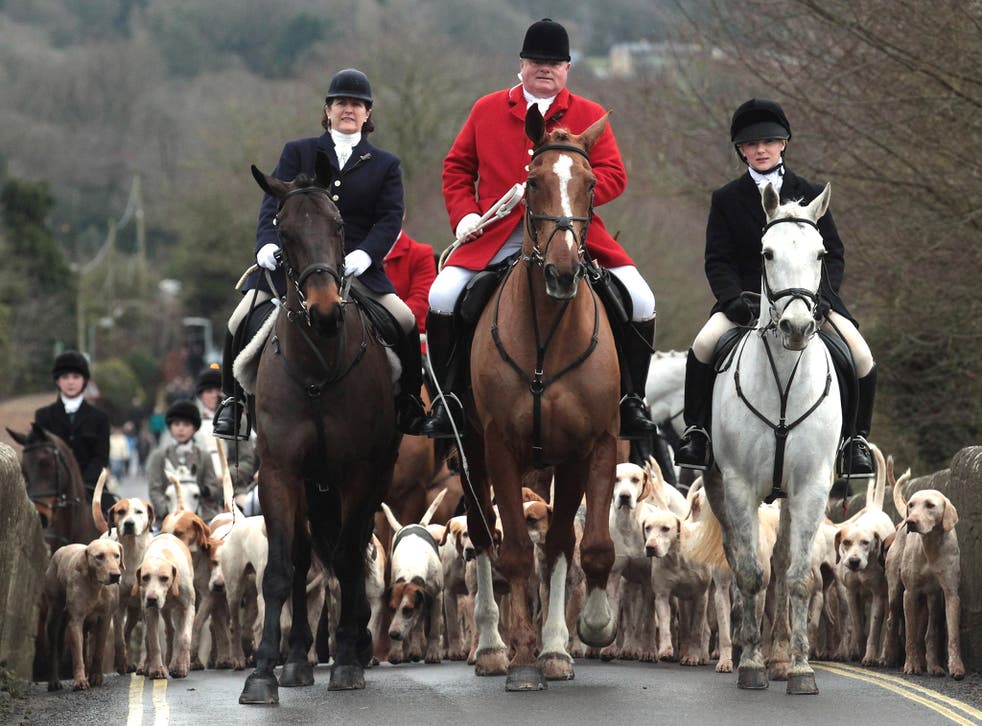 David Cameron will give MPs a free vote on bringing back fox hunting, Downing Street has confirmed.
The vote could come as early as next week, with the Government set to avoid introducing lengthy legislation, which would be subject to months of intense scrutiny in the media and in both Houses of Parliament.
Instead Mr Cameron will seek to usher in the significant changes to existing legislation by using a statutory instrument.
It means hunting with dogs could once again be made legal by MPs nodding it through Parliament in a single vote.
The current law permits two hounds to flush out a fox to be shot but the changes would allow particular sorts of hunting for pest-control purposes.
Fox hunting was absent from May's Queen Speech, leaving opponents hopeful that the Government was reconsidering its manifesto pledge to repeal it.
But the Prime Minister became under mounting pressure from Conservative MPs to swiftly honour the party's manifesto pledge to hold a free Commons vote on the ban after he won a surprise majority at the election.
The Tories sought to change the law during the last parliament, but the move was blocked by the Liberal Democrats.
The pro-hunting lobby, which worked relentlessly with Tory MPs before the election, has analysed the views of the MPs elected in May and believes it has achieved the "magic number" of 286 votes it needs to win.
This figure should be enough to bring back fox hunting because the SNP has said its 56 MPs will not take part.
However Labour will campaign hard to oppose the move. Maria Eagle, Labour's shadow rural affairs secretary, said: "David Cameron is resorting to desperate measures to bring back fox hunting. The Tories had to abandon their plans to bring forward a free vote in the last parliament because they knew they'd lose and today's news shows they still don't have the numbers.
"David Cameron's proposals have more to do with controlling his back benchers than fox numbers in the countryside and Labour will oppose any such measures.
"The Tories should be focussing on the real issues facing rural communities like low-wages and a lack of affordable and adequate transport and housing."
What does five more years of the Tories mean for Britain?

Show all 8
MPs are expected to vote on the issue as early as Thursday 16 July.
Register for free to continue reading
Registration is a free and easy way to support our truly independent journalism
By registering, you will also enjoy limited access to Premium articles, exclusive newsletters, commenting, and virtual events with our leading journalists
Already have an account? sign in
Register for free to continue reading
Registration is a free and easy way to support our truly independent journalism
By registering, you will also enjoy limited access to Premium articles, exclusive newsletters, commenting, and virtual events with our leading journalists
Already have an account? sign in
Join our new commenting forum
Join thought-provoking conversations, follow other Independent readers and see their replies