Fracking: Lancashire County Council poised to approve two controversial shale gas sites, despite objections
Council comes under pressure from giant companies, as opponents criticise inadequate well inspections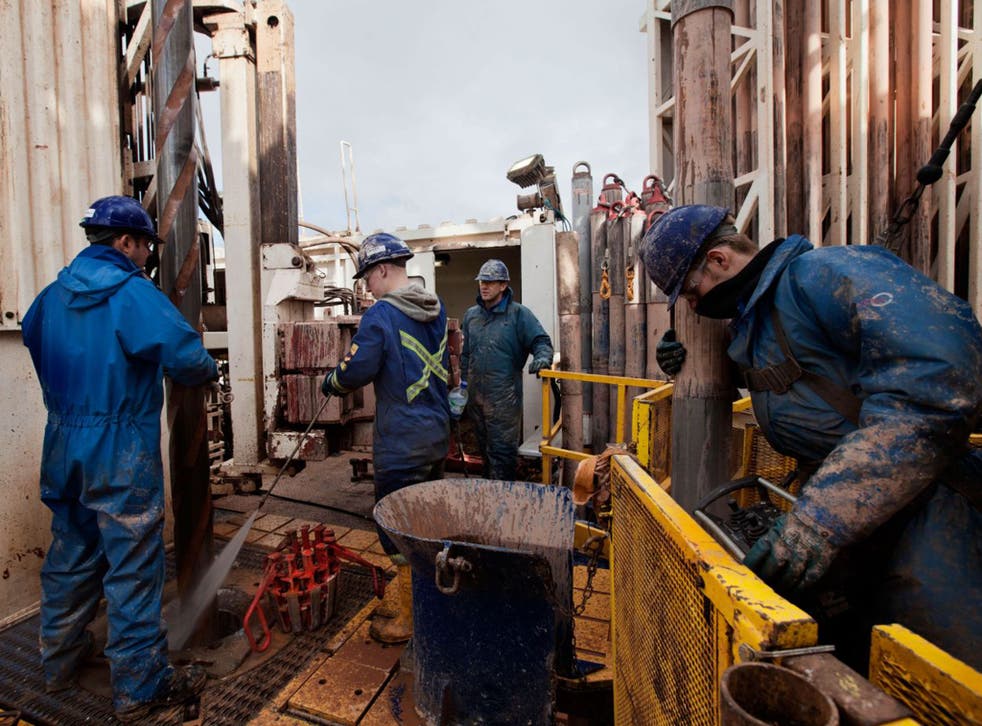 Lancashire County Council is coming under intense pressure from pro-fracking lobbyists to approve two controversial shale gas sites in the county, a week after its own planning officers recommended refusal. The industry suffered a major setback when the council's officers recommended two proposals by fracking giant Cuadrilla be refused, because of concerns about night-time noise and traffic. The issue will be debated this week at the council's development control committee.
If it opts for approval, Lancashire will be the first council to give a green light to fracking since a nationwide ban was lifted by the Government in 2012. Before then, the influential House of Commons Environmental Audit Committee is expected to demand a ban due to environmental and health concerns. One of its senior members, former environment secretary Caroline Spelman, last week publicly called for a ban.
With anti-fracking concerns growing in Westminster, there is now huge pressure from the industry to persuade Lancashire to approve the plans. The North West Energy Task Force, which is supported by Cuadrilla and its financial backer the gas giant, Centrica, argues that the traffic and noise issues are "not grounds for objections".
Cuadrilla is also arguing that the concerns of the council officers can be "satisfactorily resolved". The company has written to the council arguing that its vote should be deferred so that new evidence on noise and traffic levels can be submitted and assessed. Cuadrilla's chief executive is also threatening to appeal any decision that goes against them.
The fracking industry has also been quick to point out that Lancashire's planning officers had previously concluded the risks of fracking were "very low if regulated properly". However, there are mounting concerns about the way fracking is regulated within the North-west.
In 2011, Fylde Borough Council, in whose area the two proposed fracking sites are located, set up a task force to examine the issue. Its report, published in May 2012, warned that "there does not appear to be one regulatory body with overall responsibility" for fracking and that, essentially, Cuadrilla would be "self-regulating with limited independent verification".
The report stated that "evidence appears to suggest that all relevant bodies only undertake a 'light touch' approach to inspections".
Emails released under Freedom of Information requests reveal that one Conservative councillor, Nigel Goodrich, wrote to the Tory MP for Fylde, Mark Menzies, about the Health and Safety Executive's lack of inspections to ensure the "integrity" of fracked wells.
"If it wasn't so serious it would be laughable", Goodrich concluded. "The attitude of HSE is intolerable. They should be visiting the wells to check on well integrity." Menzies replied saying "this is, of course, very disappointing".
The MP remains concerned about regulatory oversight. "I want a regulatory presence in Fylde on the ground, not just stuck behind a desk in Aberdeen as in the case of the HSE. If we can't address these concerns, this is not something I can support."
Green Party councillor Gina Dowding is also concerned: "Cuadrilla has invested a lot of money in this. It's obvious they aren't going to go quietly. There are various ways that they are putting pressure on all aspects of the planning system, some of it through other bodies which they are funding."
The regulatory regime is not tight enough she says. "Lots of people are saying the regulatory body is not designed for purpose to monitor fracking," she said.
An estimated 20,000 objections over the fracking plans have been lodged against Cuadrilla's proposals. Tony Bosworth, energy campaigner from Friends of the Earth, said: "People do not want a high-impact fossil fuel industry that would leave a legacy of pollution and disruption and would lock the world into more climate change."
Join our new commenting forum
Join thought-provoking conversations, follow other Independent readers and see their replies