Gender neutral passports move a step closer to reality after Labour backing
Yvette Cooper pledges to look into introducing 'Gender X' passports for people who identify themselves as neither male nor female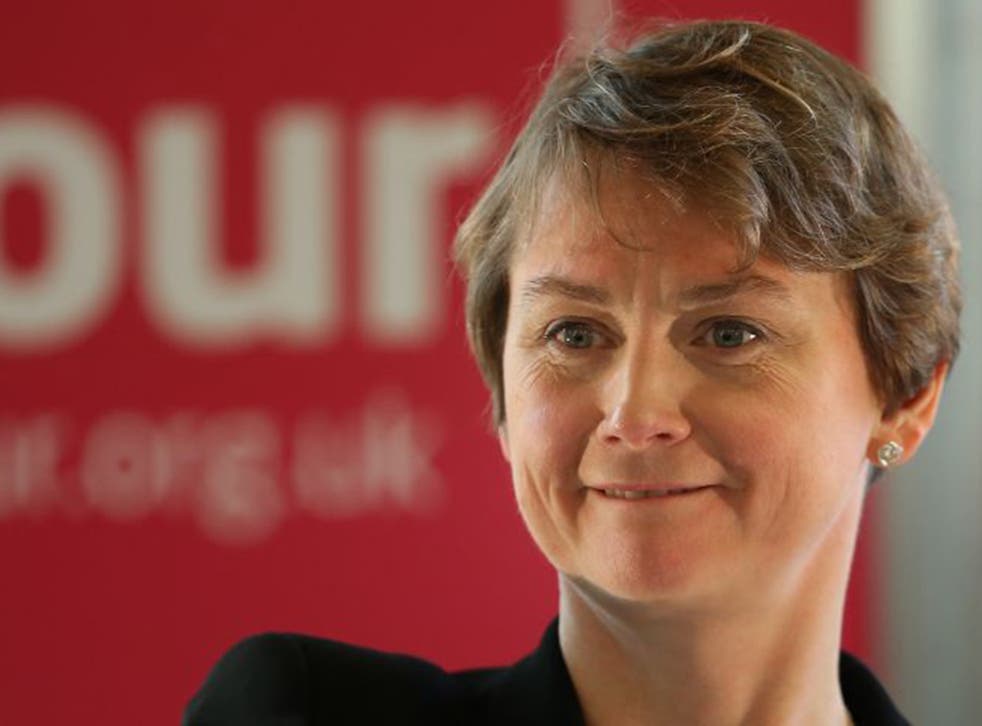 Gender neutral passports could soon be a reality after Yvette Cooper, the shadow home secretary, said she would consider introducing them if Labour wins the election.
It would allow people who identify themselves as neither male nor female to be able to be listed as 'X'.
The move is already backed by the Liberal Democrats, who have been working on proposals but have had their efforts blocked by the Conservatives.
But a Tory minister said she would also like to review "Gender X" passports, suggesting there could soon be cross-party backing for the idea.
Baroness Stowell, the Leader of the House of Lords, said it was something she would "personally want to explore" but warned of the risks involved over countries only recognising male or female passports.
Baroness Stowell, who attends Cabinet, also became the first Conservative minister to support a campaign to pardon thousands of men convicted of gay sex offences.
Ed Miliband unveiled his pledge earlier this month to introduce a "Turing Law" that would grant posthumous pardons to gay men convicted under historic anti-homosexuality laws.
The UK would become one of very few countries that issue third-gender passports and would join countries such as Australia, New Zealand and Nepal.
Speaking at a debate hosted by the pro-LGBT newspaper PinkNews Yvette Cooper, who will be the minister in charge of passports if Labour wins in May, said the issue would be part of their review into transgender rights.
"This will be one of the issues that we will look at as part of the trans review that we would introduce, so I'm not saying we will just review it… This will be a specific review that we will do in government.
"I'm not going to pre-empt the conclusions of the review but just to say the specific issue would be looked at alongside a whole series of other things because I think there are wider legal issues that we would like to look at as part of that review."
Baroness Stowell, who attends Cabinet, said: "Clearly this is a very important topic."
"It's certainly something I personally would want to explore and find out a bit more as to what the issues are that may be preventing us from making a decision.
"I'm aware that there are for example some risks involved in terms of some countries not really recognising [gender X] or requiring passports that are specific in their genders.
"I wouldn't want us to do anything where we created a new problem or a new risk for people whilst we are actually trying to address their fundamental concern."
The Liberal Democrat chief whip Don Foster said Simon Hughes, the party's home office minister, had already been working on the proposal during his time at the department.
At the same debate Ms Cooper launched a stinging attack on the government's attitude to sex education, describing the Coalition's failure to make it compulsory in every school "horrifying and irresponsible".
She said: "I am really appalled at the way the Government has dragged its feet on this because, when you see the levels of homophobic bullying in schools, the fact that you have some surveys showing almost half of young LGBT people self harming, when you have growing violence in teenage relationships, when you have teenagers exposed to on the internet all sorts of violent pornography and so on.
"The idea that we are not teaching all of our children respect in relationships, the idea that we are not making it compulsory in every school, I just think is so out of date, and I just think it is horrifying and irresponsible to be honest."
However Ms Stowell defended the government's approach and said moves to improve the Personal Social and Health Education (PSHE) in schools, unveiled by Education Secretary Nick Morgan, had helped.
Join our new commenting forum
Join thought-provoking conversations, follow other Independent readers and see their replies