General Election 2015: Don't rely on the Ukip protest vote to win, Ed Miliband told
Andrew Grice
Tuesday 29 July 2014 11:07 Comments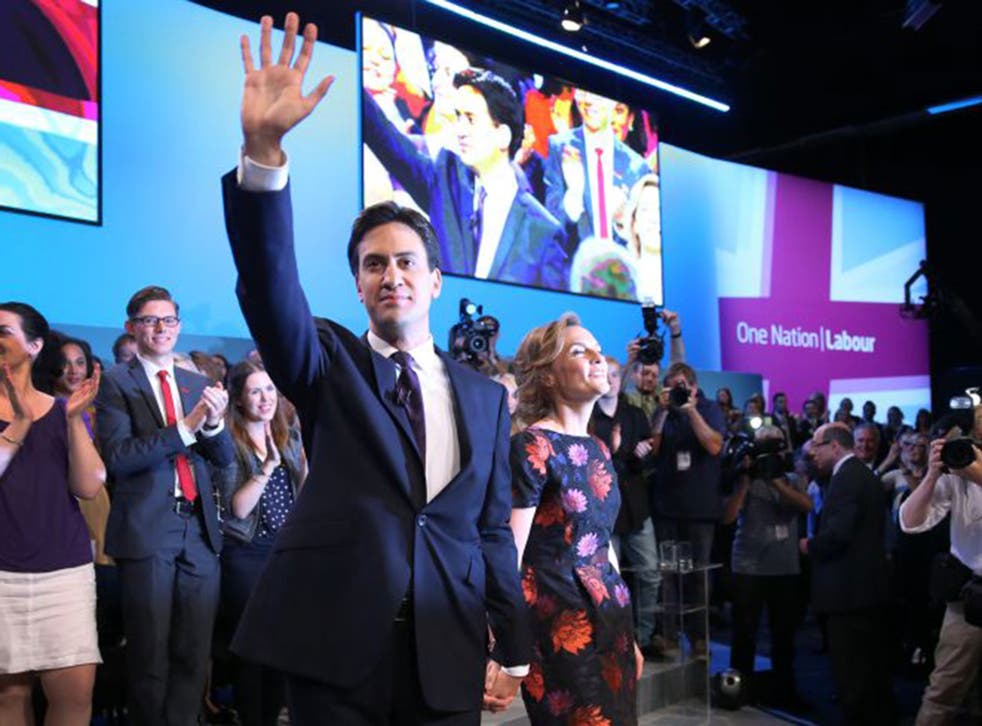 Ed Miliband has been warned that Labour would be foolish to base its strategy for winning next year's general election on Ukip taking votes from the Conservatives.
Some senior Labour figures and parliamentary candidates believe the party is too complacent about the ability of Nigel Farage's party to damage Labour's prospects in Labour-Conservative marginal by appealing to the "white working class".
Labour's private polls suggest that Ukip is a much bigger threat to the Tories and that Mr Miliband will be on course for Downing Street if Ukip wins at least nine per cent of the vote next May. It is currently averaging 15 per cent.
But Labour officials dismissed as "rubbish" the suggestion that the party is planning to rely on Mr Farage to get Mr Miliband across the Downing Street threshold.
"We do not underestimate the impact of Ukip on us; we are taking it on," one said.
Marcus Roberts, deputy general secretary of the Labour-affiliated Fabian Society, told The Independent: "Between 2010 and 2012, Ukip voters mainly came from eurosceptic Tories who were often older voters. But for the last two years they've come just as much, if not more so, from Labour.
"Now the Tories' combination of an in/out vote on Europe and policies for wealthy pensioners look set to win back a lot of Tory-Ukip defectors. Labour's own Ukip defection problem is mainly working class and often quite coastal. They need to be won back with a combination of Blue Labour policy and community organising tactics through the party's grassroots."
Dr Matthew Goodwin, an associate professor of politics at Nottingham University, said: "Since the beginning of the year we have seen a growing body of evidence concerning the ability of Ukip to hurt Labour as well as the Conservatives.
"Ukip averaged 25 per cent in Labour areas in May, but only 20 per cent in Conservative areas. It is surprising, therefore, to see some within the party conclude that Labour would be well positioned by encouraging the Ukip revolt".
Dr Goodwin is co-author of the book Revolt on the Right, which found that Ukip has more support among working class voters than any other party.
He said: "While it is true that most of Ukip's support comes from the Conservatives, the impact of Ukip is often specific to the local area. While nationally it might take more votes from the Conservatives, there are also key marginal and other seats where Ukip is also posing a significant challenge to the Labour Party."
Register for free to continue reading
Registration is a free and easy way to support our truly independent journalism
By registering, you will also enjoy limited access to Premium articles, exclusive newsletters, commenting, and virtual events with our leading journalists
Already have an account? sign in
Join our new commenting forum
Join thought-provoking conversations, follow other Independent readers and see their replies