General election: Can Labour replace Jeremy Corbyn as leader before 8 June?
Anyone who wants to challenge a sitting leader needs the support of a fifth of Labour MPs and MEPs
Jon Sharman
Tuesday 18 April 2017 16:13 Comments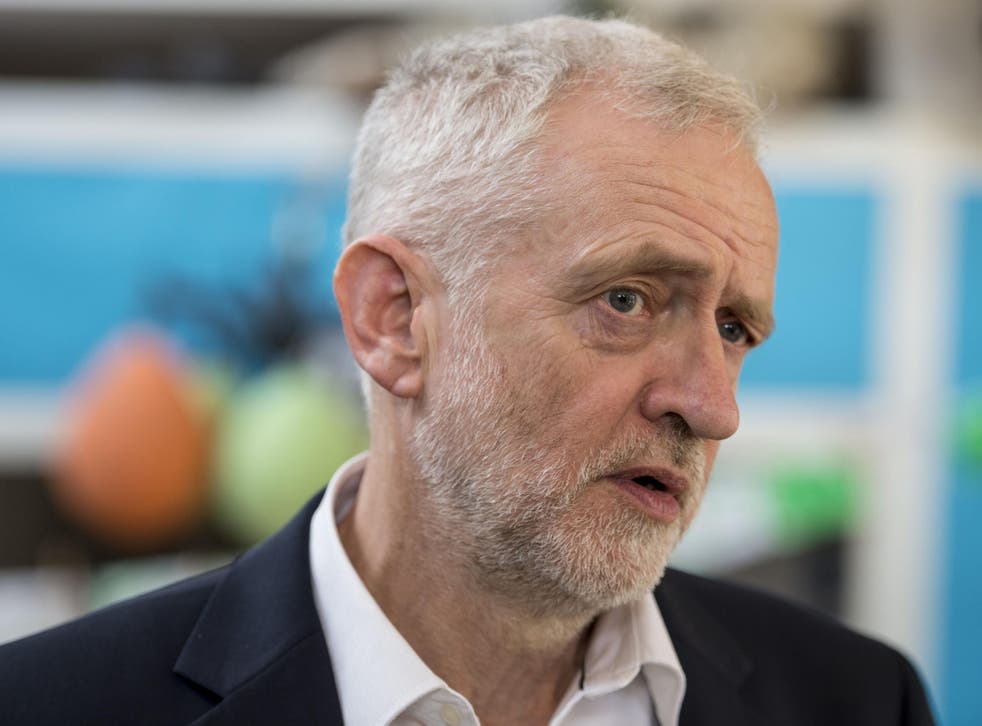 Jeremy Corbyn has made clear that Labour will support Theresa May's call for a snap general election and said his party offered a "clear and credible choice for the country".
But one of his MPs has already said he cannot stand on 8 June while Mr Corbyn is at the helm of the party. Tom Blenkinsop announced he would not seek re-election due to "significant and irreconcilable differences with the current Labour leadership".
Mr Corbyn won two leadership elections last year, increasing his share of the vote when challenged by Owen Smith in September.
Asked whether the Islington North MP would lead Labour into the 8 June general election, his spokesman said: "Yes, of course".
With around eight weeks until voters go to the polls, it appears there will be too little time for members of his own party to mount a challenge to his leadership.
Following Ed Miliband's 2015 general election defeat, nominations to replace him opened on 9 June and the result was announced on 12 September.
In 2016, when Mr Corbyn faced a no-confidence vote by his own MPs, nominations opened on 18 July and the result was made public on 24 September.
Electoral Reform Services, which oversaw the 2016 leadership election, said its logistical role alone would take a minimum of five weeks—preparing ballot papers, sending them out and then counting them.
That would only come after the Labour Party's own processes, for nominations and campaigns, had concluded, however. That timetable is set by the party's National Executive Committee once an election is triggered.
UK news in pictures

Show all 50
Dr Matt Cole, from the University of Birmingham, told The Independent: "The chances of a challenge at this stage, given that one has already failed, are extremely remote.
"The process for changing the Labour leader is a long and logistically complex one. [It] would be going on during the course of what is already a general election campaign."
Those most likely to challenge Mr Corbyn may already see looming electoral defeat as the way to "run out" his time in charge, Dr Cole added. Such a defeat would be the "easiest point" for Mr Corbyn to bow out, he said.
Dr Cole added: "For the Labour Party this is perhaps a more dangerous election than there has been since, say, 1983. If they perform as they are in the polls at the moment, which I'm not saying they will ... they would have done worse than Michael Foot did.
"It took several changes of leader and another four general elections before the Labour Party recovered."
Anyone who wants to challenge a sitting leader needs the support of a fifth of Labour MPs and MEPs.
The party's 2016 rulebook states: "Where there is no vacancy, nominations may be sought by potential challengers each year prior to the annual session of Party conference. In this case any nomination must be supported by 20 per cent of the combined Commons members of the [Parliamentary Labour Party] and members of the [European Parliamentary Labour Party].
Labour declined to comment on the issue of the leadership.
Jeremy Corbyn dodges question on whether he would stand down if Labour is defeated
In a recorded statement, Mr Corbyn said Labour "wants to put a case out there for the people of Britain" for an economy and country that "works for all". Asked how he would turn around dire polls, he repeated his line about "putting the case forward", claiming Labour would make a "much fairer and more decent country".
He added: "We will take our message to every single part of the country."
Asked whether he would stand down if Labour is defeated, Mr Corbyn said: "We are campaigning to win this election, that's the only question now... I want to lead a government that will transform this country."
Ms May's announcement came days after a poll for The Independent put the Conservatives 21 points ahead of Labour, 46 per cent to 25 per cent.
A separate survey for The Observer found that just 45 per cent of Labour voters believe Mr Corbyn would be the best Prime Minister for the country.
Register for free to continue reading
Registration is a free and easy way to support our truly independent journalism
By registering, you will also enjoy limited access to Premium articles, exclusive newsletters, commenting, and virtual events with our leading journalists
Already have an account? sign in
Join our new commenting forum
Join thought-provoking conversations, follow other Independent readers and see their replies