General election: Tories urged to drop parliamentary candidate for 'disgusting racism'
'Boris Johnson should personally intervene and remove him as a candidate,' says Labour
Ashley Cowburn
Political Correspondent
Tuesday 12 November 2019 12:15 Comments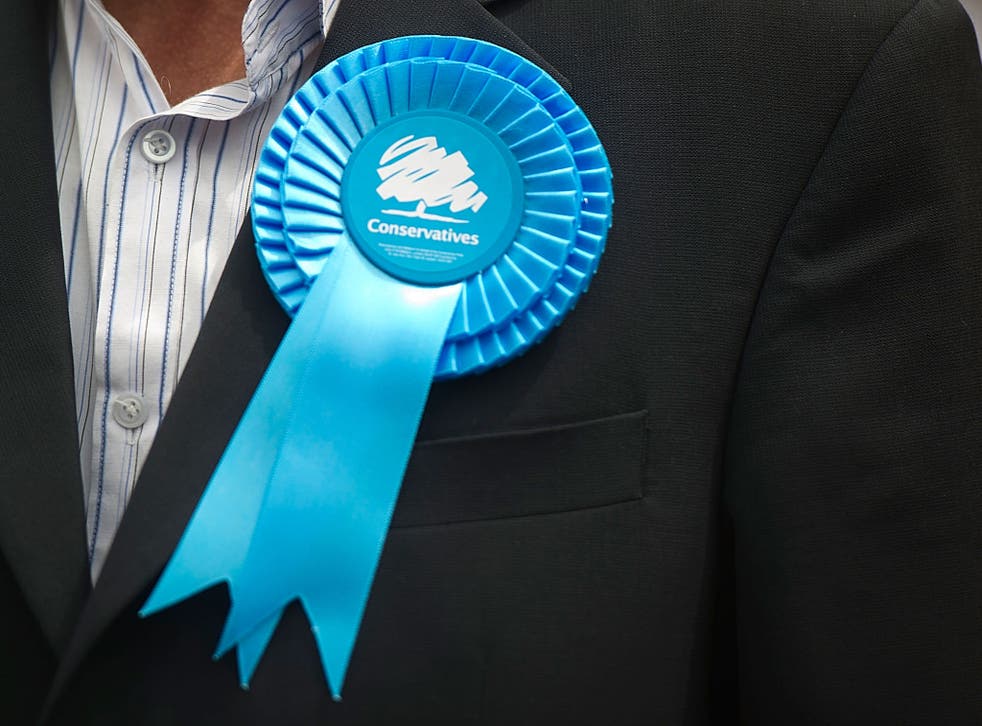 Boris Johnson is facing mounting pressure to drop a Conservative candidate for "disgusting racism" after remarks emerged of him accusing immigrants of bringing HIV, tuberculosis and hepatitis to Britain.
Anthony Browne, the party's general election candidate for South Cambridgeshire, made the remarks in a 2003 column in The Spectator, and both Labour and the Liberal Democrats have said the party should reconsider his appointment.
Mr Browne, also a former policy adviser to Mr Johnson at City Hall, also accused Muslims of having divided loyalties in a passage from his 2002 book, Do We Need Mass Immigration?, according to The Guardian.
In an article for the weekly magazine, Mr Browne wrote: "It is not through letting in terrorists that the government's policy of mass migration – especially from the third world – will claim the most lives. It is through letting in too many germs."
He continued: "From exotic cuisines to driving entrepreneurialism, Third World immigration brings many good things to this country. But it also brings the epidemics that blight poorer countries: HIV infection, tuberculosis and hepatitis."
Mr Browne went on to say in the column that "infected immigrants" arriving in the UK were "doubling the rate of HIV".
Top 10 marginal seats to watch at the general election

Show all 10
In his book, Mr Browne added: "The fact that African immigration has overtaken gay sex as the main cause of HIV in Britain is a sign that Europe can no longer ignore the entirely preventable Aids holocaust consuming the continent next door.
"But the solution is to treat the majority where they live, rather than the small number who can make it to Britain to access HIV treatment on the NHS."
Labour's Naz Shah, the shadow women and equalities minister, said: "This is disgusting racism. It's shocking that someone with such despicable views has been selected to stand for the Conservative Party.
"Given his personal relationship with Anthony Browne, Boris Johnson should personally intervene and remove him as a candidate."
The former Tory cabinet minister, Sayeeda Warsi, also condemned the remarks, adding: "Losing Heidi Allen for Anthony Browne perfectly illustrates where we've gone wrong Conservatives."
Miqdaad Versi, the spokesperson for the Muslim Council of Britain, added: "Truly disgusting and unacceptable racism. Why is such Islamophobia allowed from a candidate for the Conservative Party?"
In response, a Conservative Party spokesperson said: "These comments were made over 15 years ago, Anthony Browne has apologised for these comments and sincerely regrets them." The Independent has also contacted Mr Browne.
Register for free to continue reading
Registration is a free and easy way to support our truly independent journalism
By registering, you will also enjoy limited access to Premium articles, exclusive newsletters, commenting, and virtual events with our leading journalists
Already have an account? sign in
Join our new commenting forum
Join thought-provoking conversations, follow other Independent readers and see their replies