Eighth time lucky? Nigel Farage expected to stand for MP in June, says Ukip leader Paul Nuttall
Ex-leader's last outing in South Thanet was his most successful bid so far, but he is still without a parliamentary seat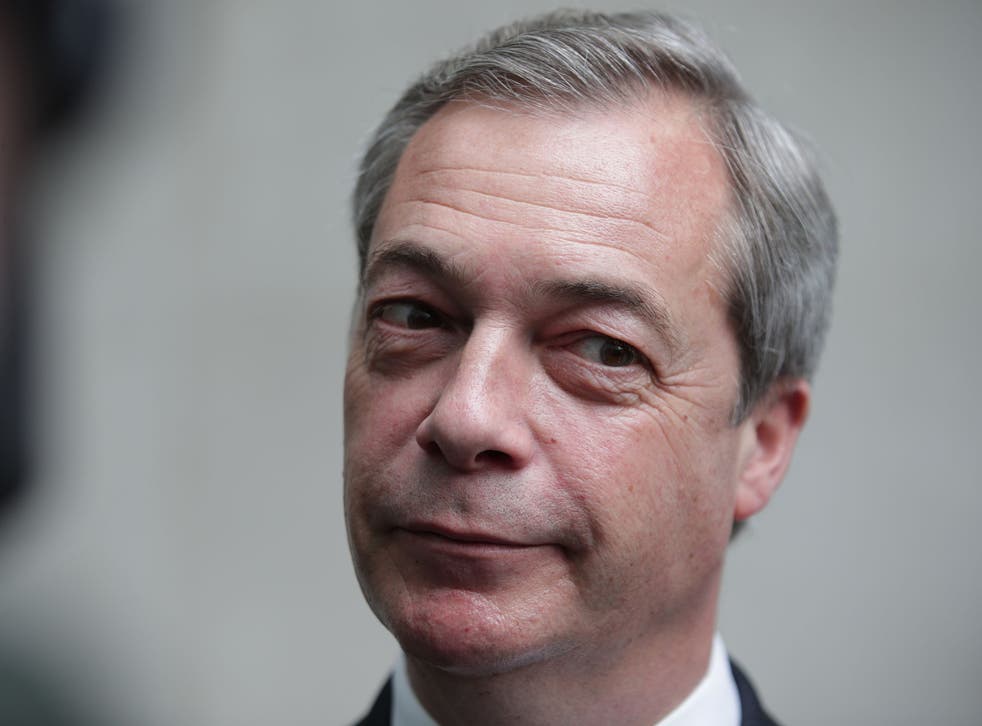 Former Ukip leader Nigel Farage is expected to stand in June's snap general election, potentially marking his eighth attempt to capture a parliamentary seat.
In 2015 he unsuccessfully campaigned in South Thanet, in Kent, receiving 32.4 per cent of the vote.
The party's current leader, Paul Nuttall, told Channel 4 News: "I suspect Nigel Farage will stand."
Ukip is going into the surprise election with no MPs, after Douglas Carswell resigned from the party last month to sit as an independent in Clacton. Donor Arron Banks has announced he will stand against Mr Carswell, though it was not clear which party he would represent.
In February Mr Nuttall also failed in his attempt to beat Labour in the Stoke-on-Trent Central by-election.
On his LBC radio show on Tuesday Mr Farage was cagier than Mr Nuttall, and said he would decide "over the next couple of days" whether to stand in the polls on 8 June.
Earlier on Tuesday, Mr Nuttall said Theresa May's decision to call for a snap election was a "cynical decision driven more by the weakness of Corbyn's Labour Party rather than the good of the country".
"We are in the midst of Brexit negotiations so this election will provide a perfect opportunity for the 52 per cent to vote for Ukip, the only party wholeheartedly committed to a clean quick and efficient Brexit," he added.
Mr Nuttall told the Daily Telegraph he thought Ukip could win a "handful" of seats in June.
Mr Carswell tweeted after the announcement by the Prime Minister of her intention to hold an election: "If you voted Ukip in 2015, it's job done," suggesting he viewed the party as a spent political force.
Join our new commenting forum
Join thought-provoking conversations, follow other Independent readers and see their replies