Snap general election odds slashed as Government loses Brexit legal challenge
Theresa May must get Parliamentary approval to start formal process to leave EU, High Court rules
Caroline Mortimer
Thursday 03 November 2016 17:48 Comments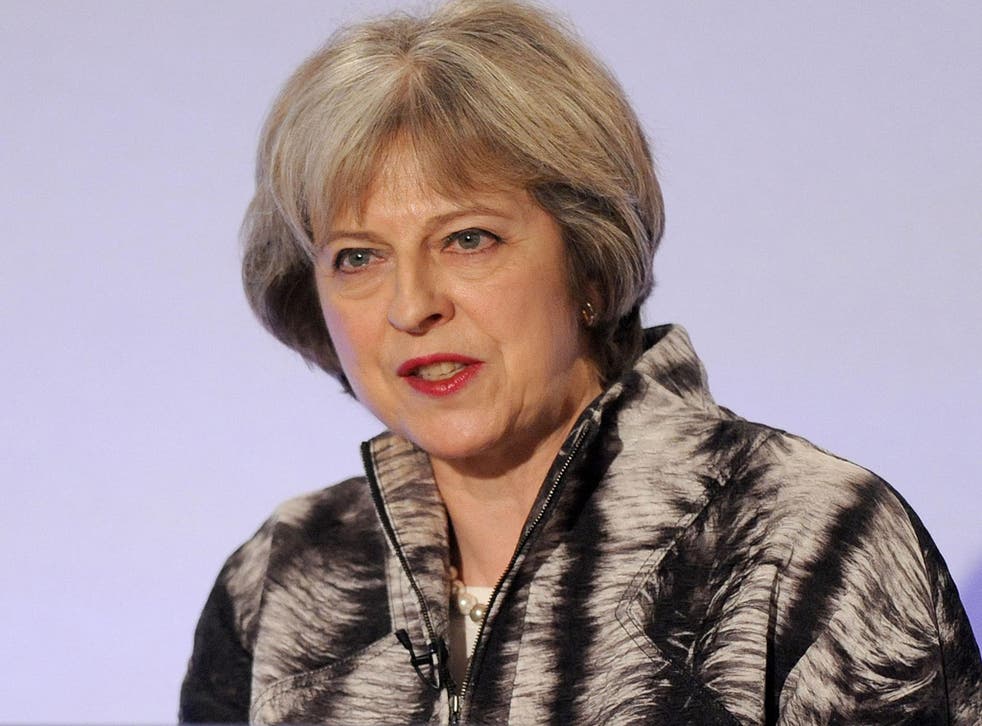 The odds of a general election being called in 2017 have been slashed in the wake of a court ruling saying Theresa May must get Parliamentary approval before triggering Article 50.
Ladbrokes has halved its odds from 4/1 to 2/1, meaning the chances of it happening have doubled, according to the bookies.
The chances of a general election in 2020 drifted from 1/2 to 4/6 shortly after the announcement on Thursday morning.
The High Court ruled in favour of campaigners who said the Government must get the approval of Parliament before triggering Article 50 which will start the formal process for Britain to leave the European Union.
Within minutes of the ruling being announced, International Trade Secretary Liam Fox told the House of Commons the Government planned to appeal the ruling.
A Government spokesman said: "The Government is disappointed by the Court's judgment. The country voted to leave the European Union in a referendum approved by Act of Parliament. And the Government is determined to respect the result of the referendum".
The case is expected to be heard by the Supreme Court in an expedited hearing before Christmas.
International Trade Secretary Liam Fox says the government will appeal the Brexit judgment
The Government needs to overturn the verdict to still be able to keep to the proposed timetable for triggering Article 50 in March next year so they can leave the union before the European elections in May 2019.
Ms May has a working majority of just 15 in the House of Commons and most MPs favour remaining in the EU.
These means in order to push it through Parliament Ms May will have to make major concessions – with numerous opportunities for MPs to propose wrecking amendments – so it is unlikely she will be able to get it through on her timetable.
Brexit reactions – in pictures

Show all 10
Sterling surged as markets reacted to the news with analysts predicting the ruling meant Ms May was less likely to opt for a "Hard Brexit" option – meaning Britain will lose access to the single market and, crucially for the City, passporting rights in exchange for an end to freedom of movement.
Ms May has previously ruled out calling a snap early election – despite consistently riding high in the polls – but the court decision is a major test for her authority as prime minister.
With the pro-Remain Labour party projected to be reduced to a rump of 190 seats under their leader Jeremy Corbyn Ms May could have the opportunity to increase her majority substantially.
A fresh election will also help to silence calls for a second referendum from people arguing that they deserve to vote for the terms of Brexit as well as the thing itself.
But in order to dissolve Parliament early Ms May needs the two-thirds agreement of the House of Commons under the Fixed Term Parliaments Act passed under the Coalition government or repeal the Act altogether.
Register for free to continue reading
Registration is a free and easy way to support our truly independent journalism
By registering, you will also enjoy limited access to Premium articles, exclusive newsletters, commenting, and virtual events with our leading journalists
Already have an account? sign in
Join our new commenting forum
Join thought-provoking conversations, follow other Independent readers and see their replies