Polls show Labour Party would win only 190 seats at general election – the worst performance since 1935
Britain's top pollster, Professor John Curtice, crunches the stats to forecast the Labour leader's fortunes in 2020
John Curtice
Tuesday 27 September 2016 19:43 Comments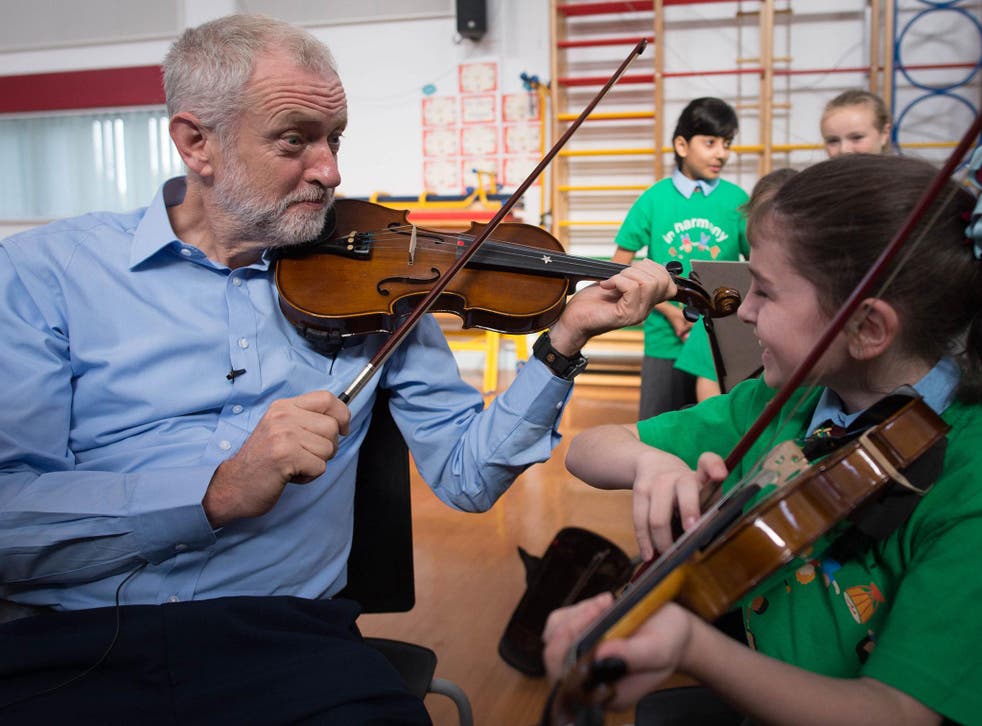 Jeremy Corbyn has already overturned some of the widely held assumptions about how British politics works. Party political membership is meant to be in long-term decline. "One member, one vote" elections were meant to ensure an "unrepresentative" left could never again take over the Labour party. No party leader who has lost the confidence of his parliamentary colleagues can ever survive for long.
All three generalisations have bitten the dust in the wake of Mr Corbyn's initial accession and subsequent retention of the Labour leadership during the last 12 months.
But if Mr Corbyn is to achieve his ultimate goal of becoming Prime Minister, he is going to have to overturn yet another of the apparent rules of British politics – that oppositions that fail to establish a poll lead early on in a parliament are doomed to fail at the subsequent general election.
At present Labour is 10 points or so behind the Conservatives in the polls. At 30 per cent the party's average rating is no better than the 31 per cent it secured at last year's general election. If that were to be the position in the ballot boxes at the next general election, then, taking into account the new boundaries that are due to be put in place, the Conservatives would be likely to secure an overall majority of some 70 seats or so.
With the number of parliamentary constituencies set to fall from 650 to 600 as well as the boundary review working against it, Labour could find itself with no more than 190 seats, fewer than at any election since 1935.
Mr Corbyn's Labour party is far from unique amongst opposition parties in finding itself in this position, 16 months or so on from the last general election. Led by Neil Kinnock, Labour itself was in much the same position in the polls at the same point after the 1983 and 1987 general elections. The same is true of the Conservatives under Ian Duncan Smith after the 2001 ballot.
Indeed, William Hague found himself in an even worse position after he took over the reins of the Conservative party after 1997 election. Sixteen months on from that debacle, the opposition was nearly 30 points behind Tony Blair's New Labour government.
So, contrary to the tone of much of the coverage of Mr Corbyn's leadership to date, the Labour leader is far from unique in finding his party well behind in the polls as the mid-term of the parliament comes into view. Moreover, some of the current Conservative lead can be put down to the honeymoon that all new Prime Ministers tend to enjoy – but does not necessarily last very long.
However, none of the precedents are a happy one. Neil Kinnock never made it to 10 Downing Street. Nor did William Hague. Ian Duncan Smith, meanwhile, did not even get the chance to try after his parliamentary succeeded in removing him from the leadership after just two years in the job.
Being ahead in the polls at this stage in a parliament is no guarantee of subsequent electoral success – for example, Ed Miliband's Labour party was narrowly ahead of the Conservatives in the autumn of 2011, yet still crashed to defeat in last year's election. However, so far, at least, being behind after sixteen months has always been followed by electoral defeat.
But could Mr Corbyn manage to break this rule too? He does have one other achievement to his name that sets him apart from most of his predecessors – an unusually high public profile. Even though he had only been opposition leader for a year, according to Ipsos MORI only 15 per cent are unable to say whether they are satisfied or dissatisfied with his performance as Labour leader. Not even Tony Blair made so big an impact in so short a time.
Labour leadership contest: Jeremy Corbyn vs Owen Smith

Show all 8
Trouble is, at the moment, the balance of those perceptions is heavily negative. More than twice as many are dissatisfied with Mr Corbyn's leadership as satisfied. Indeed, no less than 68 per cent feel that that he simply does not have what it takes to be Prime Minister.
Mr Corbyn has remarked that his leadership is not about "personality politics" but, rather, it is about ideas. However, the Labour leader needs to remember that, come a general election, voters are looking for someone who looks as though they can implement their ideas, not just campaign for them. At the moment an unusually large proportion of the electorate are not convinced that the Labour leader is up to that task.
Mr Corbyn badly needs to start selling himself as well as his ideas – otherwise he is likely to discover that some rules of British politics are more difficult to overturn than others.
John Curtice is Professor of Politics, Strathclyde University
Register for free to continue reading
Registration is a free and easy way to support our truly independent journalism
By registering, you will also enjoy limited access to Premium articles, exclusive newsletters, commenting, and virtual events with our leading journalists
Already have an account? sign in
Join our new commenting forum
Join thought-provoking conversations, follow other Independent readers and see their replies