Conservatives urge voters to pester MPs to back Boris Johnson's bid for pre-Christmas election
Pressure stepped up ahead of crucial vote – but Jeremy Corbyn toughens stance, saying 'all vestiges' of a no-deal Brexit must be removed first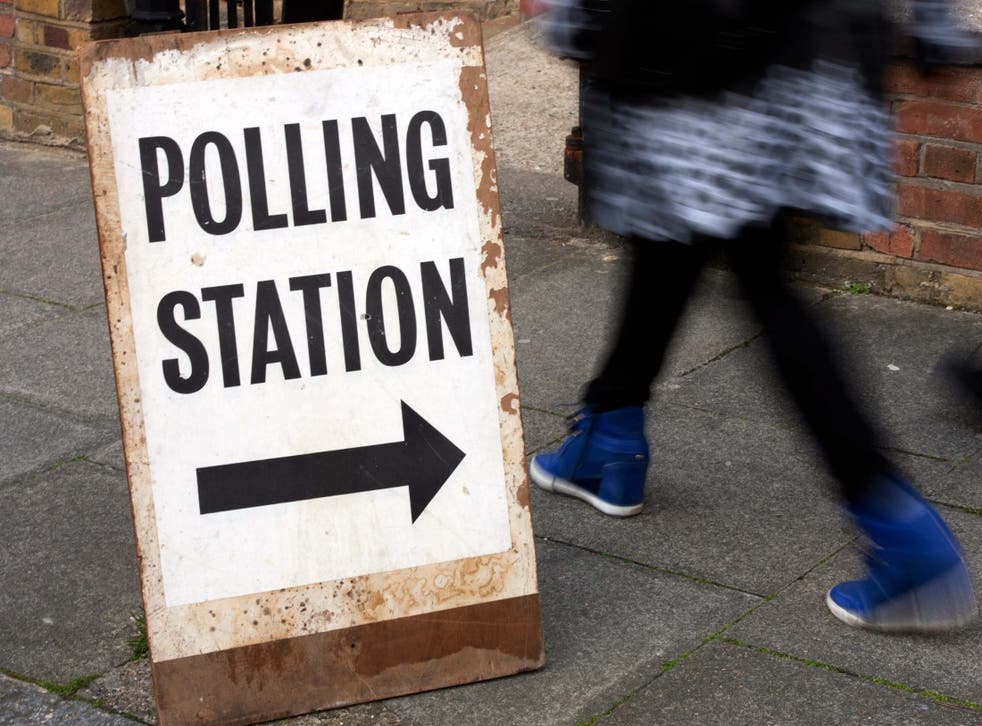 The public will be urged to pester their MPs to grant a pre-Christmas general election, as Boris Johnson steps up pressure before a vote on Monday.
The Conservatives unveiled a new social media campaign telling voters how to email their MP to plead for the poll on 12 December to "finally end three years of Brexit delay".
Campaign packs are being sent out to candidates and election agents appointed, despite the near certainty that the Commons will again thwart Mr Johnson's attempts to trigger the election.
Calls for MPs to block it grew further when a government minister let slip that a no-deal Brexit would remain an option at the end of 2020 – even if the divorce deal is passed.
The prime minister had previously claimed "nobody wants a general election", despite rejecting the advice of many ministers to push ahead with his withdrawal agreement bill instead of the first winter poll since 1974.
Pointing to the likelihood of the EU delaying Brexit until 31 January, Mr Johnson said, in remarks briefed by No 10: "My worry is this parliament will just waste the next three months like it's wasted the last three years.
"Which is why I reluctantly came to the conclusion that if parliament cannot agree a way forward then is it time for a new parliament – and the only means of doing this is via a general election."
But Jeremy Corbyn, speaking in Scotland, appeared to toughen Labour's stance against an early poll by saying "all vestiges" of a no-deal Brexit must be taken off the table first.
"There are deep concerns that [the prime minister] has not removed a no-deal exit from the agenda," the Labour leader said.
Final Say march: Independent's best photos

Show all 70
"I would suggest he engages with parliament on the genuine concerns of MPs that jobs would be at risk, medicines and lives put at risk, trade put at risk by a no-deal crashing out from the EU."
A two-thirds majority is needed in the Commons to overturn the Fixed-term Parliaments Act, stipulating no election before May 2022 – meaning Labour has an effective veto.
On Friday, the EU delayed a decision – probably until Tuesday – on the length of an acceptable Brexit delay, with France insisting the UK must decide what it wants first.
A blind vote would all but guarantee that opposition parties will reject the motion on Monday, as they will argue the risk of crashing out will rise if an extension of only a few weeks is then granted.
Meanwhile, the leader of the Democratic Unionist Party hinted it will back the election motion on Monday, despite having condemned the Brexit deal as a betrayal.
"This party is ready for any general election which may come," Arlene Foster told the party's conference in Belfast.
But she vowed to continue to oppose the planned regulatory and customs borders in the Irish Sea, saying: "We will oppose them and we will use our votes to defeat them."
Register for free to continue reading
Registration is a free and easy way to support our truly independent journalism
By registering, you will also enjoy limited access to Premium articles, exclusive newsletters, commenting, and virtual events with our leading journalists
Already have an account? sign in
Register for free to continue reading
Registration is a free and easy way to support our truly independent journalism
By registering, you will also enjoy limited access to Premium articles, exclusive newsletters, commenting, and virtual events with our leading journalists
Already have an account? sign in
Join our new commenting forum
Join thought-provoking conversations, follow other Independent readers and see their replies