Budget 2015: Chancellor to back HS3 rail link and relax pensions rules
Existing annuities may be cashed in, but Labour claims millions in inheritance tax is uncollected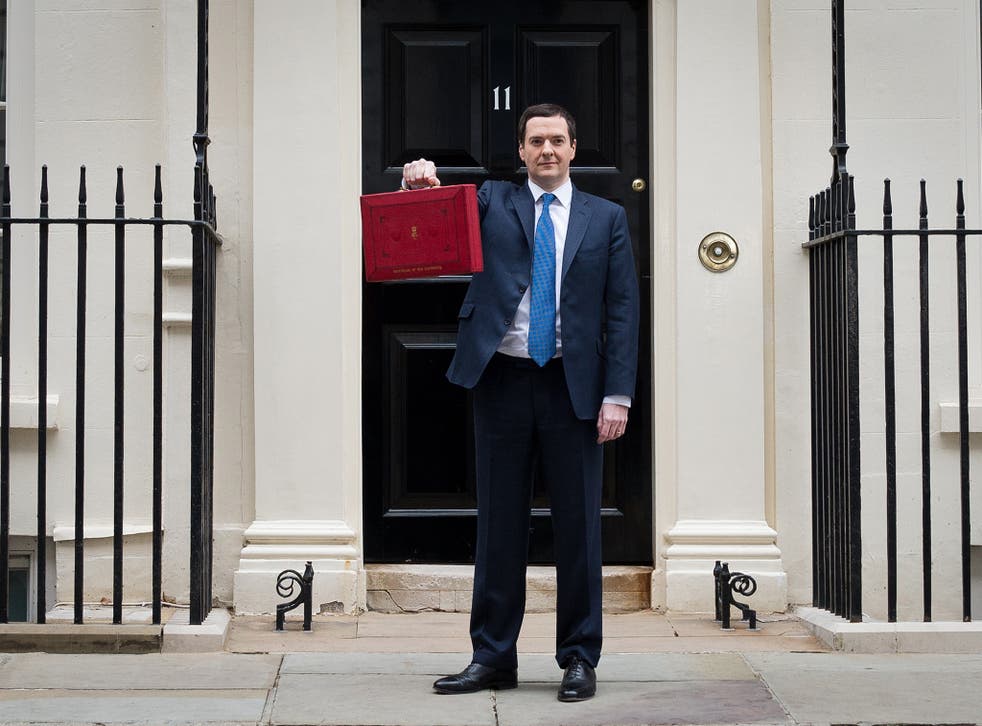 George Osborne is to give the green light to High Speed 3 (HS3), a high-speed rail link between Leeds and Manchester in this week's Budget as he seeks to resuscitate the North's economy.
The plan, mooted by the Chancellor last year, is opposed by the same campaigners who believe that the £42.6bn HS2 railway from London to the North is a waste of money and will ruin the countryside. The Department for Transport is to release a business case endorsing the construction of HS3, which will reduce journey times between Leeds and Manchester from 48 minutes to around half an hour.
Mr Osborne wants to create what he has dubbed a "northern powerhouse" to rival the economic supremacy of London and the South-east – and a vastly improved transport infrastructure is vital if that ambition is to be fulfilled. The DfT's plans will tackle accusations by the Stop HS2 campaign that HS3 has "no plan, no route, no budget, no timescale".
It is understood that Mr Osborne intends to mention HS3 in his Budget speech on Wednesday before the publication later this week of the document. This will recommend that HS3 has a later, extra phase that would see it extended to other cities in the North, probably Liverpool and Hull, and narrow down the current estimated "budget envelope" of £7bn-10bn.
Budget 2014: George Osborne's speech - analysis, summary and reactions

Show all 12
HS2 will initially link London and Birmingham, before splitting into two lines reaching Liverpool and Leeds. The report will suggest HS3 could use the same stations as HS2 in these cities, and even the same trains, effectively forming a seamless triangular route between Birmingham, Leeds and Manchester.
"This documents starts to build up a bit of a business case for HS3," said a rail industry source. "Officials would like to link it with HS2 and this will show how that can be done. This will endorse HS3."
As well as infrastructure, Mr Osborne will announce greater pension freedoms in the last major political set-piece before the general election.
One of the coalition's biggest reforms – allowing people access to their entire private pension pot from age 55, rather than having to buy an annuity that provides an income until death – comes into force next month.
Mr Osborne will extend this pension freedom, removing restrictions on buying and selling existing annuities. The Chancellor will remove the punitive tax charges, which can reach 70 per cent, currently enforced on those looking for a lump sum by selling their annuity income. It is estimated that this will benefit around five million people, and is thought to be attractive to investment funds that would value a stable income.
A coalition source insisted that the Budget will not be filled with unfunded pledges designed to win votes. "Everything in the Budget is funded," the source added.
Mr Osborne said he wants the Budget to help push "a truly national recovery". He added: "My Budget will not be a Budget of pre-election gimmicks or giveaways. It will be a Budget for the long term."
It is thought that Danny Alexander, Chief Secretary to the Treasury, is pushing for a deadline on when the last 5 per cent of the country without superfast broadband can expect to get access to that network. Currently, the Government has set a target of getting 95 per cent of the UK access by 2017.
This year's Budget has been subject to a greater level of secrecy than usual, with a Westminster source saying there is "fear in the air".
Sir Nicholas Macpherson, the Treasury's permanent secretary, has emailed officials warning them in bold red type that he will call in the police if there are any leaks, and any pre-Budget announcements had to be cleared across government.
Meanwhile, Labour has claimed that millions have gone uncollected in inheritance tax because of cuts to staff and resources. Figures showed that the HMRC's inheritance tax compliance teams, whose job it is to collect the tax, have had their budgets slashed by £404,000, or 6 per cent, since 2011, while staffing levels have been cut by 3 per cent.
While house price rises have led to a marginal increase in inheritance tax revenues, this is helping to mask the amounts going uncollected from high-end properties, according to the Labour MP Pamela Nash. There were 726 estates valued at £2m, collectively worth at least £1,452,000,000, that did not pay any inheritance tax at all in 2011-12, according to the HMRC figures.
Join our new commenting forum
Join thought-provoking conversations, follow other Independent readers and see their replies