Calls for Conservative parliamentary candidate Chamali Fernando to stand down for saying mentally ill people could wear wristbands
She said the bands could help officials identify those with illnesses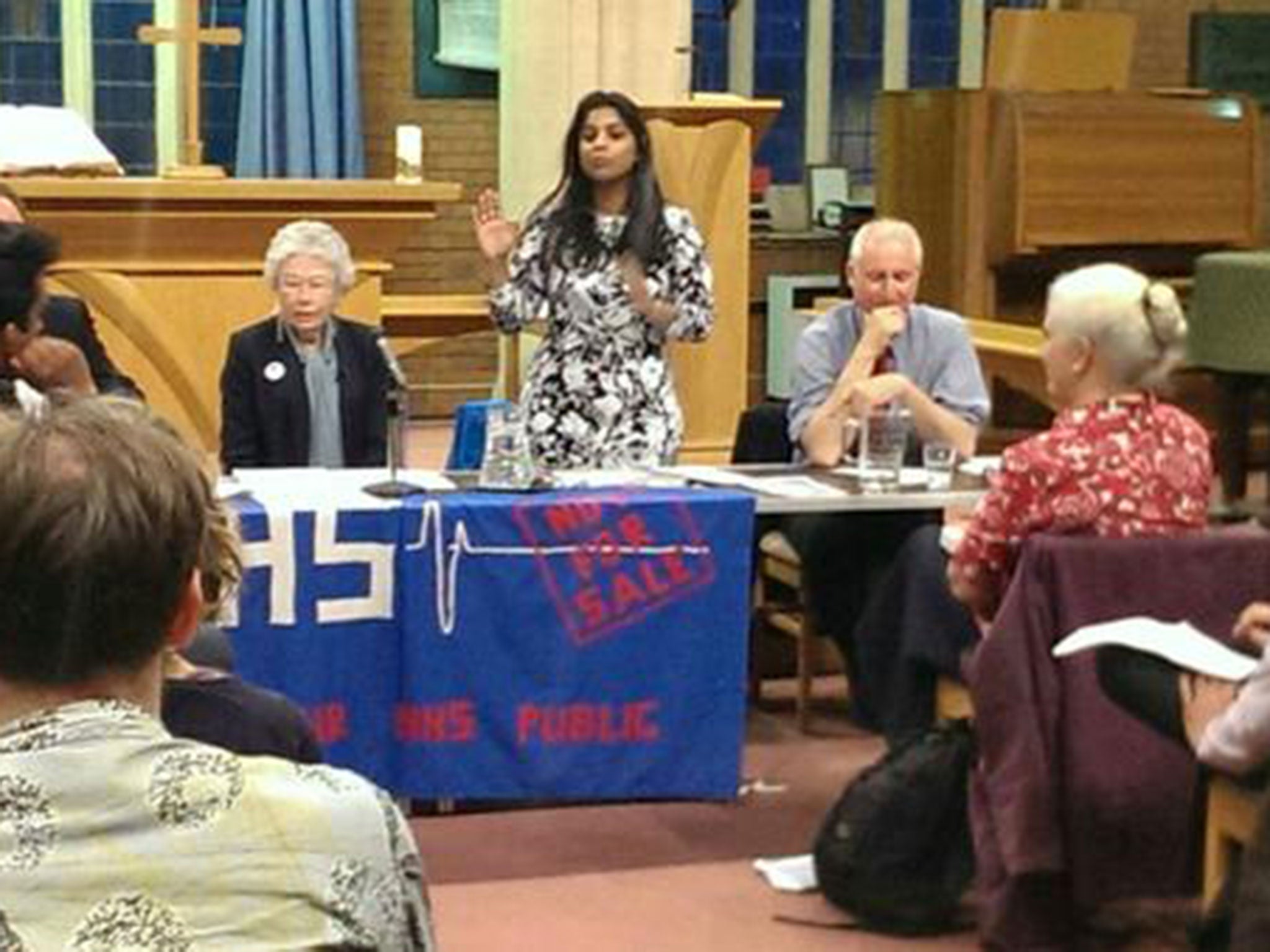 Campaigners are calling on the Conservative parliamentary candidate for Cambridge to stand down, after she said that mental health patients could wear colour-coded wristbands to identifying their conditions.
During an event hosted by campaign Keep Our NHS Public in Cambridge, Chamali Fernando was asked how the authorities could help the police better deal with people with mental health issues.
Fernando responded that wristbands which disclose a person's illness could help barristers, such as herself, to better aid the public.
She went on to suggest that a different coloured wristband for each mental health condition could improve the system, local political blogger Richard Taylor, who tweeted from the event, told the Cambridge Tab student newspaper.
Taylor told the newspaper: "This would immediately cause others to be prejudiced towards someone because you've given them a colour coding.
"If she's coming up with a new policy like this at a hustings what she do when she's standing in parliament?"
General election 2015: The worst gaffes and controversies
Show all 36
Julian Huppert of the Liberal Democrats, Rupert Read standing for the Green Party, and Daniel Zeichner of the Labour Party also attended the hustings event.
A petition has since been set up calling for Fernando to stand down in the election.
The description on the petition read: "This kind of thinking has no place in modern society and especially not in someone who is hoping to be elected as an MP.
"I can't see any possible justification in allowing Ms Fernando to continue to stand for election after showing such prejudice against the mentally ill, and if allowed to do so, shows a total disregard to the people in this country, who already have to battle against the misunderstanding and ignorance of their mental illness."
A Conservative spokesman has been contacted by The Independent. A party representative told The Tab that Taylor had "distorted the comment."
The spokesman went on to say that the Chairman of the Cambridge National Autistic Society said he carries a green card in his wallet to identify his condition, and added that Huppert brought up the Green Card Issue.
He added that to force people to wear a wristband would be "draconian", and said that Fernando was giving an example of how people are wrongly accused of obstructing the course of justice for failure to co-operate with the police through no fault of their own and in those instances an identifier could prove useful.
Andy Burnham, Labour's Shadow Health Secretary, said: "There has been an enormous amount of work in Parliament to challenge the stigma surrounding mental health and great strides have been made.
"But comments like this are so disappointing - they set us back and remind us how far we have to go. Jeremy Hunt must disown these comments, instruct his candidate to apologise and make it clear that they form no part of Conservative Party policy."
Huppert told Cambridge News that he was "shocked" at Fernando's the comments.
He said: "There is already far too much discrimination against mental health throughout our society, and a wristband saying 'I am depressed' is not going to help. We need to massively improve mental health support, which has been not good enough for many decades.
"I hope Chamali regrets her comments and will think carefully about her attitude to mental illness in the future."
Join our commenting forum
Join thought-provoking conversations, follow other Independent readers and see their replies