General Election 2015: Ed Balls says poorest in Scotland are 'under threat' of being worse off unless they vote Labour
Ed Balls will highlight the 'redistributive' benefits of Scotland remaining part of the UK economy, as Labour face a wipeout north of the border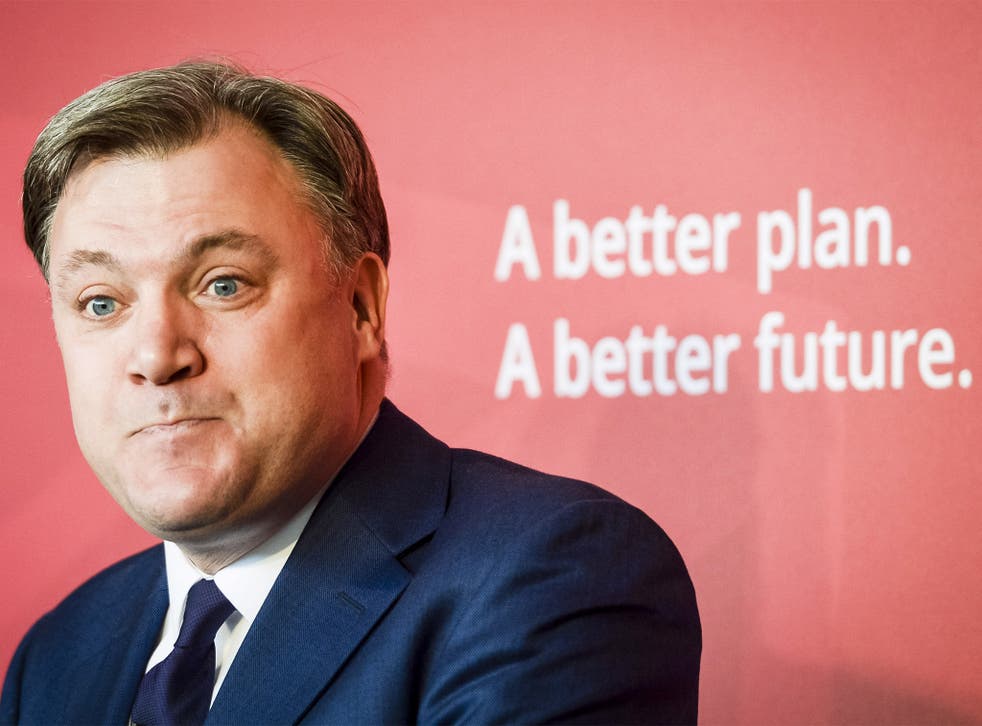 The poorest people in Scotland are "under threat" of being even worse off unless Labour are elected in May, Ed Balls will say today, in an attempt to stem the flow of traditional Labour voters deserting the party in favour of the SNP.
The shadow Chancellor will appear alongside Scottish Labour leader Jim Murphy in Glasgow, where it is understood he will highlight the "redistributive" benefits of Scotland remaining part of the UK economy.
Only a Labour government in Westminster will be able to manage the fair sharing of the UK's overall wealth, he will warn, adding that Scotland will be left at the mercy of George Osborne's cuts programme if the Conservatives are elected on 7 May.
Out on the campaign trail, Mr Murphy promised to establish a £175 million anti-poverty fund in Scotland as he visited a food bank in Edinburgh.
Highlighting the scale of food banks across the country, he said that 61 children relied on free hand-outs every day in Scotland. "If it was not for the generosity of their fellow Scots, tens of thousands of people, including thousands of children, would be going hungry tonight," he said.
"Scottish Labour promises to end the need for food banks. The causes of poverty are complex, which is why our plan is wide-ranging, from capping energy bills and banning rip-off rents to setting up a Scottish anti-poverty fund to provide practical help."
Labour are heading for a wipeout north of the border, with polls indicating that the party stands to lose the vast majority of its 40 seats to the SNP, which has enjoyed an unexpected surge in support since Scotland voted No in the independence referendum last year.
Yesterday it reinforced a familiar theme from the referendum campaign, attacking the SNP's track record on health.
It highlighted a statement in the Scottish Parliament by SNP Health Secretary Shona Robison, who admitted that four times as many patients in Scotland are being treated in private hospitals than a decade ago. Labour said this smacked of "hypocrisy" given the SNP's condemnation of NHS privatisation in England.
"The SNP has failed to resource our NHS adequately to meet its targets and has had to rely on private hospitals to ensure patients get treated on time," said Jenny Marra, Scottish Labour's health spokesperson.
The Independent has got together with May2015.com to produce a poll of polls that produces the most up-to-date data in as close to real time as possible.
Click the buttons below to explore how the main parties' fortunes have changed:
All data, polls and graphics are courtesy of May2015.com. Click through for daily analysis, in-depth features and all the data you need. (All historical data used is provided by UK Polling Report)
Join our new commenting forum
Join thought-provoking conversations, follow other Independent readers and see their replies