General Election 2015: Europe – the issue that divides parties and the nation
How the EU will influence the major political parties at this general election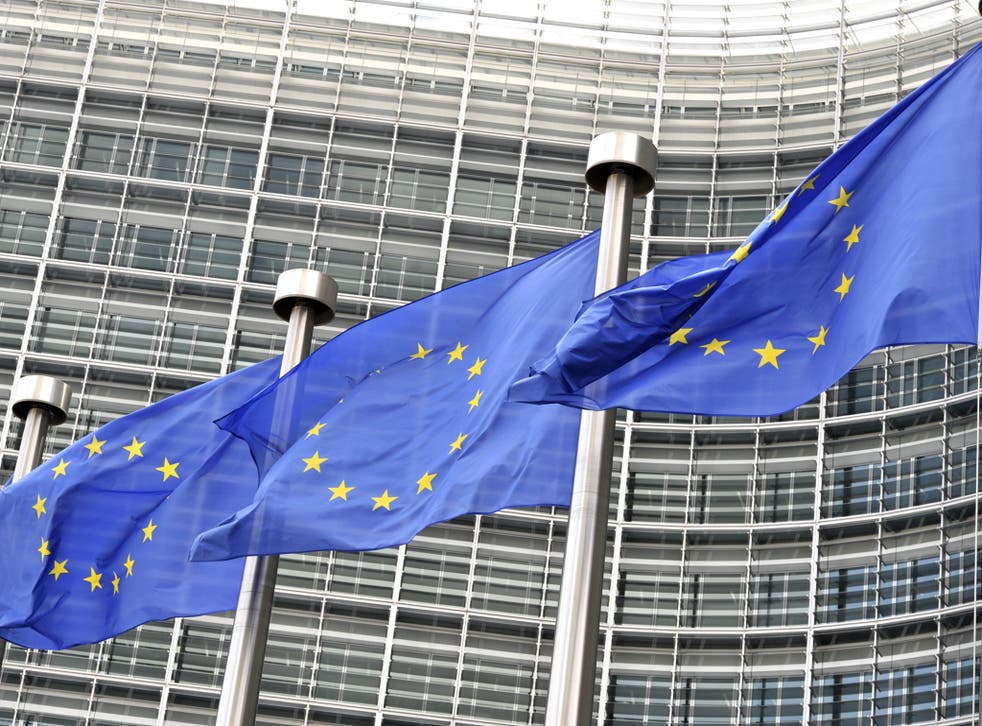 The European Union is more of an issue than at recent general elections. The rise of Ukip, which triumphed at last year's European Parliament elections, has ensured that. There are also significant differences between the Conservatives and Labour on Britain's future in the EU.
IN OR OUT?
Ukip is the only party committed to withdrawing from the EU. It won only 3 per cent of the vote at the 2010 election but now averages 13 per cent in the opinion polls. The loss of traditional Conservative supporters to Ukip persuaded David Cameron to pledge an in/out referendum by the end of 2017 if he remains in power. The Tories hoped his promise would kick the EU issue into the long grass growing beyond this election. It did not. Nigel Farage's party continued to prosper and two Tory MPs defected to it, holding their seats in by-elections. Experts predict that Ukip could win about six seats on May 7.
REFERENDUM OR NOT?
Labour and the Liberal Democrats have criticised Mr Cameron's referendum pledge, saying the public should get such a vote only if Britain proposed transferring new powers to the EU. Ed Miliband admits that a referendum would be "unlikely" in the 2015-20 parliament under Labour. Many senior business figures are nervous, fearing that a referendum would cause uncertainty and deter job-creating foreign investment in the UK. The Green Party's policy has been described as "Three Yesses" --Yes to a referendum, to major EU reform and to staying in a reformed Europe.
In pictures: Experts' predictions for the General Election - 04/04/15

Show all 10
A NEW DEAL FOR BRITAIN?
Mr Cameron would use the period between the election and 2017 to renegotiate the terms of Britain's EU membership. He hopes to win enough changes to be able to recommend an In vote in the referendum. But his party is split. Some ministers and many Tory MPs are likely to campaign for an Out vote. There are mixed signals from other EU countries on how many concessions they would make to keep Britain in the 28-nation club. The pivotal figure is Angela Merkel, the German Chancellor. Allies say she wants to help the man she sees as her "naughty nephew" but would only go so far to meet his demands and would put German interests first. Mr Cameron has already had to lower his sights, dropping plans to challenge the EU's "free movement of people" principle after Ms Merkel made clear she would not dilute it.
COALITION DEAL-BREAKER?
Mr Cameron would have to make his referendum pledge a non-negotiable "red line" in any talks on another coalition in order to win the support of Tory MPs for such a partnership. Nick Clegg has not ruled out allowing a referendum but the senior Lib Dems Vince Cable and Tim Farron have sounded a warning that their party might not accept such a move. It would have to approve any deal with another party. If Labour and the Lib Dems were discussing a post-election deal, Europe would not be a problem since their views are very similar. Ukip might support a minority Tory government if Mr Cameron speeded up his referendum. Some Tories have hinted that it could be held in 2016 to limit the party's in-fighting, but that would leave the Prime Minister little time to secure a new deal from Britain's EU partners.
THE NATIONALIST DIMENSION
Europe has become a lively issue in Scotland and Wales. The Scottish National Party and Plaid Cymru are pressing for a requirement that all four nations in the UK would have to vote Out for Britain to leave the EU. That will be resisted by the Conservatives. If the UK as a whole voted Out while Scotland voted to stay in, that could be grounds for the SNP to demand a second referendum on whether Scotland should become an independent country.
REFORM AGENDA
All the parties insist they do not favour the status quo in Europe. For example, the three main parties want further measures to complete the single market to help British firms. But any incoming government could face a battle to retain Britain's influence at the EU table. There are fears that the 19 nations in the euro are increasingly driving the agenda for the EU as a whole.
Ukip has skilfully merged the Europe with the more potent issue of immigration, arguing that the only way to control it is to leave the EU. Labour and the Lib Dems have joined calls for curbs on of the rights of EU migrants to claim benefits in the UK, one of Mr Cameron's key renegotiation demands. All three parties want to end the ability of EU migrants to draw the UK's generous child benefit payments when their children do not live in this country. There is support for benefit restrictions in several European nations, so this is one area where change is likely.
The Independent has got together with May2015.com to produce a poll of polls that produces the most up-to-date data in as close to real time as possible.
Click the buttons below to explore how the main parties' fortunes have changed:
All data, polls and graphics are courtesy of May2015.com. Click through for daily analysis, in-depth features and all the data you need. (All historical data used is provided by UK Polling Report)
Register for free to continue reading
Registration is a free and easy way to support our truly independent journalism
By registering, you will also enjoy limited access to Premium articles, exclusive newsletters, commenting, and virtual events with our leading journalists
Already have an account? sign in
Register for free to continue reading
Registration is a free and easy way to support our truly independent journalism
By registering, you will also enjoy limited access to Premium articles, exclusive newsletters, commenting, and virtual events with our leading journalists
Already have an account? sign in
Join our new commenting forum
Join thought-provoking conversations, follow other Independent readers and see their replies