General Election 2015 explained: Who can vote, who's excluded - and does the Queen get to have her say?
Continuing our daily miscellany celebrating the facts, figures and folklore of British general elections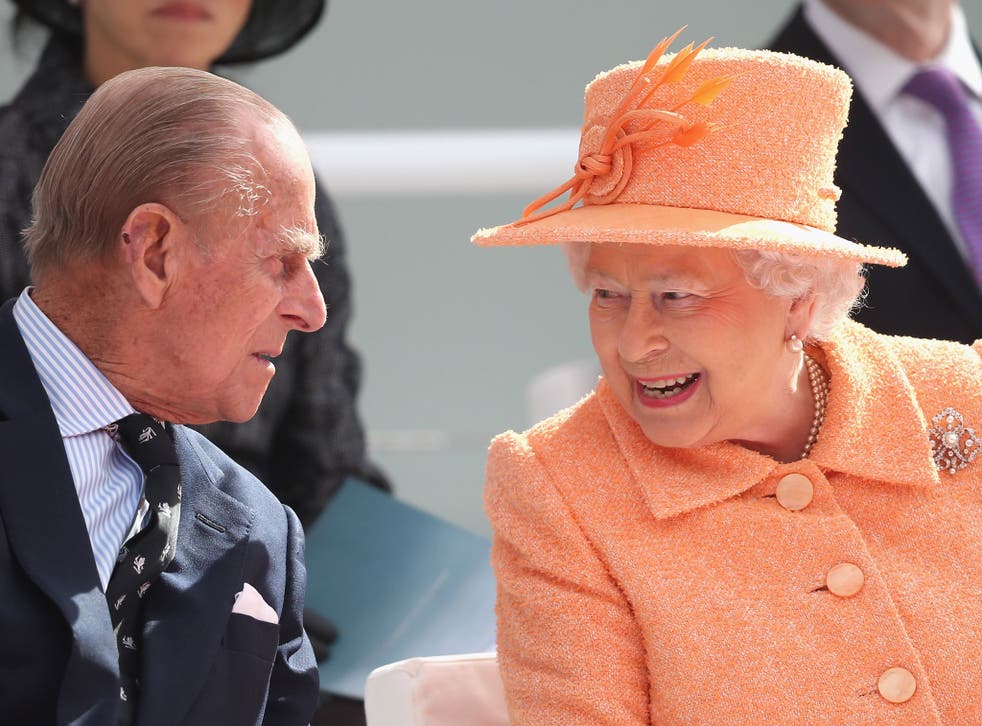 No. 5 The electorate
The franchise
Before the Reform Act of 1832, most people in the UK were unable to vote. The enfranchised electorate in 1831 was around 435,000 people (all male).
The right to vote was subsequently extended as follows...
1832 All male householders with property over a certain value. The qualifications were complicated – but roughly one adult male in seven qualified, expanding the electorate to about 652,000.
1867 All male householders (that is, about six adult males in 10 – expanding the electorate to about 2.5 million).
1918 All men aged 21 or over; and all women aged 30 or over.
1928 All men and women aged 21 or over.
1969 All men and women aged 18 and older. (The word "all, in this context, does not embrace disqualified groups – see below.)
Disqualified groups
The following groups are barred from voting:
Members of the House of Lords have no right to vote in Parliamentary elections (although their names appear on the electoral roll, and they are entitled to vote in local elections); Convicted prisoners – notwithstanding repeated European Court of Human Rights rulings that this disqualification is a violation of prisoners' rights; anybody who has been found guilty of corruption in the past five years; people with a mental illness or disability that prevents them from making a reasoned judgement. (To clarify this last disqualification: under the 1918 Representation of the People Act, you cannot register as an elector if you are "an idiot; a lunatic… [or] an imbecile who is not compos mentis" – but you may register and vote during a "lucid interval".)
Royalty
The Queen has the legal right to vote in an election. It would, however, be considered highly unconstitutional for her to do so, and there is no record of her having done so.
Registration
Until 2014, the Electoral Roll was kept up to date by an annual "canvass", whereby every household was sent a form on which to identify those eligible to vote. This was supplemented from 2001 by a "rolling register" system, whereby names could be added to the register each month from January to September.
In 2014 a new system of individual registration was introduced. This means that all responsibility for registration lies with individual voters – who are required to supply "personal identifiers" such as signature and date of birth.
The introduction of the new system has coincided with a dramatic fall in the number of voters on the register. Figures released by the Electoral Commission this week suggested that some 800,000 voters disappeared from the register in 2014.
The government has invested £6.8m in a drive to persuade people to register. Meanwhile, the household register will also be used for the coming election, as a back-up.
The deadline for receipt of applications for voter registration is Monday 20 April. Recent research by YouGov for the Electoral Commission found that 69 per cent of people did not know when the deadline was.
You can register to vote via www.gov.uk, or, if you are not too late, you can ask your local Electoral Registration Office to post you a form.
In 2010, around 100,000 people are thought to have tried to register after the closing date, while 10,000 may have tried to vote on polling day despite not being registered.
Anonymity
A small number of electors are "anonymously registered", usually for reasons of personal protection. Their name and address appear on neither their Poll Card nor the Electoral Roll.
Homeless voters
Eligible adults of no fixed address can register as voters by making a "declaration of local connection".
Overseas voters
Expatriates remain eligible to vote in UK elections until they have been living abroad for 15 years. The most recent figures suggest that 15,849 UK citizens are registered as oversea voters (out of around 5.5 million living abroad).
Armed Forces
Members of the Armed Forces are less likely than civilians to be registered to vote, especially in the lower ranks. Around 85 per cent of the general population are on the electoral roll. Equivalent figures for the lower ranks of the Services are: 75 per cent (Royal Navy), 74 per cent (RAF), 61 per cent (Royal Marines) and 60 per cent (Army).
Ignorance
In 2014 Hansard Society survey, 28 per cent of voters did not know to which party their constituency MP belonged.
Gender
Women are marginally less likely than men to vote. In the 2010 general election, 66 per cent of men voted, compared with 64 per cent of women.
Age
There is a strong correlation between age and likelihood of voting. Only 50 per cent of men aged 18-to-24, and 39 per cent of women, voted in the 2010 general election. Among those aged 55 and over, 76 per cent of men and 73 per cent of women voted.
In the Hansard Society's latest Audit of Political Engagement, 28 per cent of potential voters under 35 claimed not to be registered to vote.
Tomorrow: Finance
---
The Independent has got together with May2015.com to produce a poll of polls that produces the most up-to-date data in as close to real time as is possible.
Click the buttons below to explore how the main parties' fortunes have changed:
All data, polls and graphics are courtesy of May2015.com. Click through for daily analysis, in-depth features and all the data you need. (All historical data used is provided by UK Polling Report)
Join our new commenting forum
Join thought-provoking conversations, follow other Independent readers and see their replies