General Election 2015: Labour faces Scottish wipe-out as Miliband heads north to try and stem the tide
Latest survey had the SNP on a record 49%, up three, with Labour trailing on 25%, down four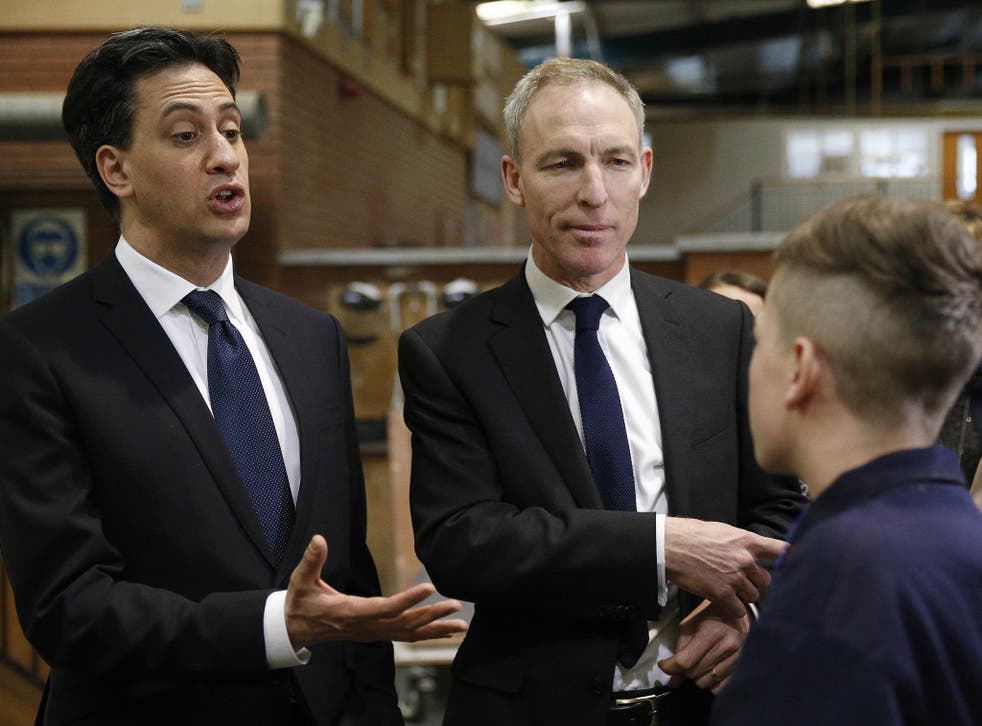 Labour's nightmare in Scotland deepened last night as the SNP widened its lead by a further seven points.
Ed Miliband is to visit Scotland for the first time in the election campaign today amid the strongest indicator yet that that Jim Murphy's party is facing a wipe-out on 7 May.
The latest YouGov/Times survey had the SNP on a record 49%, up three, with Labour trailing on 25%, down four. The Conservatives were on 18% and Liberal Democrats on 4%.
The polls' findings mean the nationalists' lead over Labour has jumped by a net seven points since YouGov's last poll – nearly twice the Liberal Democrats' entire vote share
The pollster confirmed this morning that the figures represented an all-time high for the SNP and an all-time low for Labour in Scotland.
According to the website Electoral Calculus, if replicated at a general election as a uniform swing, the SNP would win 50 of the 59 seats in Scotland, with Scottish Labour left with a rump 9 MPs. The Liberals and Conservatives would both lose all their seats.
The polling, which comes as Labour makes progress at the UK level, will cause despair in the party's Scottish campaign HQ – where some had hoped the SNP's lead might be a temporary effect of the independence referendum.
Last night Mr Miliband dampened speculation on an SNP-Labour deal in the event of a hung parliament, telling ITV1's The Agenda programme that it was "up to other parties how they vote on the Queen's Speech". Mr Miliband had already last month ruled out a formal coalition with the SNP.
In pictures: Experts' predictions for the General Election - 04/04/15

Show all 10
In an interview with the Daily Record this morning he also ruled out countenancing a second independence referendum.
Responding to a poll a Scottish Labour Spokesperson said: "If this poll is repeated on election day the SNP will be delighted, but David Cameron will be ecstatic. The Tories can't win in Scotland so need to rely on the SNP taking seats from Labour.
"A vote for anyone other than Labour risks the Tories being the largest party across the UK and David Cameron sneaking back into Downing Street. That would be a disaster for Scotland, but it's what will happen if people vote SNP."
---
The Independent has got together with May2015.com to produce a poll of polls that produces the most up-to-date data in as close to real time as is possible.
Click the buttons below to explore how the main parties' fortunes have changed:
All data, polls and graphics are courtesy of May2015.com. Click through for daily analysis, in-depth features and all the data you need. (All historical data used is provided by UK Polling Report)
Register for free to continue reading
Registration is a free and easy way to support our truly independent journalism
By registering, you will also enjoy limited access to Premium articles, exclusive newsletters, commenting, and virtual events with our leading journalists
Already have an account? sign in
Register for free to continue reading
Registration is a free and easy way to support our truly independent journalism
By registering, you will also enjoy limited access to Premium articles, exclusive newsletters, commenting, and virtual events with our leading journalists
Already have an account? sign in
Join our new commenting forum
Join thought-provoking conversations, follow other Independent readers and see their replies