General Election 2015: Lib Dems pledge global same-sex marriage rights
"We must extend the freedom of LGBT citizens, both here and abroad"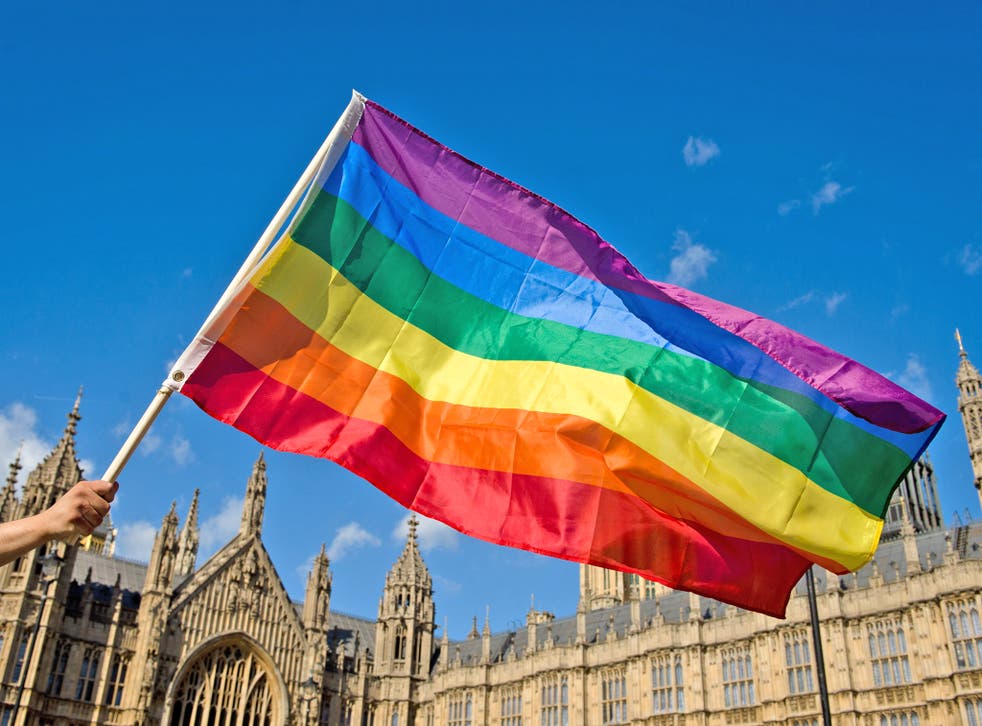 British embassies around the world would be given the power to perform same-sex marriages – even if one partner was not a British citizen, under proposals to be included in the Liberal Democrat manifesto.
In an attempt to appeal to LGBT voters who have deserted the party since it joined the Coalition, the Liberal Democrats will attempt to put gay equality at the heart of their election campaign.
This will include a policy pledge that, under a Government including the Lib Dems, the Foreign Office would be told to use its diplomatic network to push for decriminalisation of homosexuality in countries where it is illegal.
This would prove controversial, particularly in countries like Uganda, where British pronouncements on gay rights have already been condemned as imperialist. Critics will claim that it could have a detrimental effect on other aspects of UK foreign policy.
In pictures: UK's first gay weddings

Show all 16
Offering same-sex marriage and civil partnership ceremonies to British citizens abroad would provide parties protection under UK civil law – rights which would not be recognised in host countries where same-sex unions are not permitted.
In an article for Independent Voices, the party's Foreign Affairs Spokesman, Tim Farron, and Home Office Minister, Lynne Featherstone, said it was important that LGBT rights were not just "on paper".
"LGBT rights are human rights: we do something about it," they wrote. "This commitment is the culmination of the work that so many in our party have already been part of in Government.
"In the months and years ahead, we must continue to use our influence to end the persecution and extend the freedom of LGBT citizens, both here and abroad."
The Lib Dems admitted that the policy of using the Foreign Office could have undesirable consequences, but said that could be offset by supporting LGBT-rights movements around the world.
"We will use our aid and diplomatic networks to work with and link up local campaigners and global voices... engaging with the private sector and the World Bank to make the case for LGBT equality as a force for economic as well as social good."
Previous attempts by the Government to link gay rights with diplomacy – and British foreign aid – have led to accusations of interference.
In 2011, David Cameron said that those countries receiving British aid should respect gay rights. His remarks – not aimed at any particular country – led the Ugandan Government to accuse Mr Cameron of showing an "ex-colonial mentality".
"Uganda is, if you remember, a sovereign state and we are tired of being given these lectures by people," said a spokesman.
Register for free to continue reading
Registration is a free and easy way to support our truly independent journalism
By registering, you will also enjoy limited access to Premium articles, exclusive newsletters, commenting, and virtual events with our leading journalists
Already have an account? sign in
Register for free to continue reading
Registration is a free and easy way to support our truly independent journalism
By registering, you will also enjoy limited access to Premium articles, exclusive newsletters, commenting, and virtual events with our leading journalists
Already have an account? sign in
Join our new commenting forum
Join thought-provoking conversations, follow other Independent readers and see their replies