General Election 2015: The masterminds behind the scenes
How do you get your party leader to embrace a message and then stick to it? By employing these people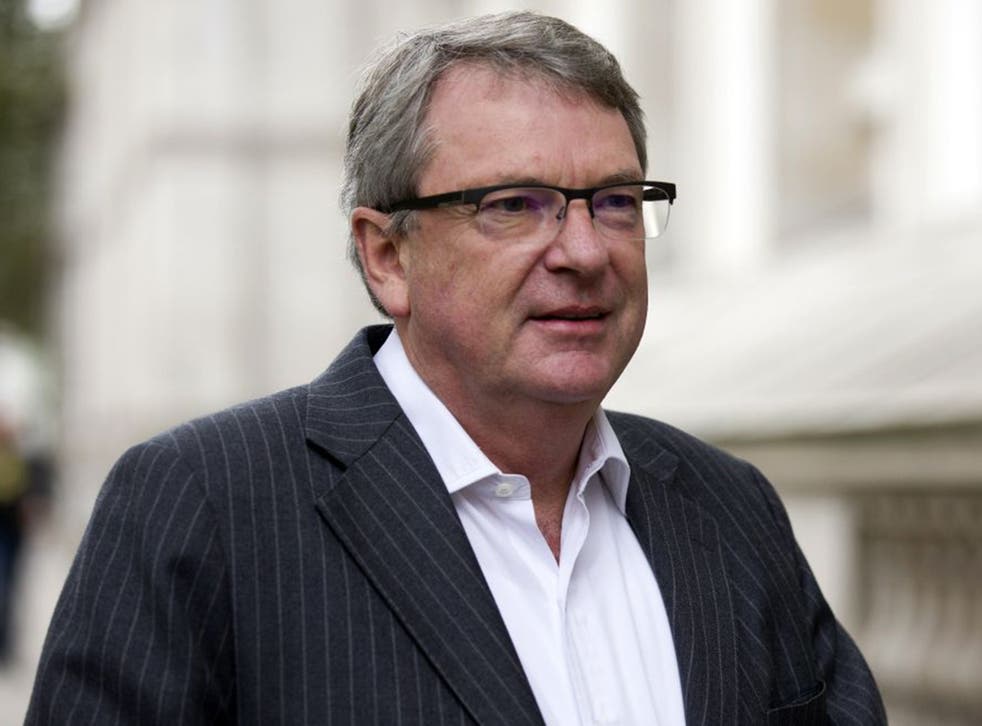 Conservatives: Key players
Lynton Crosby
The mastermind of many an election victory in his home country of Australia, he also helped Boris Johnson become London Mayor and is the undisputed supremo of the Tory campaign.
Lord (Andrew) Feldman
An old friend of David Cameron, he is the co-party chair. Will play a key role in head office and provide a link between Cameron and campaign HQ.
Stephen Gilbert
The director of campaigning, he is the link man between Tory headquarters and candidates fighting in marginal seats. Gilbert will be the first person to see canvass returns and will decide where to pour additional resources.
Craig Oliver (above)
The former editor of BBC1's News at Ten, he is now the director of communications and is in charge of media appearances and journalists' access to Cameron.
George Osborne
The Chancellor, who is Cameron's closest political ally, doubles as the Conservatives' key election strategist.
Strategy
This can be summed up in three words: chaos versus competence. At every stage the Tories will highlight their handling of the economy and suggest voters cannot afford to risk letting Labour back into power. This strategy is based on a successful campaign devised by Crosby's business partner in New Zealand.
Challenges
Message discipline is Crosby's No 1 priority. But this means the Tories are not, so far, addressing other things that voters care about, such as schools and the NHS. They also risk being seen as not aspirational, and the nasty party – especially since they are planning £12bn of benefits cuts without saying where the axe will fall.
Labour: Key players
Tim Livesey
Chief of staff. Former Foreign Office official who later worked for Lambeth Palace. Working on Labour's transition to government.
Douglas Alexander
Shadow Foreign Secretary who also heads election campaign. Faces SNP threat in his seat.
Lord (Stewart) Wood
Oxford academic and former Gordon Brown adviser. Shares Miliband's outlook and hugely influential.
Marc Stears
Speechwriter and Oxford academic, close friend of the Labour leader since Oxford.
Spencer Livermore
Former Brown aide who fell out with him over the "non-election" of 2007; returned from private sector to become campaign director.
Greg Beales
Director of strategy. A former McKinsey consultant who pores over opinion polls and focus groups.
Torsten Bell
A former aide at the Treasury who keeps a tight rein on policy and spending pledges
Lucy Powell
Former deputy chief of staff promoted to deputy chair of campaign last November when Miliband faced attempted coup.
Strategy
To portray the Conservatives as "for the few, not the many", committed to "extreme" cuts which would threaten the NHS. Labour would "build an economy that works for working people" and safeguard the NHS.
Challenges
Labour has been dogged by weak ratings for Miliband, as a prime minister-in-waiting, and for the party on economic competence. Its anti-business rhetoric will mean it has few cheerleaders from the business world. It will need to keep a lid on its internal tensions and rivalries.
It also faces the nightmare of a votes collapse in Scotland. It has failed to rule out any post-election co-operation with the SNP for fear of alienating Scottish voters.
Liberal Democrats: Key players
Lord Ashdown
Former leader who is the election campaign chief. Has already started holding 6am meetings to dictate strategy.
Tim Gordon
Party chief executive credited with professionalising its headquarters operation.
Jonny Oates
Chief of staff to Clegg, likely to take charge of election debate preparations.
Baroness (Olly) Grender
Former head of communications and adviser to Nick Clegg, who is Ashdown's deputy.
James McGrory
Clegg's trusted spokesman will be at his side throughout the campaign.
Strategy
To pitch a "sensible middle ground" appeal to voters worried by Tory cuts and Labour spending plans. To point to Lib Dem achievements in government, including increasing income tax thresholds and championing the "pupil premium". Needs to capitalise on the incumbency factor in its existing seats.
Challenges
Rebuilding support from dismal poll ratings that have refused to budge for four years and overcoming the animus among voters towards Clegg. Trying to defend as many as possible of its 57 seats as it attempts to make its voice heard above the Greens, Ukip and the SNP.
Ukip: Key players
Chris Bruni-Lowe
Masterminded Ukip's successful by-election campaigns in Clacton and Rochester; has been given the job of co-ordinating the election campaign. His main job will be to ensure Nigel Farage wins in Thanet South.
Raheem Kassam
Farage's key adviser, the former Conservative student will be with the Ukip leader for much of the campaign and help co-ordinate with party headquarters.
Paul Nuttall
Ukip deputy leader is taking charge of drive to win votes in the North of England.
Suzanne Evans
A former BBC journalist, now deputy chairman. Writing the manifesto.
Strategy
Ukip wants to make national noise to keep up its overall share of the vote, while running a Lib Dem-style targeted campaign to capture several seats in May.
Challenges
Could find itself badly squeezed as the two main parties relentless target voters, warning them that a Ukip vote would let the other party in. Ukip could seriously underperform compared with poll ratings.
SNP: Key players
Peter Morrell
Nicola Sturgeon's husband is the party's chief executive and officially in charge of strategy over the next five weeks.
Angus Robertson
The Europhile MP for Moray is the SNP's campaign director, directing resources between its numerous target seats.
Stewart Hosie
The party's deputy leader is taking charge of the election manifesto.
Alex Salmond
The former First Minister currently has no formal role, apart from as candidate in Gordon, but he is bound to take a high profile.
Strategy
To turn the extraordinary surge in support since last year's referendum into votes. Will push the message that only a division of SNP MPs will pursue progressive policies – and if that helps the rest of the UK's left, so be it. The front-of-stage independence priority has temporarily been put on hold.
Challenges
The danger that serially attacking Westminster's elite – Labour and the Tories alike – could backfire. If the main battleground issue shifts to who should become prime minister, the SNP could look engaged in a side-show. The "Scottish voice" issue could leave it looking parochial.
Greens: Key players
Chris Luffingham
Usually known as Billy, he is the Greens' campaigns director. He is charged with fashioning the party's messages and raising its media profile.
Penny Kemp
Longstanding Green activist who is the external communications co-ordinator.
Tom Beckett
Fundraising and operations director who is in charge of raising cash for the party's biggest campaign in its history.
Strategy
To project a left-wing appeal aimed at disillusioned Labour and Lib Dem supporters. Calling for an end to austerity, a "restoration of the public sector", and defence of a publicly funded NHS, as well as serious action on climate change.
Challenges
Top priority is fighting off Labour to retain its sole seat in Brighton Pavilion; is also targeting Bristol West and Norwich South. Leader Natalie Bennett will need to prove her credentials following accusations she is not up to the job. Needs to avoid its voice getting drowned out in the election hubbub.
Plaid Cymru: Key players
Leanne Wood
The Welsh socialist, republican and pro-independence party leader claims Wales faces domination by an "increasingly right-wing England", unless it fights for the same level of devolution as Scotland.
Challenges
The problem for Plaid is that there is little appetite for more devolution in Wales, with support for independence as low as 6 per cent, according to a BBC poll. The party had just three Westminster MPs in the last parliament, is no longer the official opposition in the Welsh Assembly, and is polling at around 10 per cent, behind Labour, the Conservatives, and even Ukip. It is hoping its anti-austerity stance will woo voters. It faces challenges from Labour, which says its priorities are a strong economic foundation and higher living standards, and the Tories, who are challenging the Plaid narrative.
Strategy
Plaid Cymru wants to use its influence to "unleash Wales's economic potential". The party, which has vowed "to end Conservative rule over Wales", could join the SNP and Greens in an anti-austerity alliance that could support a minority Labour government in Commons votes.
The Independent has got together with May2015.com to produce a poll of polls that produces the most up-to-date data in as close to real time as possible.
Click the buttons below to explore how the main parties' fortunes have changed:
All data, polls and graphics are courtesy of May2015.com. Click through for daily analysis, in-depth features and all the data you need. (All historical data used is provided by UK Polling Report)
Join our new commenting forum
Join thought-provoking conversations, follow other Independent readers and see their replies