General Election 2015: Boost for Labour after three opinion polls put them ahead of Tories
The surveys gave it leads of six, four and three points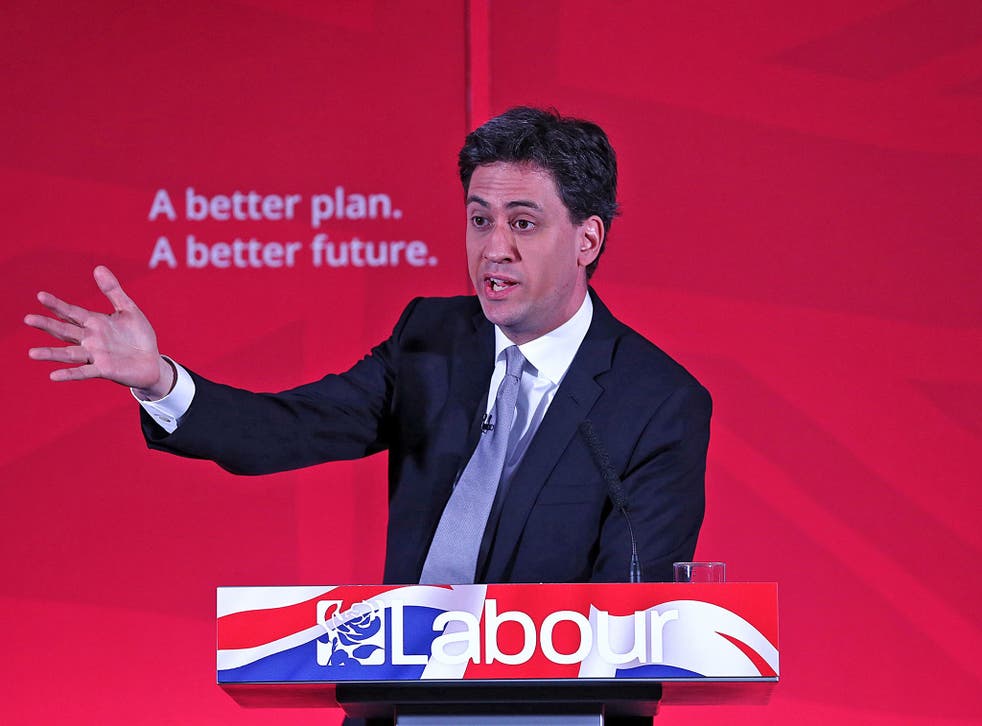 Labour received a boost after three opinion polls put it in the lead over the Conservatives.
The surveys gave it leads of six, four and three points. If the trend is sustained, it will ring alarm bells in Downing Street over the Tories' election tactics.
The apparent spike in Labour support follows Mr Miliband's pledge to scrap the "non-dom" tax status of more than 100,000 wealthy UK residents.
A Survation poll for the Mirror put Labour on 35 per cent, with the Conservatives on 31, Ukip on 15, the Liberal Democrats on 9 and the Greens on 4.
It also carried good news for Mr Miliband personally, with voters saying for the first time that he was performing better than David Cameron. But he still trails the Prime Minister over who would be best to lead Britain after May 7.
Labour's pledge to abolish "non-dom" tax status was backed by 59 per cent of the public and opposed by 16 per cent.
A survey by TNS UK put Labour on 33 per cent, the Conservatives 30, Ukip 19, the Lib Dems 8 and Greens 4.
In pictures: Experts' predictions for the General Election - 04/04/15

Show all 10
A Panelbase poll put Labour up four on 37 per cent and the Conservatives down two on 31, with Ukip on 16, the Lib Dems on 8%, and Greens on 4.
---
The Independent has got together with May2015.com to produce a poll of polls that produces the most up-to-date data in as close to real time as is possible.
Click the buttons below to explore how the main parties' fortunes have changed:
All data, polls and graphics are courtesy of May2015.com. Click through for daily analysis, in-depth features and all the data you need. (All historical data used is provided by UK Polling Report)
Register for free to continue reading
Registration is a free and easy way to support our truly independent journalism
By registering, you will also enjoy limited access to Premium articles, exclusive newsletters, commenting, and virtual events with our leading journalists
Already have an account? sign in
Register for free to continue reading
Registration is a free and easy way to support our truly independent journalism
By registering, you will also enjoy limited access to Premium articles, exclusive newsletters, commenting, and virtual events with our leading journalists
Already have an account? sign in
Join our new commenting forum
Join thought-provoking conversations, follow other Independent readers and see their replies