General Election 2015: Tories pledge to freeze commuter rail fares for five years - saving season ticket holders an average of £400 by 2020
Mayor of London, Boris Johnson, will also announce that the capital's rail and bus fares will be pegged to inflation until his term of office ends in May 2016
Nigel Morris
Friday 10 April 2015 01:35 Comments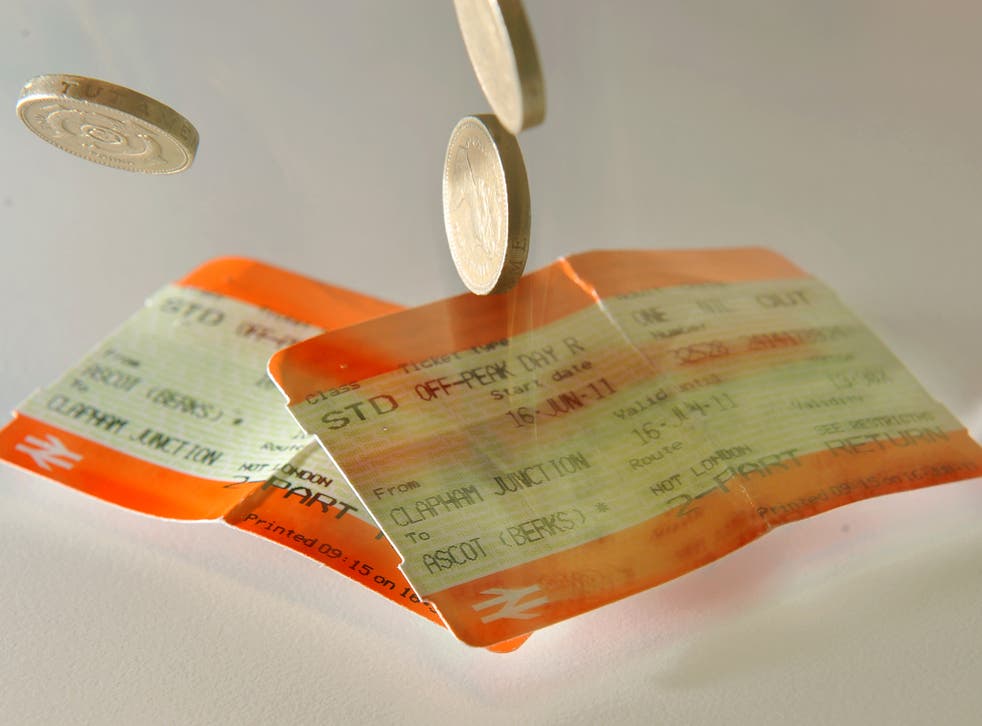 Commuter rail fares would be frozen in real terms for five years by a Conservative government, David Cameron will promise.
He will commit the party to capping the cost of "regulated fares" – covering commuter routes as well as most day tickets – at the rate of inflation during the next parliament.
The Prime Minister will claim the move would save the average commuter a total of £400 by the year 2020.
Boris Johnson, the Mayor of London, will also announce that the capital's rail and bus fares will be pegged to inflation until his term of office runs out in May 2016.
For much of the last decade rail fares rose by more than prices as both Labour and Coalition governments trimmed taxpayers' support for the railways and shifted the cost on to travellers.
But in response to growing protests over the cost of season tickets, Chancellor George Osborne has for the last two years stipulated that regulated fare increases should be linked to inflation, resulting in a 2.5 per cent rise in January.
General election 2015: The worst gaffes and controversies

Show all 36
Critics have protested that despite his intervention ticket prices are still going up by more than wages.
Mr Cameron said the party was determined to bear down on one of the biggest expenses facing many families.
"It shouldn't just be taken for granted that people across the country who get up early and come home late, spend a large amount of the money they earn travelling to and from work," the Prime Minister said.
"Because of the difficult decisions that we have taken to repair the economy, we have been able to hold down commuter fares for the past two years. If elected in May, we would freeze them in real terms for the next five."
He accused Labour of presiding over an average annual increase of 5.7 per cent in rail fares during its last six years in power.
Regulated fares are defined as commuter fares, including weekly, monthly and annual season tickets, day singles and returns and long-distance off-peak fares.
---
The Independent has got together with May2015.com to produce a poll of polls that produces the most up-to-date data in as close to real time as is possible.
Click the buttons below to explore how the main parties' fortunes have changed:
All data, polls and graphics are courtesy of May2015.com. Click through for daily analysis, in-depth features and all the data you need. (All historical data used is provided by UK Polling Report)
Register for free to continue reading
Registration is a free and easy way to support our truly independent journalism
By registering, you will also enjoy limited access to Premium articles, exclusive newsletters, commenting, and virtual events with our leading journalists
Already have an account? sign in
Join our new commenting forum
Join thought-provoking conversations, follow other Independent readers and see their replies