General election TV debates: 'Chicken', 'cowardly' and not very Thatcher-like – reactions to David Cameron's one debate 'final offer'
The public seem less than impressed with the decision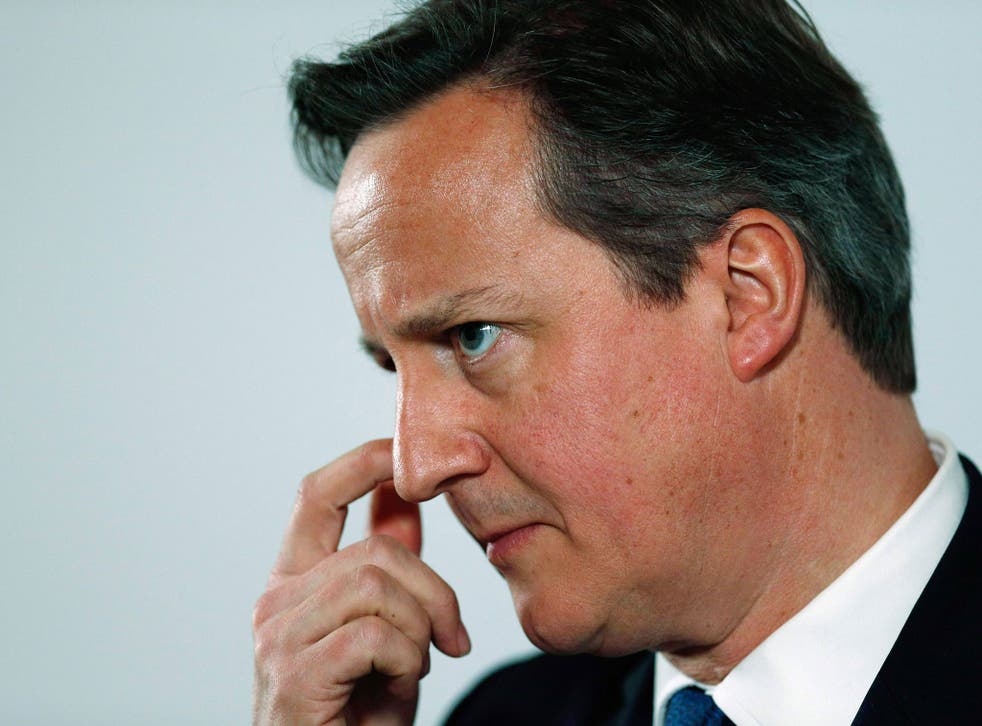 David Cameron has said that he will agree to just one TV debate involving the leaders of seven political parties ahead of the general election – calling it his "final offer" to broadcasters.
The proposal would be a drastic scaling back of the plans put forward by TV companies who, along with the other parties, have strongly objected to the Prime Minister's new position.
Many have criticised the idea of a single debate with seven people as being unlikely to delve into any issue in sufficient depth – but the reaction of the general public on Twitter has largely been more straightforward.
Plenty of people have appeared on TV (and radio) today to criticise Mr Cameron's reluctance to do so.
Lib Dem chair Lord Ashdown told the BBC the PM's decision to offer a one-debate ultimatum was "unbelievable" and said he couldn't imagine Margaret Thatcher refusing to take part. He urged broadcasters to go ahead and "empty-chair" the leader of the country if necessary.
Alastair Campbell, who admittedly stopped Tony Blair from debating in 1997, wrote in a blog post that Mr Cameron should just be honest that he "doesn't want to do them" and called his offer "democratically wrong and morally cowardly".
Labour sources accused the Tories of doing everything they can behind the scenes to "scupper the negotiations and sink the debates".
The party has indicated that if Mr Cameron is unwilling to debate Ed Miliband one-on-one, the opposition leader could take to the stage on his own.
Alternatively, Nick Clegg told LBC Radio on his weekly Call Clegg programme that he would be happy to step in to the Prime Minister's shoes and be the one to "stand up for this Government".
Election 2015: Focus groups make unflattering comparisons

Show all 4
A Ukip spokesman said: "After praising what a good thing debates were for democracy as late as 2014, why is David Cameron now acting chicken and running as far away from them as possible?"
In a joint statement, broadcasters said: "Twenty two million people watched the debates in 2010 and we believe the debates helped people to engage with the election.
"The broadcasters have set out their proposals and continue to talk to all the relevant parties on an equitable basis. We will respond to the Conservatives' proposal in due course."
Register for free to continue reading
Registration is a free and easy way to support our truly independent journalism
By registering, you will also enjoy limited access to Premium articles, exclusive newsletters, commenting, and virtual events with our leading journalists
Already have an account? sign in
Register for free to continue reading
Registration is a free and easy way to support our truly independent journalism
By registering, you will also enjoy limited access to Premium articles, exclusive newsletters, commenting, and virtual events with our leading journalists
Already have an account? sign in
Join our new commenting forum
Join thought-provoking conversations, follow other Independent readers and see their replies