Obese could be ordered to 'lose weight or lose benefits' if Conservatives win General Election
Move likely to infuriate addiction and other health charities
Lewis Smith
Saturday 14 February 2015 01:21 Comments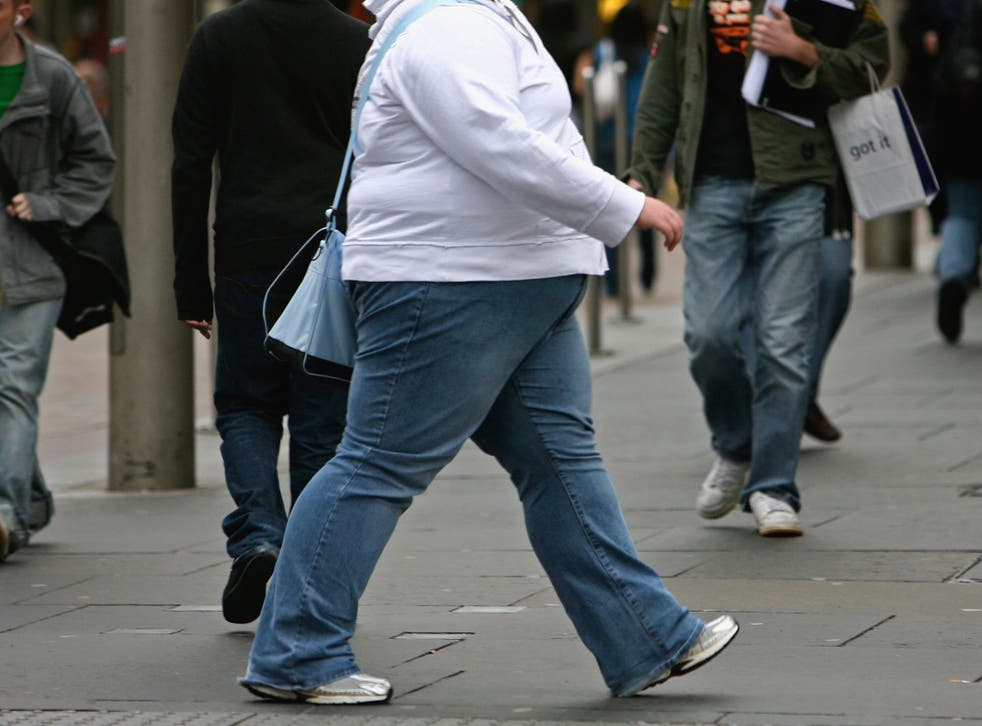 The Conservatives plan to tell obese people on welfare that they will lose their sickness benefit if they do not diet.
The move is the party's latest foray into reducing welfare costs and they also want to see drug addicts and alcoholics stripped of benefits if they refuse treatment plans.
While playing to many traditional Tory voters, it will infuriate addiction and other health charities which have previously criticised similar proposals.
It could also bring the Conservatives into direct confrontation with the British Medical Association which in 2013 castigated as "draconian and sill" calls by Tory-held Westminster Council to cut the benefits of overweight people who refused exercise regimes.
David Cameron, who will announced the measure today, said obesity and addictions are treatable and that people claiming long term are choosing "a life on benefits rather than work".
He has asked Professor Dame Carol Black, a Department of Health adviser, to carry out a review to identify how best to get long term claimants back into work and thus avoid the "unwarranted expense" of their claims.
Election Analysis: The Key Voters

Show all 6
The Tories estimate almost 100,000 people with "treatable conditions" such as alcoholism and obesity claim sickness benefits, costing the taxpayer about £350 million annually. Overall, there are 2.5 million claimants for sickness benefits, of whom 1.5 million have claimed for at least five years.
"Too many people are stuck on sickness benefits because of issues that could be addressed but instead are not," the Prime Minister said. "Some have drug or alcohol problems, but refuse treatment. In other cases people have problems with their weight that could be addressed, but instead a life on benefits rather than work becomes the choice.
"It is not fair to ask hardworking taxpayers to fund the benefits of people who refuse to accept the support and treatment that could help them get back to a life of work.
"The next Conservative government is determined to make sure that the hardest to help get the support they need to get them back to a fulfilling life."
He said of his request to Professor Black to carry out a review: "In particular, I have asked her to consider whether people should face the threat of a reduction in benefits if they refuse to engage with a recommended treatment plan — it is vital that people who would benefit from treatment get the medical help they need."
Dame Carol said: "I am deeply interested in trying to overcome the challenges these types of benefit claimants pose. These people, in addition to their long-term conditions and lifestyle issues, suffer the great disadvantage of not being engaged in the world of work, such an important feature of society."
The proposal is in line with previous Tory crackdowns on welfare, such as the authority given to Jobcentre Plus by Work and Pensions Secretary Iain Duncan Smith to cut jobseeker allowance of people who refused treatment for addiction.
Register for free to continue reading
Registration is a free and easy way to support our truly independent journalism
By registering, you will also enjoy limited access to Premium articles, exclusive newsletters, commenting, and virtual events with our leading journalists
Already have an account? sign in
Join our new commenting forum
Join thought-provoking conversations, follow other Independent readers and see their replies