Two business leaders who signed letter supporting Tory economic strategy from companies that don't pay minimum wage
Paul Kenny, the GMB general secretary: 'The Tory list of shame has dramatically grown'
Andrew Grice
Thursday 02 April 2015 19:32 Comments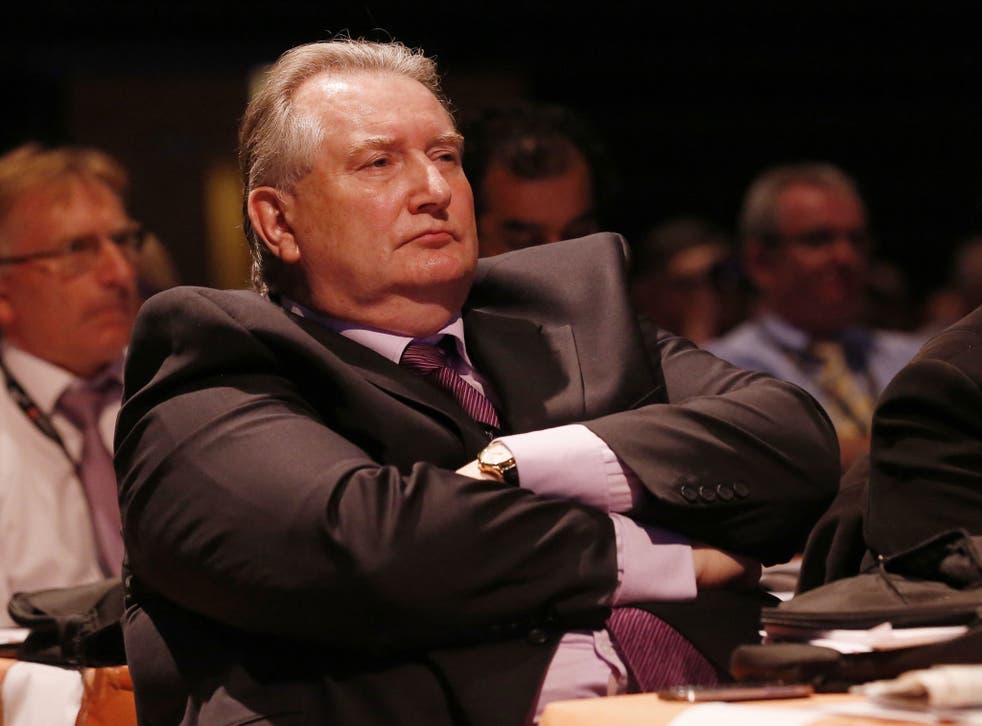 Two of the business leaders who signed a letter supporting the Conservatives' economic strategy are from companies named and shamed by the Government for not paying one or more workers the national minimum wage.
The GMB union dubbed the 120 senior business figures who put their names to the letter a "list of shame" because it included 30 Tory donors, two companies firms linked to workers on zero hours contracts, and two firms accused of blacklisting construction workers.
The Department for Business Innovation and Skills (BIS) last week named 99p Stores Ltd, Northampton for neglecting to pay £633.39 to 11 workers. Nadir Lalani, its founder and chief executive, signed the letter. The Conde Nast Publications, London, was named for not paying £745.48 to one worker. Jonathan Newhouse, chairman and chief executive of Conde Nast International, signed the letter.
In pictures: Top 12 wacky candidates seeking your vote in 2015

Show all 12
Paul Kenny, the GMB general secretary, said "The Tory list of shame has dramatically grown by the exposure that at least two of the signatories - Nadir Lalani and Jonathan Newhouse - are bosses of companies named and shamed by Cameron's and Osborne's own Government for cheating workers out of the national minimum wage."
BIS named a total of 48 employers for owing workers over £162,000 in arrears. More than 200 have now been publicly named by the Government.
Yesterday a further 17 business figures added their names to the 103 who signed a letter to the Daily Telegraph on Wednesday. But there was embarrassment for the Tories when one of the 17 withdrew his name. Pascal Soriot, chief executive of AstraZeneca, said: "I support policies that reinforce a competitive tax environment and encourage investment in the UK. Neither I nor AstraZeneca endorse any political party and while I support such policies, my name should not be used in the context of the letter." Tory sources said he was fully aware of the letter's wording.
The Independent has got together with May2015.com to produce a poll of polls that produces the most up-to-date data in as close to real time as possible.
Click the buttons below to explore how the main parties' fortunes have changed:
All data, polls and graphics are courtesy of May2015.com. Click through for daily analysis, in-depth features and all the data you need. (All historical data used is provided by UK Polling Report)
Register for free to continue reading
Registration is a free and easy way to support our truly independent journalism
By registering, you will also enjoy limited access to Premium articles, exclusive newsletters, commenting, and virtual events with our leading journalists
Already have an account? sign in
Join our new commenting forum
Join thought-provoking conversations, follow other Independent readers and see their replies