Watch the moment Nigel Farage resigned as Ukip leader after conceding defeat in South Thanet
Video: Nigel Farage confirms he will step down as Ukip leader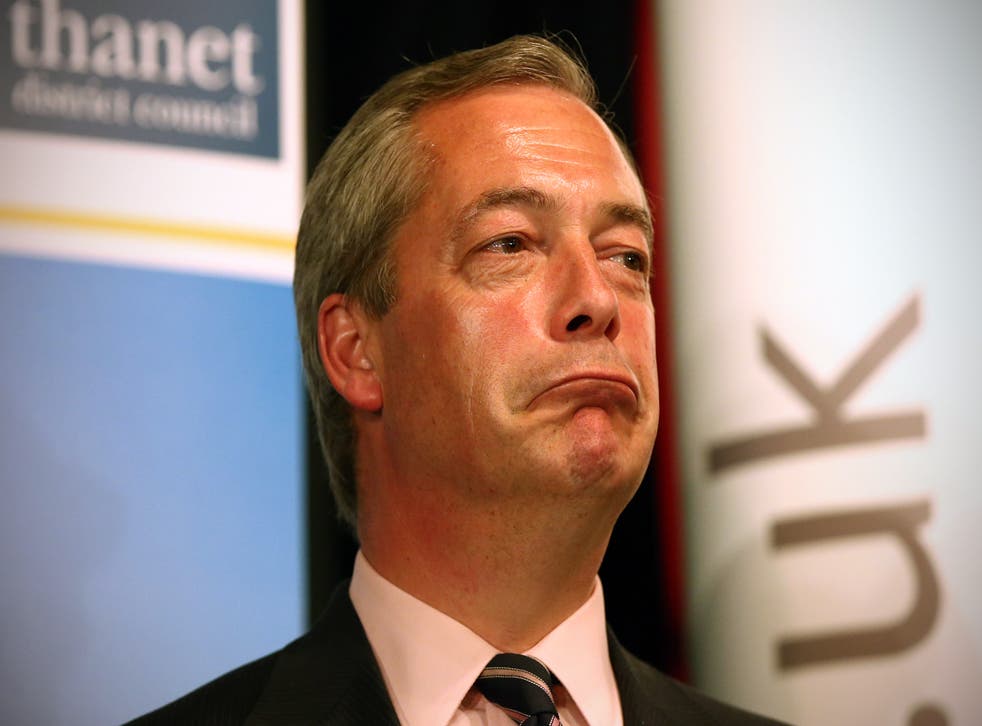 He has been instrumental in the rise of Ukip, but after nearly five years in charge Nigel Farage has confirmed he will step down as the leader of the party after failing to become the MP for Thanet South.
The controversial leader said that he had "never felt happier" and had "a weight off his shoulders" in a speech that congratulated Conservative candidate Craig Mackinlay who won the seat by 3,000 votes.
He said that the election had proved that there had been a shift in the support for Ukip from just "old colonels", to "people under 30".
He also used his speech to criticise the current electoral system that saw his party pick up the third biggest share of the national vote but only one parliamentary seat and call for a "radical political reform".
Watch Nigel Farage accepting defeat in full below
Register for free to continue reading
Registration is a free and easy way to support our truly independent journalism
By registering, you will also enjoy limited access to Premium articles, exclusive newsletters, commenting, and virtual events with our leading journalists
Already have an account? sign in
Register for free to continue reading
Registration is a free and easy way to support our truly independent journalism
By registering, you will also enjoy limited access to Premium articles, exclusive newsletters, commenting, and virtual events with our leading journalists
Already have an account? sign in
Join our new commenting forum
Join thought-provoking conversations, follow other Independent readers and see their replies