George Osborne accused of 'risking security' by cutting £3m from British Transport Police
Exclusive: Spending cut less than three months after Chancellor promised to protect policing from austerity measures
Nigel Morris
Deputy Political Editor
Friday 12 February 2016 21:40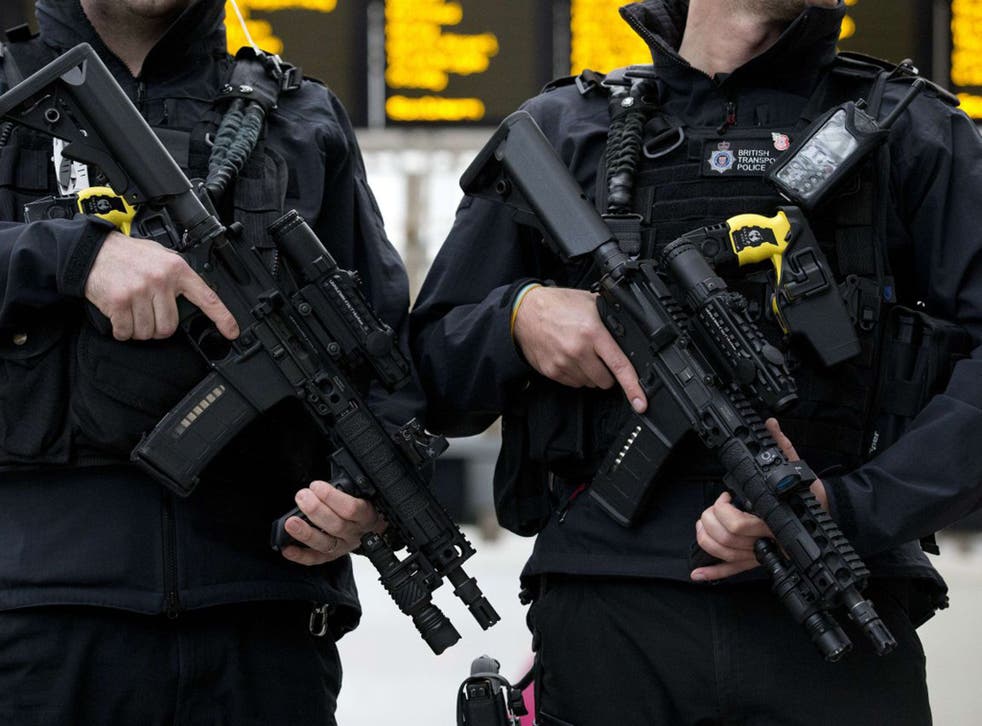 Spending on patrolling the national railway network is to be cut less than three months after George Osborne promised to protect policing from austerity measures.
The Independent can reveal that £3m is to be trimmed from the British Transport Police next year, leading to warnings of a risk to security.
The Chancellor said in his Autumn Statement that police forces would be exempt from the spending squeeze and get £900m extra over the next four years. However, the Government has disclosed that the transport police, whose 2,970 officers patrol railways in England, Scotland and Wales, is being allocated £295.1m in 2016-17, down from £298.1m in the current financial year.
This represents a reduction of around 1 per cent – or 2 per cent in real terms. On Friday night, the Department for Transport stressed that any savings would be concentrated on backroom operations and would specifically exclude counterterrorism. It added that the budget for transport police would still be higher than two years earlier.
The cut was detailed in a written Commons answer to the Labour MP Paula Sherriff, who is a former civilian officer with the force.
Accusing ministers of treating the force like "public enemies", Ms Sherriff said: "They won't even be honest about it. The police protect us, but the Chancellor certainly isn't protecting them. The transport police are in the front line, not just against crime but terrorism as well."
UK news in pictures

Show all 50
Manuel Cortes, general secretary of the transport union TSSA, said the Chancellor had demonstrated that he was "uncaring and out-of-touch" by targeting the force budget.
He said that travellers wanted more transport police patrols at stations rather than cuts to staffing.
"Passengers are going about their daily business, in face of the terrorist threats we are told are very real, to keep Britain working," Mr Cortes said.
"Sadly, we know railways have become vulnerable to terrorism, and passengers and rail staff do their best to exercise due caution. It is not too much to expect government to ensure fully serviced and properly staffed policing levels at rail stations and on rail carriages."
A Department for Transport spokesman said: "Maintaining front-line policing and protecting public safety is a priority for the Government. We asked British Transport Police to deliver savings through increased efficiency, which will not impact on operational policing capability and specifically excludes counter-terrorist activities."
Mr Osborne was cheered by Tory MPs in November when he announced that the Government would "protect overall police spending in real terms" over the next four years, which he said was the equivalent of an increase of £900m.
But it emerged shortly afterwards that the transport police, as well as the Ministry of Defence Police, which guards military bases, and the Civil Nuclear Constabulary, which protects nuclear sites and nuclear waste during transportation, were exempt from the ring-fencing.