George Osborne pledges to tackle housing crisis by streamlining planning laws in efforts to build more houses
The Chancellor will announce proposals to override local objections to housebuilding projects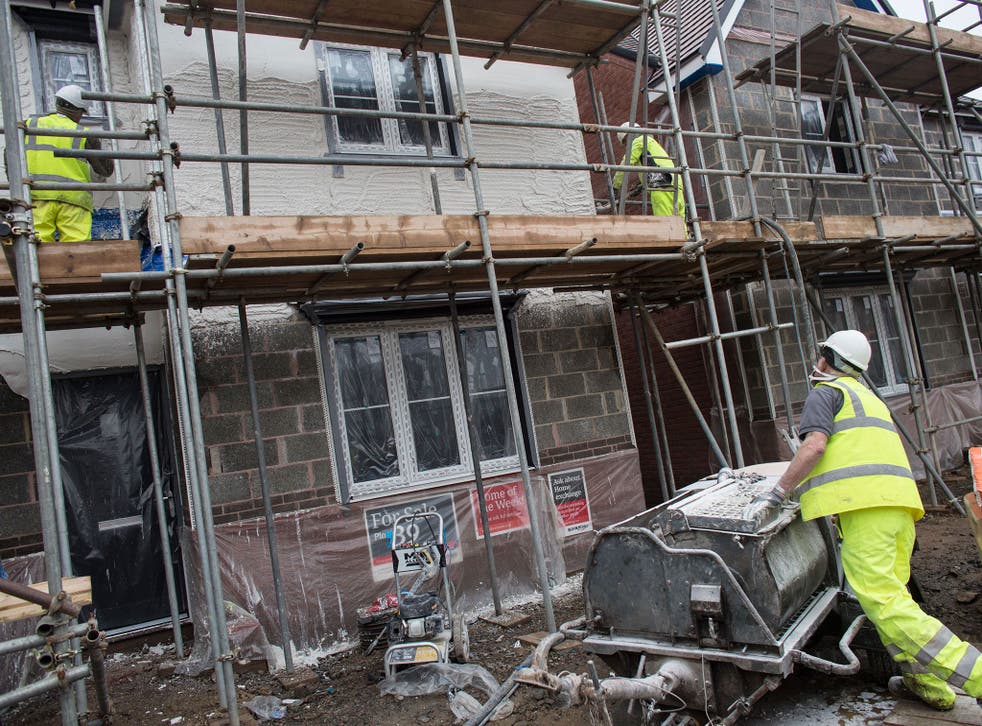 George Osborne will pledge to tackle Britain's housing crisis by taking on "Nimbyism" and streamlining the planning laws so that more homes can be built.
In what Treasury officials describe as the "second half" of his Budget, the Chancellor will announce proposals to override local objections to housebuilding projects. The move could bring him into conflict with some Conservative MPs, councillors and activists and conservation groups such as the National Trust.
Mr Osborne will admit: "Britain has been incapable of building enough homes. The reforms we made to the planning system in the last parliament have started to improve the situation: planning permissions and housing starts are at a seven-year high.
"But we need to go further and I am not prepared to stand by when people who want to get on the housing ladder can't do so. We'll keep on protecting the green belt, but these latest planning reforms are a vital part of a comprehensive plan to confront the challenge of our lifetime and raise productivity and living standards."
The Chancellor and Sajid Javid, the Business Secretary, will unveil a 90-page blueprint to boost Britain's productivity and create a more dynamic economy. It will cover higher education, transport, trade, devolution of power to cities and regions, skills, long-term investment, tax, digital and science.
In Graphics: Budget 2015 analysis

Show all 4
In 2007, the Labour government set a target for 240,000 homes to be built a year by 2016 but it has consistently been missed. In 2012-13, the UK hit a post-war low of 135,500 homes. Last year the figure recovered slightly to 141,000 homes.
Sweeping changes to planning laws will include:
* Automatic planning permission on all suitable brownfield (former industrial) sites, removing unnecessary delays
* Power for the Government to intervene and have local plans drafted when councils fail to produce them and penalties for those that make 50 per cent or fewer planning decisions on time
* Stronger compulsory purchase powers to bring forward more brownfield land, and devolution of planning powers to the Mayors of London and Manchester
* Major infrastructure projects which include housing development to be fast-tracked
* End the need for planning permission for upwards extensions for a limited number of storeys up to the height of the adjoining building in London
* Higher-density development around key commuter hubs.
Ministers believe a confrontation with opponents of new housing is inevitable but are determined to "bite the bullet" early in the five-year parliament. They say that providing enough housing for today's young adults must take priority over local objections.
The document will argue that a more effective land and housing market will promote productivity by enabling the economy to adapt to change – helping people to live and own homes close to where they want to work and firms to locate where they can be most efficient and create jobs.
Describing productivity as "the challenge of our time," Mr Osborne will say: "This will not be achieved overnight and will require a truly national effort by government, business and working people. But with this productivity plan, I believe that we have taken the vital first step towards securing the prosperity and a livelihoods of generations to come. It is my ambition that by 2030, Britain becomes the richest of all major economies."
While employment has risen by 2m since 2010, productivity –economic output per worker per hour – has persistently lagged behind other major economies. Matching the productivity of the United States would increase GDP by 31 per cent, the equivalent of £21,000 a year for every household in the UK. Narrowing the gap a little, so that trend growth is raised by just 0.1 per cent, would mean the UK economy would be £35bn larger in 2030 –about £1,100 extra for every household.
Mr Javid said: "This plan lays the foundations for a stronger future. Every part of government will be involved. Under-supply of housing pushes up house prices in many areas and means millions of people can't live and work where they want to, or even own their own home. We are absolutely determined to see more planning permissions granted and more houses built.'
Lord (Jim) O'Neill, the former chairman of Goldman Sachs who is now Commercial Secretary to the Treasury, said: "Building more houses is central to our plans to improve productivity in the UK, which is why we are today setting out radical measures to shake up the planning system. Productivity is key to improving national living standards and is a challenge that successive Governments have failed to tackle. Our productivity plan will lay the foundations for an ambitious cross-government agenda that will secure the prosperity of the country."
Join our new commenting forum
Join thought-provoking conversations, follow other Independent readers and see their replies