George Osborne's latest plan: ask Britain's savers for money
Treasury to fund infrastructure projects by selling us 'growth bonds'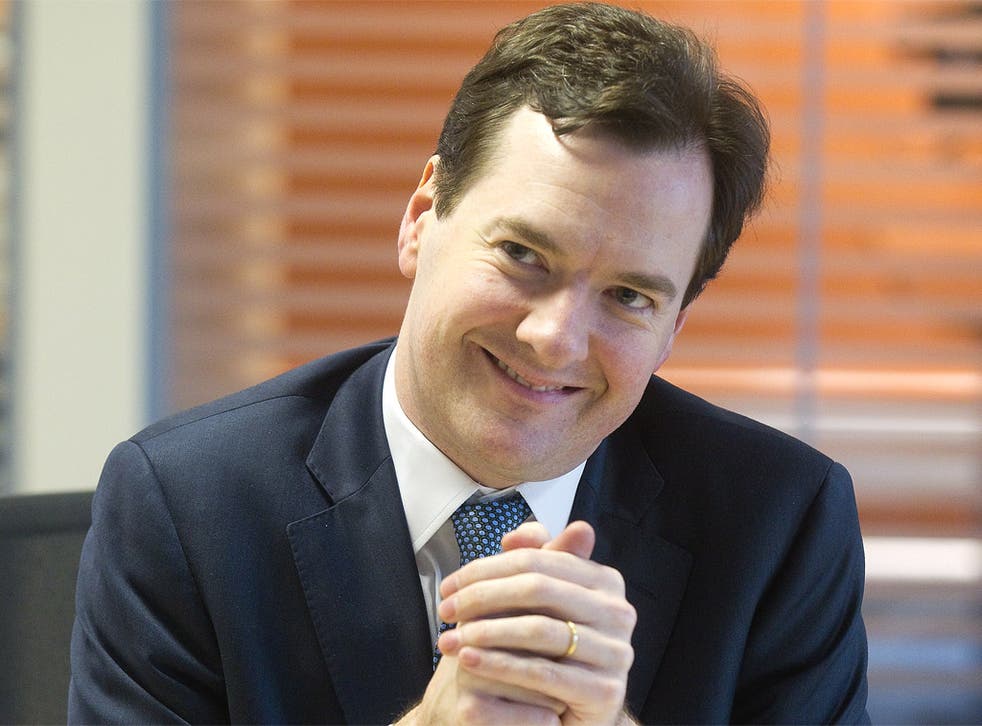 George Osborne is drawing up plans to use Britain's army of small savers to boost the country's growth prospects.
Click HERE to view graphic
The Chancellor has told Treasury officials to find ways to persuade savers to transfer billions of pounds held in bank accounts, building societies and investment funds to new government "growth bonds".
The money would be invested in infrastructure projects such as toll roads, green energy and housebuilding.
Savers could be offered tax breaks, similar to those available in Individual Savings Accounts (ISAs).
Ministers are also looking at how they can use the strength of the Government to underwrite the risk to small investors. They are considering proposals, similar to those recently announced for housebuilders, for the Government to underwrite a given percentage of any potential losses by the projects. This would mean that the Government took the "first" risk with the schemes – losing its money before any investors.
Such a guarantee would reassure the public, while ministers claim that the overall risk liability to the Government would be minimal. Calling on private savings to be used in the national interest would be the first time such a potentially lucrative source of cash has been tapped since the Second World War. Then, savings certificates were issued to help finance the war effort under a scheme which eventually became National Savings and Investments. NS&I, wholly owned by the Government, manages about £98bn in savings, has 9 per cent of the entire UK savings market and accounts for 16 per cent of the national debt. It is understood that one option being investigated by the Treasury is using NS&I as the vehicle for the new bonds.
Projects that could benefit from the idea include extending London Underground's Northern line to Battersea, a new Thames crossing, toll roads alongside some of the busiest sections of motorway, and significant investment in housing stock. Ministers point out that contraction in the building trade led to the double-dip recession.
A senior government source told The Independent: "While a lot of families are struggling and have no disposable income, there are others who are quite cash rich but have nowhere secure to put their money where they can be guaranteed a decent return. Because interest rates are as low as they are, there is the potential to tap into this money and get it invested in infrastructure which will have a dramatic effect on Britain's long-term growth."
The benefits of investing in infrastructure were twofold, the source said. "Not only will it provide a welcome kick-start to the economy at a time when growth is sluggish, but infrastructure improvement will also help Britain's long-term competitiveness and encourage investment from overseas. In that way it is a win-win situation."
Another source emphasised that the scheme was not seen as an alternative to investment from pension funds and overseas sovereign wealth funds but, rather, an addition. "To be fair, the money we can realistically raise from British savers will be far less than the potential from overseas investors or pension funds," the source said. "But it sends a clear signal and allows the public to invest in Britain's future."
Both David Cameron and Nick Clegg have pledged to make huge investments in infrastructure. Mr Clegg has said the Coalition is looking at "massively amplifying the principle of what we did on credit easing" – a reference to the £20bn scheme to use government balances to support lending to small firms.
He said some people were "neurotic" about using state funds to assume additional risks on housing, transport and other projects, and hinted that Treasury officials were hesitant. But he added: "From the top of government, a few weeks ago we decided this was the route we're going to take. That's the instruction we've issued to the Treasury."
Mr Clegg recently held talks in South Korea about securing investment from its pension funds. Meetings are also believed to have been held with Qatar and other Gulf states to drum up backing from their sovereign wealth funds. However, talks between the Treasury and UK pension funds about channelling billions of pounds of private savings into new projects have yet to bear fruit. The National Association of Pension Funds hopes to launch a pooled £2bn infrastructure fund but does not expect it to be up and running until next year. Mr Cameron and Mr Clegg hope to unveil the schemes before Parliament's summer recess. But Treasury sources said the detail was proving more complicated than expected and a final announcement might be made in the autumn. "The worst thing would be for it to unravel after we've announced it," said one.
Join our new commenting forum
Join thought-provoking conversations, follow other Independent readers and see their replies