George Osborne's national living wage is a 'con job', says Tim Farron
 Liberal Democrat leader says the 'fantasy' policy will leave people at least £8,700 worse off by 2020
Charlie Cooper
Whitehall Correspondent
Sunday 08 November 2015 23:16 Comments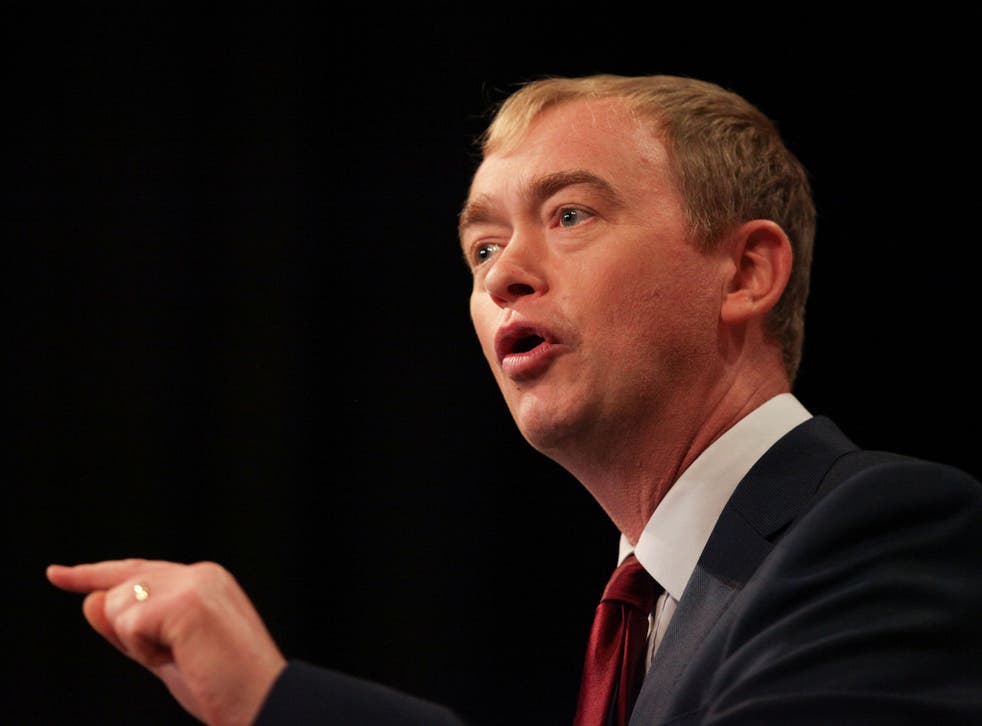 George Osborne's 'national living wage' is a "con job" that will leave people at least £8,700 worse off by 2020 than they would have been under the 'real' living wage, Liberal Democrat leader Tim Farron has claimed.
Mr Farron said that research carried out by his party meant the living wage, as defined by the Government, was "utter fantasy".
The Government's new national minimum wage of £7.20 an hour from April 2016 is a key plank of their "high wage, low welfare" economic policy. It has been used to justify controversial cuts to tax credits that could slash £1,300 from three million household budgets.
However, the Living Wage Foundation considers the living wage to be £8.25 an hour outside London, and £9.40 in London. While the Government's living wage is set to rise to £9 an hour by 2020, over five years, recipients will have pocketed £8,400 less under their proposals, the Lib Dems said.
Mr Farron told The Independent: "This analysis shows how the Chancellor's Living Wage is an utter fantasy and is nowhere near what a real Living Wage would look like. It is simply a con-job designed to provide cover for cuts to tax credits that will leave people far worse off.
"Tory Ministers would struggle to raise a family on this but expect others to do so."
Mr Osborne is looking for ways to save £4bn from elsewhere in the budget mitigate the impact of the tax credit cuts, amid a growing threat of rebellion among Conservative MPs.
Treasury officials are thought to be considering cuts to Universal Credit, but have faced strong resistance from Work and Pensions Secretary Iain Duncan Smith, who is concerned that adjustments to the way the benefit is withdrawn as people earn more from paid employment, could be a disincentive to seek work.
The Government has argued that people who will lose out from tax credit cuts could benefit from the living wage, increased tax-free income, and a doubling of the free childcare allowance for parents.
However, their tax credit proposals were blocked by the House of Lords and are opposed by a large number of Tory backbenchers. Mr Osborne has said he will set out any changes to the plan in his spending review on 25 November.
Register for free to continue reading
Registration is a free and easy way to support our truly independent journalism
By registering, you will also enjoy limited access to Premium articles, exclusive newsletters, commenting, and virtual events with our leading journalists
Already have an account? sign in
Join our new commenting forum
Join thought-provoking conversations, follow other Independent readers and see their replies