George Osborne's welfare war: Work for your benefits - or attend jobcentre daily
Only other option is training, says Chancellor as he reveals 'no something for nothing' plan
Oliver Wright
Monday 30 September 2013 18:39 Comments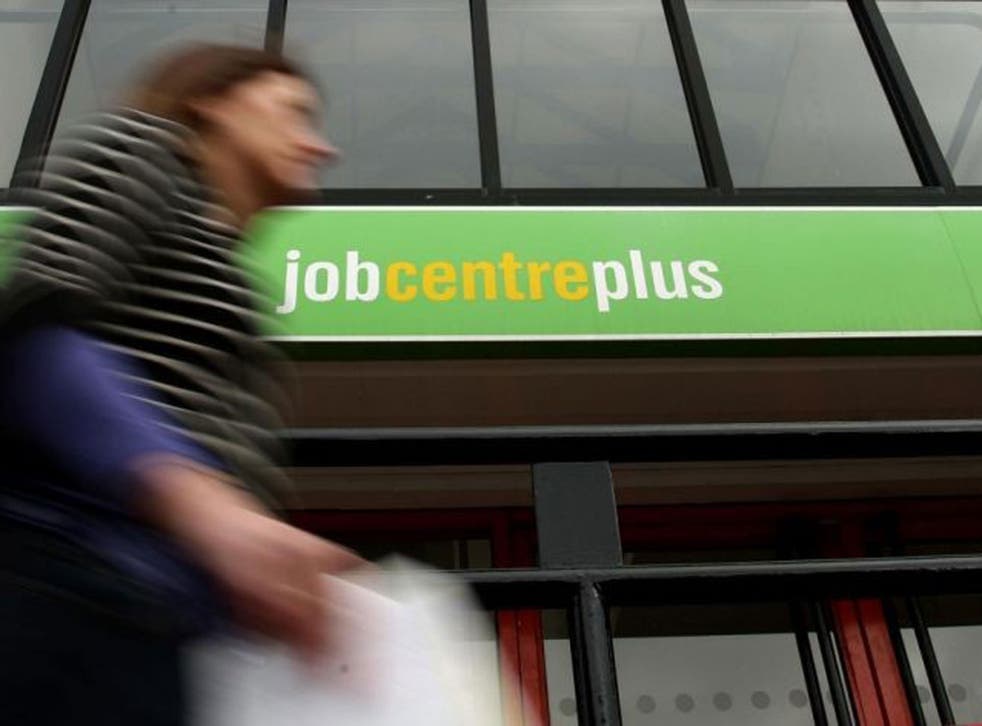 Anyone who has been unemployed for three years will have "no option of doing nothing", George Osborne said today, as it outlined plans to make the long-term jobless work, train or attend a jobcentre every day in return for their benefits.
In his speech to the Conservative Party conference in Manchester, the Chancellor unveiled the full requirements of a £300m-a-year Help to Work programme starting next April.
It will impose the most stringent conditions ever on the long-term unemployed with Mr Osborne pledging to end the option of "signing on as usual".
"We're saying there's no option of doing nothing for your benefits," he told ITV's Daybreak programme.
"No something for nothing anymore. People are going to have to do things to get their dole and that is going to help them into work. This is all activity that is actually going to help them get ready for the world of work."
Under the plans 200,000 people a year who have claimed jobseeker's allowance for three years will lose benefits unless they take up one of three options after two years on the Work Programme:
* Thirty hours a week for six months of community work such as making meals for the elderly, cleaning up litter and graffiti or charity work, plus 10 hours of "job search activity".
* Daily attendance at a jobcentre to search for work instead of a brief interview once a fortnight.
* A mandatory intensive regime for claimants with underlying problems such as mental health, drug addiction or illiteracy.
People who refuse to take part will lose four weeks' worth of benefit for their first breach of the rules and three months' worth for a second offence.
Although the benefit sanctions will be controversial, the Tories regard the "work for dole" scheme as an example of "tough love" and insist their aim is to help the jobless back into work. They believe there is strong public support for their welfare reforms, particularly for the £26,000-a-year cap on the amount one family can claim in benefits.
Mr Osborne said the move was part of a creating a culture where people were "ready to work".
"Of course we want more jobs. But in order to make sure people are ready for those jobs, they've got to have the right skills, they've got to have the right work talents and work attitudes, and this programme of help is going to deliver that - it's going to create a culture where people are ready for work."
But the shadow Treasury Secretary, Rachel Reeves, said last night: "It's taken three wasted years of rising long-term unemployment and a failed Work Programme to come up with this new scheme. But this policy is not as ambitious as Labour's compulsory jobs guarantee, which would ensure there is a paid job for every young person out of work for over 12 months, and for every adult unemployed for more than two years.
"With Labour's plans, we would work with employers to ensure there are jobs for young people and the long-term unemployed - which they would have to take up or lose benefits. Under the Tory scheme, people would still be allowed to languish on the dole for years on end without having a proper job."
Neal Lawson, who chairs the left-leaning pressure group Compass, said the long-term unemployed "need deep long-term help to get them working". "Short-term gimmicks to light up the Tory conference will cost the taxpayer more and further stigmatise the most vulnerable in our society," he added.
A Liberal Democrat spokesman declined to comment on whether the party would support or oppose Mr Osborne's move.
But the Chancellor will tell the conference: "For the first time, all long-term unemployed people who are capable of work will be required to do something in return for their benefits to help them find work. No one will be ignored or left without help. But no one will get something for nothing. Because a fair welfare system is fair to those who need it and fair to those who pay for it too."
He is expected to say that when Labour left office in 2010, five million people were on out-of-work benefits. "What a waste of life and talent. A generation of people recycled through the jobcentres, collecting their dole cheques year in year out, and no one seemed to notice."
In a wide-ranging speech, the Chancellor described himself as an "optimist" about the global economy and say Britain's recovery will last - but also stressed: "It won't happen by itself - many risks remain. We have to deal with our debts and see our plan through."
In an admission that millions of families are feeling what Labour has dubbed the "living standards crisis", Mr Osborne promised that people will eventually feel better off but conceded: "Family finances will not be transformed overnight." After some Tories dismissed Labour's cost-of-living measures as "gimmicks", Mr Osborne's speech hailed his "economic plan for hard-working people" as "the only plan for living standards". He argued: "If you don't have a credible economic plan, you simply don't have a living standards plan."
H hinted that, after tackling the deficit, the Tories would offer tax cuts rather than measures like Labour's 20-month freeze on energy prices.
The Chancellor also presented the Conservatives as the party which can "get the fundamentals right" to ensure prosperity - things such as economic stability; safe banks; excellent schools; competitive taxes; boosting science and sound money.
He told his party: "There's no feeling at this conference of a victory won. We know it's not over until we've fixed the addiction to debt that got this country into this mess in the first place."
The Treasury will issue statistics this week showing that the richest are contributing more in income tax than they did in any year during the previous government. Mr Osborne will revive his claim that "those with the broadest shoulders" are bearing the biggest burden of tackling the deficit despite the decision to reduce the top rate of tax from 50p to 45p in the pound on incomes above £150,000 a year.
Joseph Rowntree Foundation chief executive Julia Unwin said: "We don't know enough about the long-term impact of conditionality and sanctions in the welfare system.
"There is a risk, though, that those threatened with destitution will make poor decisions in terms of the jobs they take.
"Stricter conditions may even lead to some people dropping out of the system entirely."
Gillian Guy, chief executive of Citizens Advice, warned against using the welfare system "to punish the long-term unemployed for circumstances which are outside their control."
She said: "Caring responsibilities or sky-high transport costs will make it very difficult for many people to attend community work or Jobcentres in person every day.
"It's vital that the Government provides proper support for those who face extra barriers to work, such as mental illness or mobility problems, and understands that these conditions will sometimes make participation in this scheme impossible.
"We are already receiving reports from bureaux that benefit sanctions are fuelling a rise in food bank referrals. Helping the unemployed back into work should be a cornerstone of the benefits system, but the Government must remember that without this lifeline, many will be pitched into dire financial straits."
Register for free to continue reading
Registration is a free and easy way to support our truly independent journalism
By registering, you will also enjoy limited access to Premium articles, exclusive newsletters, commenting, and virtual events with our leading journalists
Already have an account? sign in
Join our new commenting forum
Join thought-provoking conversations, follow other Independent readers and see their replies