George Osborne told his lending scheme boosts banks - not the economy
Fears that Britain is flatlining as forecast predicts zero growth in 2012 and 2 per cent next year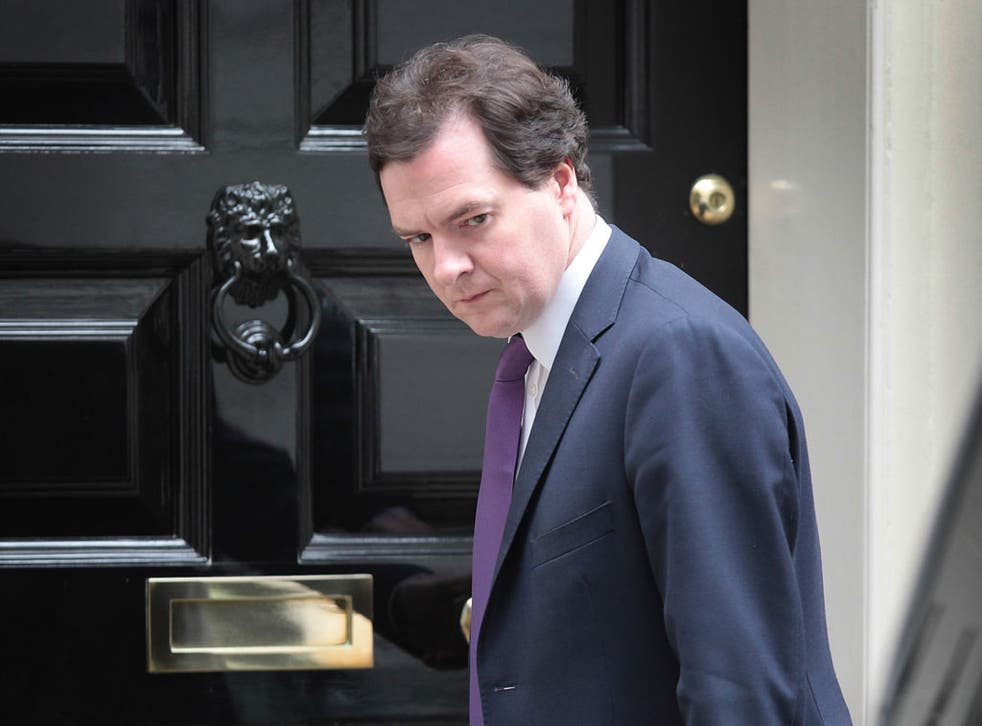 Four years after the global financial crisis, the British economy remains flat on its back, the Bank of England confirmed yesterday. The Bank also warned that George Osborne's new scheme to kickstart lending to credit-starved households and businesses might end up boosting bank profits rather than helping the economy.
The Bank slashed its 2012 official growth forecast, saying the economy will experience zero growth over the year. As recently as May, the Bank had expected the UK economy, which is in the grip of a double-dip recession, to grow by 0.8 per cent.
It also downgraded its medium-term forecast, saying that the economy will be growing at 2 per cent in two years' time, down from the 2.7 per cent it forecast in May. The British economy is not now expected by the Bank to recover the economic ground lost in the 2008-09 recession until 2014.
The new forecast brings the Bank into line with the consensus of City economists and leaves the Office for Budget Responsibility (OBR) – the Chancellor's official forecaster –isolated. In March, the OBR estimated the economy would expand by 0.8 per cent in 2012, rising to 2 per cent in 2013 and 2.7 per cent in 2014. The OBR is widely expected to downgrade its own growth forecasts in November, which would prompt the watchdog to increase estimates of how much the Government will need to borrow. This would throw the Chancellor's deficit reduction strategy off course once again and heap further pressure on Mr Osborne to adopt a fiscal "Plan B".
"With growth forecasts slashed yet again, not just this year but in future years too, it is clear that we cannot go on with the same failing plan from this Government," said Labour's Rachel Reeves.
Mr Osborne described the state of the economy yesterday as "disappointing" but said that he would give "110 per cent attention and effort and energy" to getting it moving.
But in a further blow to the Chancellor, the Bank's Inflation Report admitted that the £80bn "Funding for Lending" scheme, unveiled last month, could end up boosting banks' profits rather than channelling credit to hard-pressed businesses.
The report said: "It is possible that some banks raising funding through the Scheme will take the opportunity to boost profits and capital rather than lowering lending rates."
The Bank's Governor, Sir Mervyn King, blamed the sharp downgrade in its growth forecasts on the eurozone crisis. The Bank also downgraded its inflation outlook, saying the 2 per cent target should be hit by the end of the year.
There were further signs of economic crisis on the Continent, where the French central bank predicted that the French economy will return to recession this year.
Register for free to continue reading
Registration is a free and easy way to support our truly independent journalism
By registering, you will also enjoy limited access to Premium articles, exclusive newsletters, commenting, and virtual events with our leading journalists
Already have an account? sign in
Join our new commenting forum
Join thought-provoking conversations, follow other Independent readers and see their replies