George Osborne under fire as Tory MPs target charity tax U-turn
Treasury admits ministers are preparing to lift controversial plans to place cap on donations scrap controversial plans to put cap on donations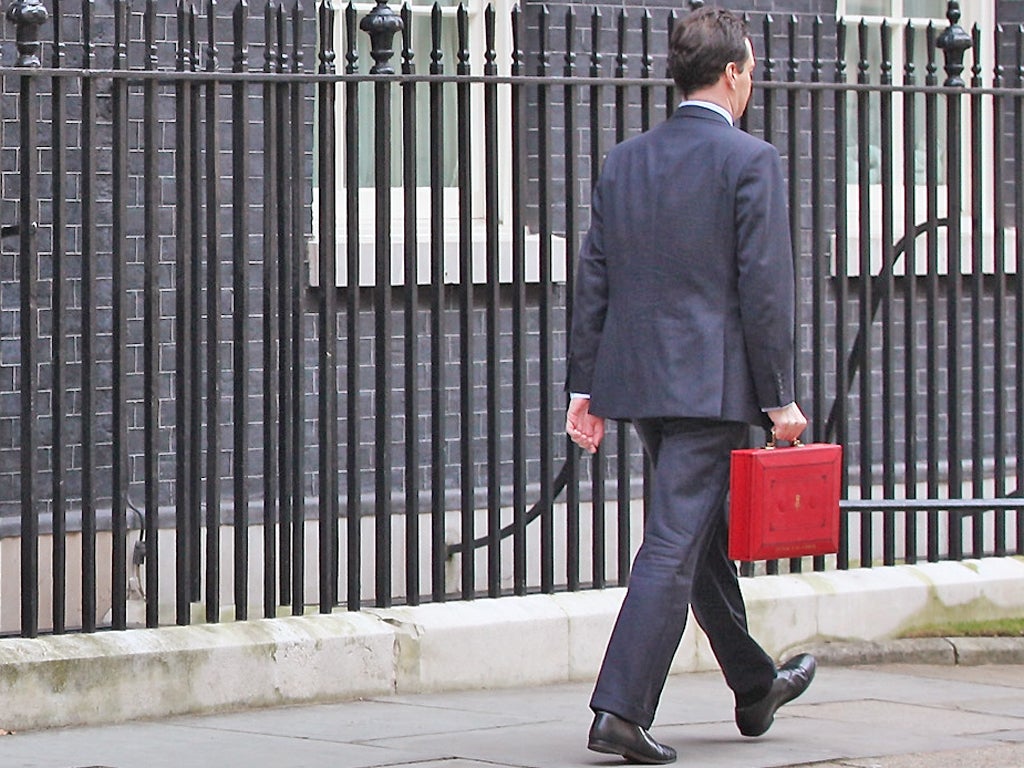 George Osborne is preparing for a climb-down on his "charity tax" proposals amid claims from Labour that his March Budget has descended into "a total and utter shambles".
Click HERE to view graphic
Tory MPs, emboldened by U-turns over Budget moves to impose VAT on pasties and static caravans, stepped up calls yesterday for the Chancellor to scrap plans to limit tax relief on large charity donations to £50,000 a year from next April.
Critics of the planned cap on donations to good causes have warned that the moves will deter philanthropic giving and drive charities to the wall, undermining David Cameron's repeated exhortations to create a "big society".
Treasury sources confirmed that ministers were considering raising the proposed cap above £50,000 and allowing the tax relief to be rolled over between years. They are also examining whether the proposed rules can be redrawn to protect legitimate UK charities by specifically outlawing donations to bogus foreign charities.
The senior Tory MP David Ruffley, a member of the Commons Treasury Select Committee, said ministers were "already preparing the ground" for a rethink of the proposals.
He predicted the concessions could be announced in Mr Osborne's Autumn Statement, which is expected in November. "I think the political management here really does demand that there is some lessening of the hit to charities that his cap involves," he said.
Mr Ruffley told The Independent: "There are plenty of ways of ensuring mainstream charities continue to get the benefit of full relief."
He suggested ministers could "lift the cap or bear down on abuse by those trusts which don't provide tangible benefits for good causes in the UK."
Zac Goldsmith, the MP for Richmond Park, said: "The policy needs to be fundamentally rethought, and I'm sure it will be." He added: "The current proposal looks less like an attempt to prevent dodgy charities, and more like a tax grab. Without a doubt, it will massively depress giving in this country just at a time when it has never been more important."
Chris White, the MP for Warwick and Leamington, said: "This policy needs to be reviewed – we need to think again and I would hope the Chancellor does that. One of things we should be doing is encouraging a culture change for philanthropists to support charities with big donations." The expected concessions are unlikely to satisfy major charities which are pressing for the cap to be abandoned altogether – a move that would cost the Treasury an estimated £50m-£100m. They say they have made little progress so far in persuading the Government to abandon, rather than modify, its plans. John Low, the chief executive of the Charities Aid Foundation, said: "The Government has shown it is prepared to listen on issues like the pasty tax and the caravan tax.
"Now is the time for them to listen to charities, donors and their own supporters to do the right thing and exempt charitable donations from the damaging tax cap."
Mr Osborne has now completed three U-turns on Budget proposals. Two weeks ago he was forced to promise £30m to the Church of England in compensation for adding VAT for alterations to listing buildings.
The Chancellor was accused of waiting until the Commons was in recess until announcing two more retreats in the face of widespread opposition on Coalition benches.
The retreat on hot food means that 20 per cent VAT will now be charged only on cooked pies and pasties that are kept hot, but not those that are still warm after coming from the oven. Under the original Budget plans, VAT would have been levied on savouries until they had cooled to an "ambient" temperature.
The Treasury also backtracked on plans to impose 20 per cent VAT on static holiday homes following pressure from caravan manufacturers and will instead charge 5 per cent from April 2013 rather than October.
Join our commenting forum
Join thought-provoking conversations, follow other Independent readers and see their replies