Germany will take UK to The Hague if it refuses to pay its £50bn Brexit 'divorce bill', warns finance department
'Great Britain pays for its share just like the other member states', vows leaked document prepared for Germany's finance minister
Rob Merrick
Deputy Political Editor
Tuesday 28 March 2017 10:52 Comments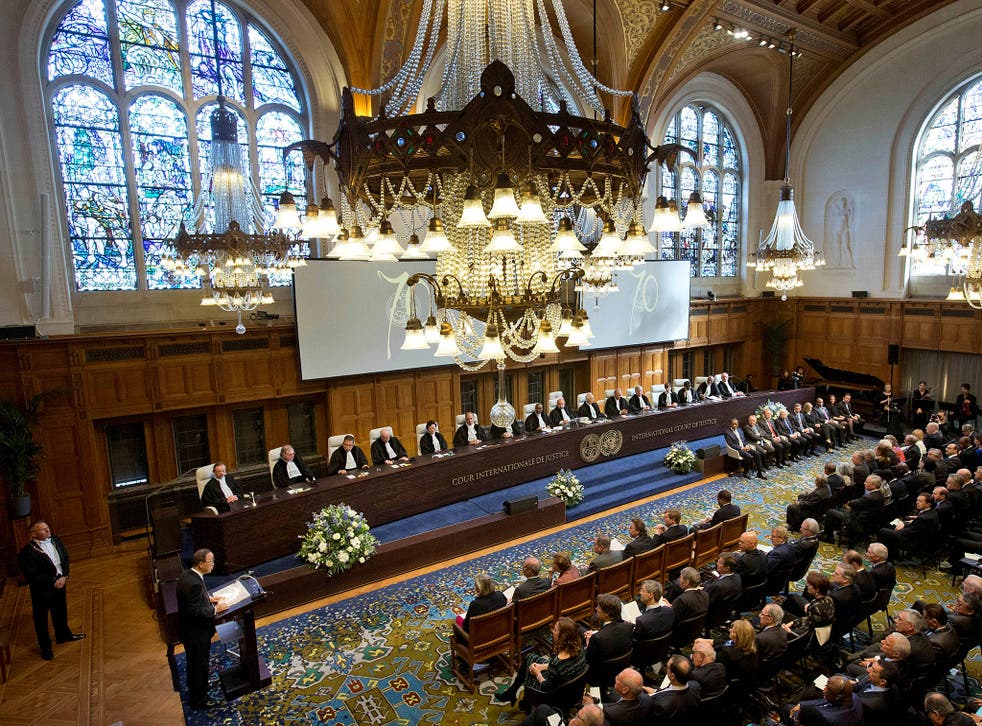 Germany has warned it will take Britain to the International Court of Justice if it refuses to pay its £50bn Brexit 'divorce bill'.
A second threat to launch a legal battle at The Hague was revealed in a leaked strategy document prepared for Wolfgang Schäuble, Germany's finance minister.
Mr Schäuble's department is convinced that Britain is "not only politically but also legally obliged to pay its debts", The Times reported.
"Great Britain pays for its share just like the other member states," the paper says – insisting that must happen at the start of the Brexit negotiations.
Britain is bound by the Vienna Convention on the Law of Treaties, signed in 1970, which governs what happens when states terminate treaty commitments, it said – with any disputes heard at The Hague.
Earlier this month, a Dutch newspaper revealed a draft EU plan to go to the International Court if Britain tries to walk away without meeting its huge historic and future liabilities.
"In that case it is: see you in The Hague!" it quoted an EU official – in response to suggestions that Britain will try to avoid any exit bill.
Theresa May has threatened to leave with "no deal" if necessary, with Government lawyers arguing Britain could then avoid paying out.
But a lengthy battle at the International Court would hold up attempts to reach a new trade agreement with the EU, if it insists on settling the controversy over money owed first.
Last night, Brexit Secretary David Davis toughened the Government's stance, suggesting Britain had a right to walk away without paying a penny.
"I don't know about £50bn, I've seen £40bn, £50bn, £60bn, I've seen no explanation for any of them," Mr Davis told BBC's Question Time programme.
"We'll of course meet our international obligations but we expect also our rights to be respected too. I don't think we're going to be seeing that sort of money change hands.
"That is nothing like what we're talking about here - indeed the House of Lords committee on this subject reckoned that that was zero only a few weeks ago."
A Government spokesman quoted by The Times dismissed threats of a legal challenge to force Britain to pay a Brexit divorce bill.
"We have also been very clear that when we leave the European Union, decisions over where UK taxpayers' money is spent will be made inside the UK," he said.
The paper drawn up for Mr Schäuble also says Britain must make a "financial contribution" if it wishes to retain access to the EU single market.
It reveals that Germany fears a "hard Brexit" could trigger a financial crash, with the country's financial regulator working on ways to offer a transitional arrangement to Britain as a solution.
The document is sceptical that the EU and the UK can agree a new trade deal in the two-year timetable that starts with the triggering of Article 50 tomorrow.
Register for free to continue reading
Registration is a free and easy way to support our truly independent journalism
By registering, you will also enjoy limited access to Premium articles, exclusive newsletters, commenting, and virtual events with our leading journalists
Already have an account? sign in
Join our new commenting forum
Join thought-provoking conversations, follow other Independent readers and see their replies