Government failing to reach immigration cut target, admits Home Secretary Theresa May
David Cameron pledged that a cut in immigration numbers by the next election
Nigel Morris
Sunday 23 November 2014 13:20 Comments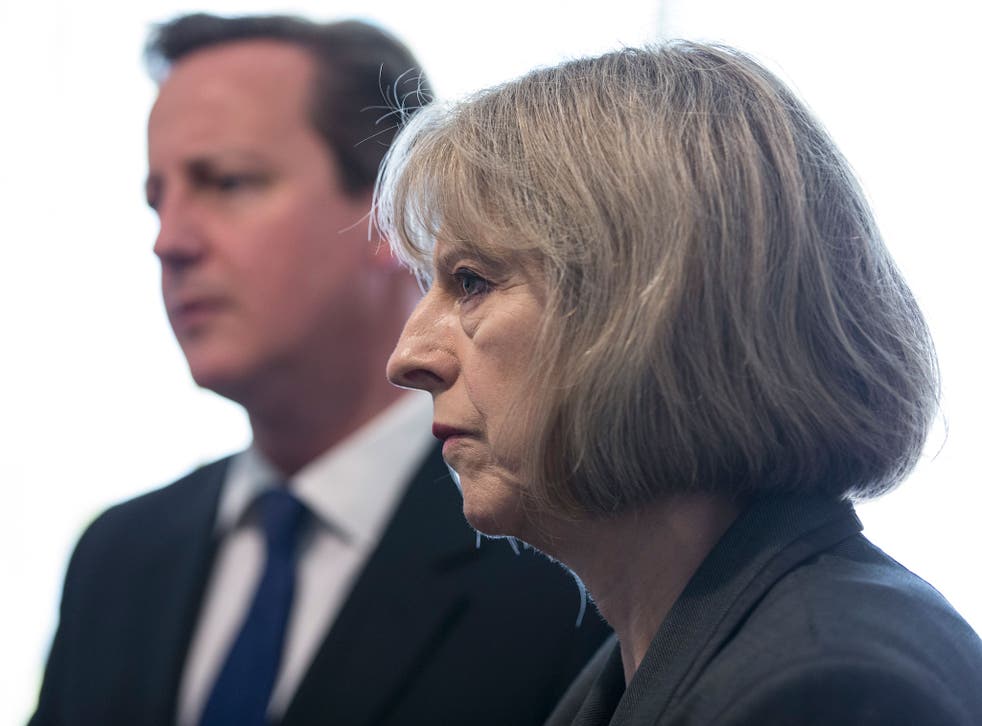 Theresa May today acknowledged the Government is heading for failure over David Cameron's promise to achieve deep cuts in overall immigration levels.
Before the last election, Mr Cameron pledged that he would have overseen a reduction in the net annual migration rate from hundreds of thousands to tens of thousands by the next time the country voted.
The latest statistics showed net migration jumped to 243,000 in the year to March, a rise of 68,000, and fresh statistics this week are likely to reveal a similar figure.
10 things immigration has done for Britain

Show all 10
Mr Cameron and Ms May have refused to abandon the target, but the Home Secretary today prepared the ground for an admission of failure, which she blamed on the government's powerless to reduce high levels of migration from within the European Union.
She told BBC1's Andrew Marr Show: "It is of course unlikely that we are going to reach the tens of thousands by the end of the parliament. Why is that? It is because we have seen increasing numbers of people coming from across Europe, partly because our economy is doing better than other economies across Europe. We have been doing what we can in relation to EU migration but there is more to be done."
Her comments came ahead of a major speech by the Prime Minister setting out his plans to curb levels of migration from within the EU, as well as further restrict EU nationals' right to receive benefits.
Yvette Cooper, the shadow Home Secretary, said: "Theresa May has finally admitted her net migration target is in tatters yet she still won't take responsibility for it.
"The Prime Minister promised 'no ifs no buts' to reduce immigration to the tens of thousands, and Theresa May has spent four years claiming she was on track.
"Net migration is now more than twice her target and rising - and she has finally been forced to admit her target is 'unlikely'. Continually making and breaking grand promises on immigration is only undermining confidence in the entire system."
Register for free to continue reading
Registration is a free and easy way to support our truly independent journalism
By registering, you will also enjoy limited access to Premium articles, exclusive newsletters, commenting, and virtual events with our leading journalists
Already have an account? sign in
Join our new commenting forum
Join thought-provoking conversations, follow other Independent readers and see their replies