Government 'hid' report revealing full impact of cuts to Sure Start children's centres
Exclusive: Study highlighting how centres could suffer among more than 400 statements slipped out just before Christmas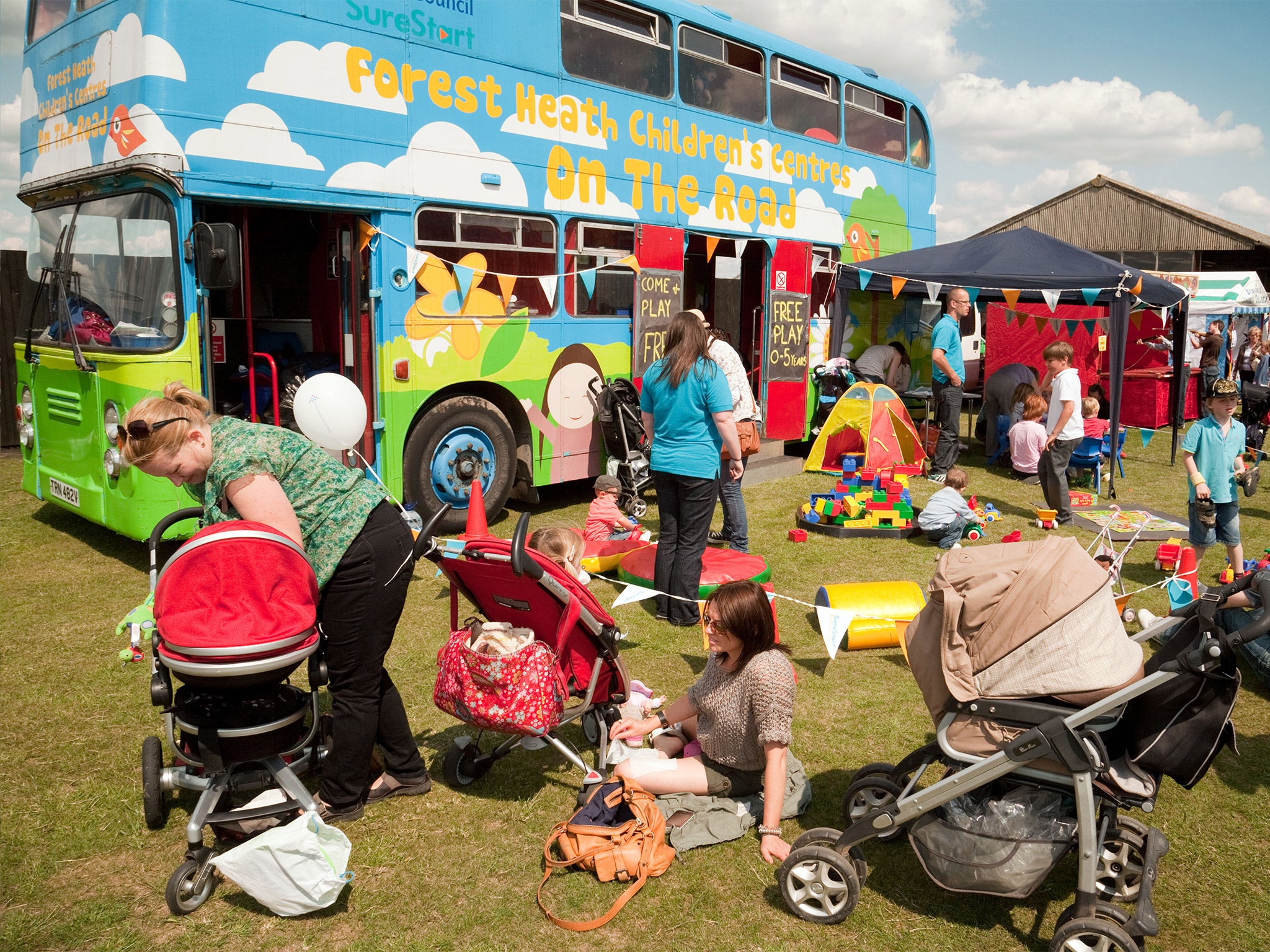 A damning report which revealed the full extent of the harm done by funding cuts to children's centres was among more than 400 statements, documents and reports quietly released by the Government just before Christmas.
A six-year study by Oxford University researchers highlighted how children's centres – known as Sure Start – were making a difference in some of the poorest areas of the country, but have suffered acutely from cuts or restructuring.
The final report was agreed in August, but the Department for Education (DfE), which commissioned it, held back publication for months before quietly slipping it out on 17 December, along with hundreds of other statements, documents and reports.
The DfE indicated that the delay was caused by the large volume of work associated with the Chancellor's Autumn Statement.
The study is the most detailed ever conducted into the impact of children's centres on the families who use them. The researchers examined 117 children's centres in 2011 and 2013 – many of which may have been hit by further cuts since – and analysed interviews with more than 2,600 parents who used them, in order to calculate the impact the centres were having on families using different types of service.
The report identified various benefits for mothers and families who regularly attended children's centres in poorer areas: improved mental health for mothers, better relations between parents and children, a less chaotic home life and enhanced home learning environments. In all cases, the impact was greater in centres with improved funding than in those with budget cuts.
Parents who did not engage with children's centres showed the fewest positive outcomes.
Children's centres were successful in improving parents' confidence and children's social skills, particularly among the very poorest families.
Professor Pam Sammons, who led the research, told The Independent: "It's sad that as findings emerge of the way in which children's centres can have positive effects to help ameliorate some of the impact of social disadvantage, the services are being cut across the country."
Children's centres, which were introduced under the last Labour government's Sure Start programme, are among the highest-profile victims of austerity measures. They provide a range of services for parents and young children, such as Stay and Play sessions and baby massage classes, but are funded by hard-hit councils that have borne the brunt of funding cuts since 2010.
The shadow Education Secretary, Lucy Powell, said: "We've had nothing but broken promises from this Government on Sure Start. There are now 763 fewer centres since 2010 and services are withering on the vine in many areas, so it's no wonder that ministers hid this report by releasing it with so many others just before Christmas."
A DfE spokesperson said: "We want to see strong children's centres across the country, offering a wide range of local, flexible services, tackling disadvantage, and helping all children fulfil their potential. That is why we invested more than £2bn in early intervention last year."
Join our commenting forum
Join thought-provoking conversations, follow other Independent readers and see their replies