Government promise of 'rehabilitation revolution' for criminals not yet delivered, claims new report
Responding to the report, the Lib Dems said: 'Our prisons are dilapidated, squalid, understaffed and overcrowded' 
Ashley Cowburn
Political Correspondent
Friday 23 September 2016 00:01 Comments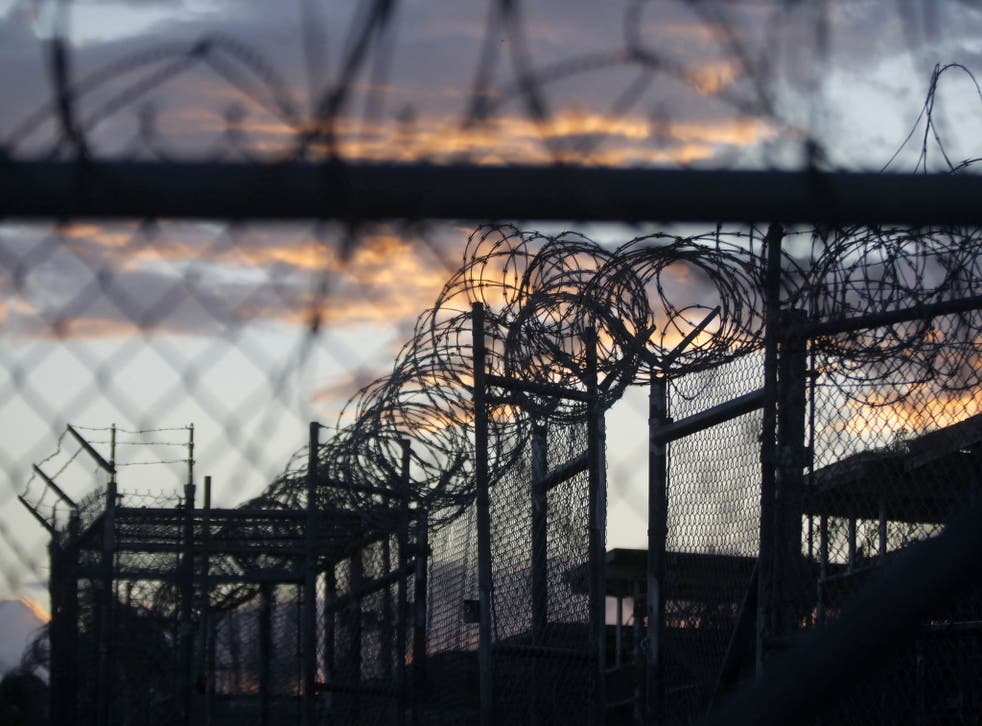 The Government's promise of a "revolution" in the rehabilitation of criminals has yet to be delivered, a new Commons report has concluded.
The Ministry of Justice (MoJ) is now more than two years into reforms of probation services which were intended to drive down re-offending – but they are far from complete, MPs added.
Meg Hillier, a Labour MP who chairs the the Public Accounts Select Committee that produced the report, said there was a "real danger" the MoJ had "bitten off more than it can chew".
Ms Hillier added: "It set out with some fervour a programme of reforms not just to rehabilitation but also to the courts and prison systems. Ambition is one thing but, as our committee continues to document across government, delivering positive results for taxpayers and society in general is quite another.
"Revolution is a potent word the Government may regret using to describe its reforms to rehabilitation. After two years these are far from complete and there remain serious risks to achieving the performance levels expected by the end of 2017."
The committee's report said: "The MoJ has yet to bring about the 'rehabilitation revolution' it promised and must do so at the same time as implementing other far-reaching new reforms, all with increasingly constrained resources."
One key change introduced as part of the shake-up was the extension of supervision after release to offenders sentenced for less than a year. The committee said it was unclear whether this is "having the desired impact", adding: "Nearly 60 per cent of people who receive short prison sentences of less than 12 months reoffend within a year."
UK news in pictures

Show all 50
Justice minister, Sam Gyimah, said: "We are carrying out a comprehensive review of the probation service to improve outcomes for offenders and communities.
"Public protection is our top priority and we will not hesitate to take the necessary action to make sure our vital reforms are being delivered to reduce reoffending, cut crime and prevent future victims."
Official figures show that from October 2013 to September 2014, around 496,000 adult and juvenile offenders were cautioned, received a non-custodial conviction at court or released from custody. Around 128,000 – or one in four – of these offenders committed a new offence within a year.
Last year, the former Justice Secretary Michael Gove branded the failure to reduce reoffending rates as "horrifying".
Commenting on the new report, the Liberal Democrat's justice spokesperson Jonathan Marks QC, said: "With no Liberal Democrats in the MoJ driving forward reform and making cutting the cost of reoffending a priority we have seen progress grind to a halt.
"Approximately 60 per cent of those serving sentences of less than 12 months go on to reoffend within a year of release. This is a massive waste of public money, disastrous for the public and not working well enough for those stuck in the cycle of reoffending.
"It is outrageous that the Government has taken no steps to reduce the prison population. The evidence is clear – short sentences do not work and probably do more harm than good. That is why the Liberal Democrats want to see the introduction of a presumption against sentences of less than 12 months in favour of robust community sentences and greater use of tagging. The public should see justice being done and not taxpayers' money being wasted.
"Our prisons are dilapidated, squalid, understaffed and overcrowded. There is not enough education and appalling violence. It is no wonder that many are academies of crime."
Register for free to continue reading
Registration is a free and easy way to support our truly independent journalism
By registering, you will also enjoy limited access to Premium articles, exclusive newsletters, commenting, and virtual events with our leading journalists
Already have an account? sign in
Join our new commenting forum
Join thought-provoking conversations, follow other Independent readers and see their replies