Government's 'Go home' vans backed by Immigration Minister Mark Harper
Mark Harper: 'If it's successful we'll look at rolling it out'
James Legge
Friday 18 October 2013 13:54 Comments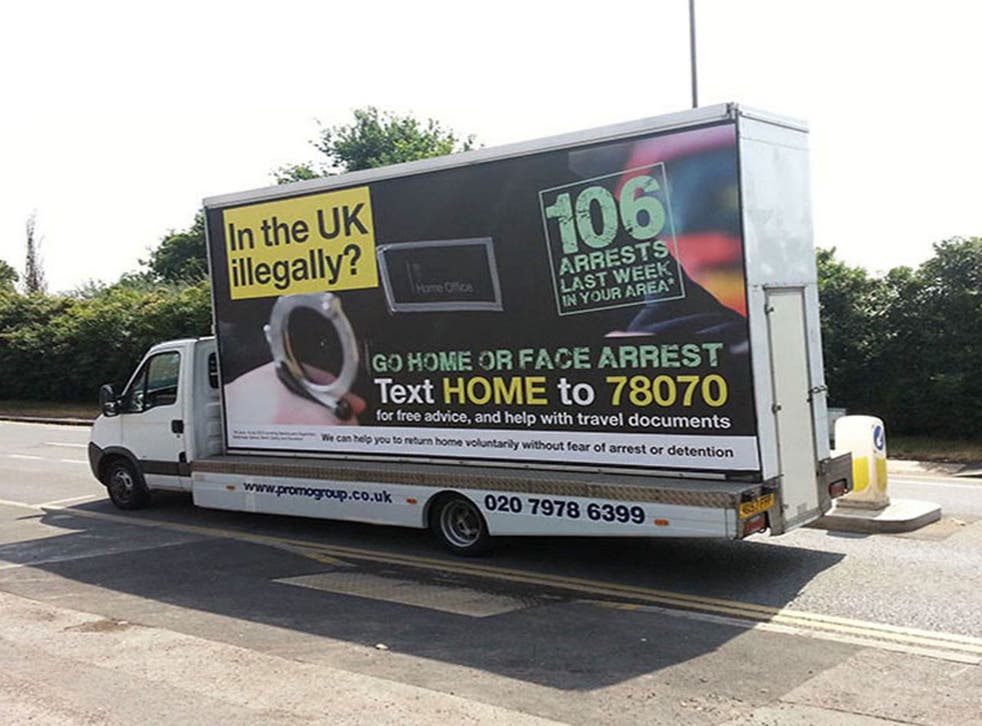 The Government's controversial "Go home" advertising campaign against illegal immigrants may get a nationwide roll-out, according to the Immigration Minister - despite its poster being banned.
The controversial billboards were dragged behind lorries around six London boroughs, and faced harsh criticism from politicians of all parties. And earlier this month, the poster in question was banned by the Advertising Standards Agency for using misleading figures.
But Mark Harper yesterday affirmed his backing of the campaign, telling BBC Question Time: "I don't see any problem with saying to people who have no right to be in the United Kingdom they can't be here anymore.
"If it's successful we'll look at rolling it out, if it's not successful, we won't."
In July, when the campaign took place, Diane Abbott, a Labour MP whose north London constituency was one of the target areas, told The Guardian: "It is not so much dog-whistle politics as an entire brass band. It is akin to scrawling 'Paki go home' on the side of buildings.
"I don't believe this policy is going to achieve anything besides stoking fear and resentment."
The Business Secretary, Vince Cable, said it was "stupid and offensive," and even Ukip leader Nigel Farage spoke out, calling the signs "nasty" and "unpleasant".
However a YouGov poll showed 47 per cent of the public approved of the scheme.
After an investigation, the Advertising Standards Agency cleared the campaign of being offensive, despite drawing 224 complaints.
Register for free to continue reading
Registration is a free and easy way to support our truly independent journalism
By registering, you will also enjoy limited access to Premium articles, exclusive newsletters, commenting, and virtual events with our leading journalists
Already have an account? sign in
Join our new commenting forum
Join thought-provoking conversations, follow other Independent readers and see their replies