Grant Shapps and Conservative peer face questioning over relationship with election aide accused of bullying
Sources say Mr Shapps was instrumental in promoting Mark Clarke, who faces accusations of bullying and blackmail
Oliver Wright
Political Editor
Friday 20 November 2015 20:02 Comments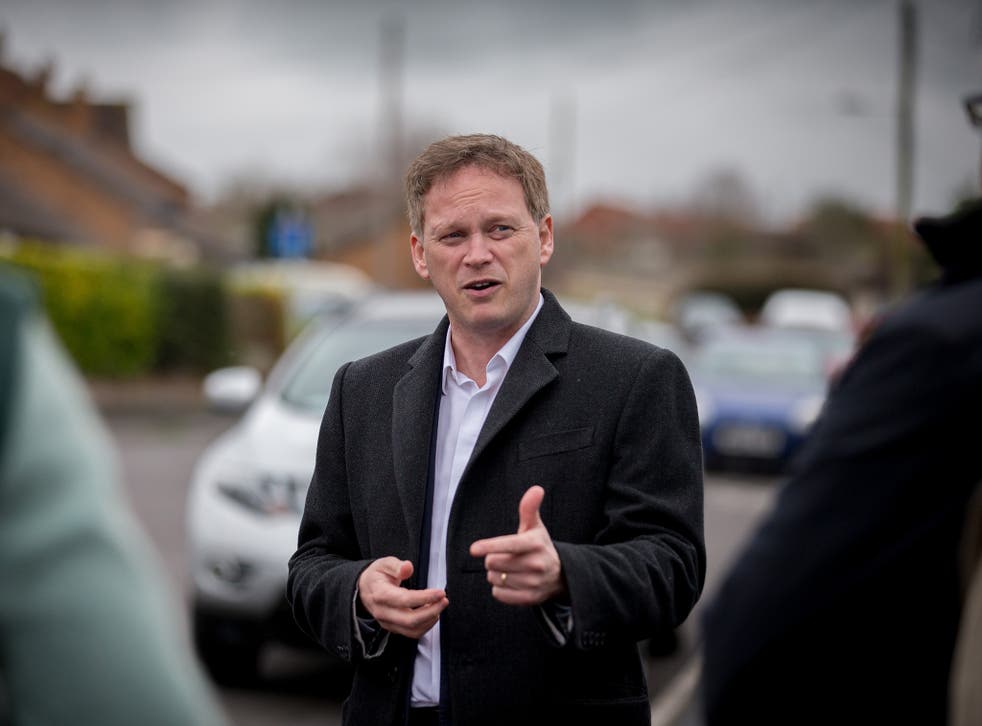 The former Conservative chairman Grant Shapps and a recently ennobled peer are expected to be formally questioned by an internal party inquiry over their relationship with a senior election aide who faces accusations of bullying and blackmail.
Senior Tory sources said Mr Shapps had been instrumental in promoting Mark Clarke to the heart of Conservative election machine despite Mr Clarke having been removed from the party's approved candidates list after the 2010 general election following allegations of impropriety.
Mr Shapps, who was demoted to be a junior minister in the Department of International Relations after this year's election, is expected to be asked what checks he made about Mr Clarke's suitability to supervise young Tory volunteers.
He will also face questions about whether concerns were raised with him about Mr Clarke's conduct in the run up to the 2015 election campaign. Some young activists are understood to have alleged that they made complaints to Conservative Campaign Headquarters (CCHQ) up to a year ago about Mr Clarke but were ignored by senior officials.
A former senior Tory told The Independent that allegations of Mr Clarke's previous inappropriate behaviour were already widespread when he was appointed by Mr Shapps to lead the party's Road Trip 2015 election campaign.
"Before Grant was appointed Tory chairman he [Mr Clarke] was out in the cold," they said. "He had been kicked off the list of official candidates and had no role in the party whatsoever.
"But when Grant came in he was rehabilitated and brought back into the fold. Even then people were questioning his suitability. But he was Grant's man and Grant was party chair so he was untouchable."
Mr Shapps could not be reached for comment.
Mr Clarke is facing allegations that he bullied a young Tory activist, Elliott Johnson, who killed himself in September. He is also alleged to have tried to blackmail the Cabinet minister Rob Halfon over an affair with a Tory campaigner.
Mr Clarke has said: "I strongly refute any suggestion of bullying, harassment or intended/attempted blackmail."
A whistle-blower told BBC Newsnight that senior Tories had been warned "multiple times" about allegations of bullying and blackmail by Mr Clarke but did nothing.
Officials are also expected to question Baroness Pidding, the former chairman of the National Conservative Convention, who was elevated to the House of Lords after the last election.
She was close to Mr Clarke and arranged for him to be publicly feted by Mr Cameron at the Conservative National Convention in July.
Baroness Pidding was also unavailable for comment.
In a statement the Conservative Party confirmed that Mr Clarke had been struck off its candidate list.
"After the General Election in 2010 all candidates on the old approved list were asked to re-apply for the new list. Those who applied were interviewed by an assessment panel and a recommendation was put to the candidates committee. Several hundred candidates were not invited back on to the list, including Mark Clarke," it said.
The statement added that it had been Mr Shapps who had been responsible for bringing Mr Clarke back into CCHQ.
"Mark Clarke established RoadTrip2015 on his own initiative to campaign in key constituencies in the run up to the general election," it said. "In 2014, Grant Shapps asked Mark Clarke to work in conjunction with the party's Team 2015 (the party's own volunteer activist organisation)."
But other sources claim that Mr Shapps is being "hung out to dry" as the "fall guy" by the Tory hierarchy to protect Lord Feldman – his co-chair of the party at the time and a close friend of David Cameron.
Lord Feldman is now in sole charge of CCHQ and is running the investigation into the allegations against Mr Clarke. But the party insisted that Lord Feldman had been unaware of any allegations against Mr Clarke before August.
"We have been unable to find any written complaints of bullying, harassment or any other inappropriate behaviour during this period that were not dealt with," it said.
Register for free to continue reading
Registration is a free and easy way to support our truly independent journalism
By registering, you will also enjoy limited access to Premium articles, exclusive newsletters, commenting, and virtual events with our leading journalists
Already have an account? sign in
Join our new commenting forum
Join thought-provoking conversations, follow other Independent readers and see their replies