Grant Shapps protests to UN over special investigator's 'disgraceful' comments on 'bedroom tax'
Tory chairman writes to UN secretary general demanding an apology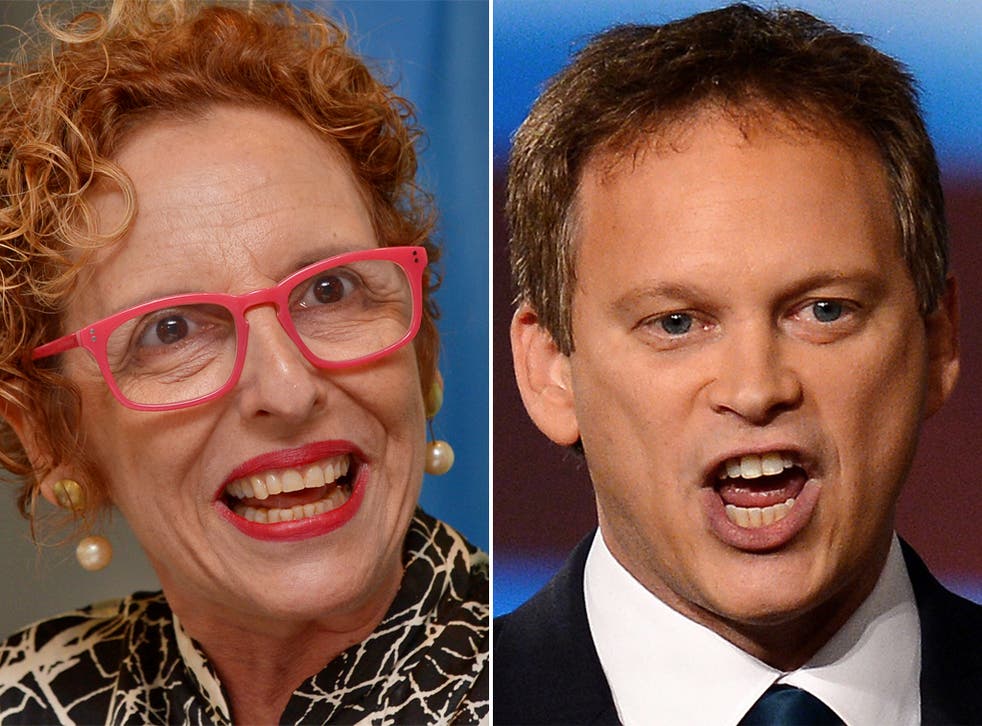 The Conservative Party Chairman, Grant Shapps, has become embroiled in an extraordinary row with a United Nations official who criticised the Government's so-called "bedroom tax".
Mr Shapps accused Raquel Rolnik, the UN special rapporteur on housing, of failing to consult ministers or officials before criticising the policy at the end of her two-week fact-finding mission to Britain.
He said he was writing to the UN Secretary-General to complain about her visit, which, he said, was not at the invitation of the UK Government.
But it later emerged that Ms Rolnik had met with two ministers to discuss her report and had also had detailed discussions with policy officials.
Her visit has also been sanctioned by the Government under long-standing principles which allow UN officials access to member states to conduct fact-finding missions.
Ms Rolnik's final report will be presented in Geneva to the UN Human Rights Council in March.
The row began after Ms Rolnik gave interviews at the end of her visit attacking the Government's policy of penalising council tenants who have a spare room.
She said the policy was causing "great stress and anxiety" to "very vulnerable" people. "The right to housing is not about… reshuffling people according to a snapshot of the number of bedrooms at a given night," she said. "It is about enabling environments for people to maintain their family and community bonds, their local schools, workplaces and health services."
Her comments elicited a furious response from Mr Shapps. "I think this report is an absolute disgrace," he said in an interview with the BBC. "How is it that a woman from Brazil – a country that has 50 million people in inadequate housing – has come over, failed to meet with any government minister, with any official from the Department [for] Work and Pensions [DWP] or to refer to the policy by its accurate name… She has come over with an agenda and clearly has an axe to grind."
Ms Rolnik later described Mr Shapps's comments as "absolutely not true". Struggling to contain her anger, she cited specific meetings she had with government ministers Don Foster and Eric Pickles, and added: "I requested to meet with the highest possible officials, and I met with the DWP, and had more than one meeting with the ones in the DWP who are responsible." She claimed her meetings with government officials had been "very fruitful" and that her report was "absolutely not one-sided".
Raquel Rolnik v Grant Shapps: Tale of the tape
Name Raquel Rolnik
Tagline Fiery Brazilian architect
Role UN Special Rapporteur on housing
Past battles During a visit to Israel last year she accused the Government of implementing a "strategy of Judaization" with its housing and policy which discriminated against Palestinians. The Israeli Government retorted that she had manifested "such a profound misunderstanding of basic realities that one really feels obliged to request the honourable rapporteur to go back to square one and do her homework properly."
Name Grant Shapps
Tagline Spiky British politician
Role Tory Party Chairman
Past battles Earlier this year he claimed that "nearly a million people" on incapacity benefit had dropped their claims, rather than face a new medical assessment. He was rebuked by the Government statistics watchdog who said there was no evidence those who abandoned their claims did so for the reasons claimed by Shapps. He has also been accused of contradictory claims about his place of birth – when he was standing for election for a South London seat it was stated he was born in London, while after he won his Welwyn Hatfield seat it was claimed he was born in Hertfordshire.
Oliver Wright
Register for free to continue reading
Registration is a free and easy way to support our truly independent journalism
By registering, you will also enjoy limited access to Premium articles, exclusive newsletters, commenting, and virtual events with our leading journalists
Already have an account? sign in
Register for free to continue reading
Registration is a free and easy way to support our truly independent journalism
By registering, you will also enjoy limited access to Premium articles, exclusive newsletters, commenting, and virtual events with our leading journalists
Already have an account? sign in
Join our new commenting forum
Join thought-provoking conversations, follow other Independent readers and see their replies