Great divide: Hartlepool - the town left behind by 'largest' cuts
With the lowest spending power per household in the country, leaders in the seaside town are growing concerned
Paul Gallagher
Thursday 13 March 2014 00:25 Comments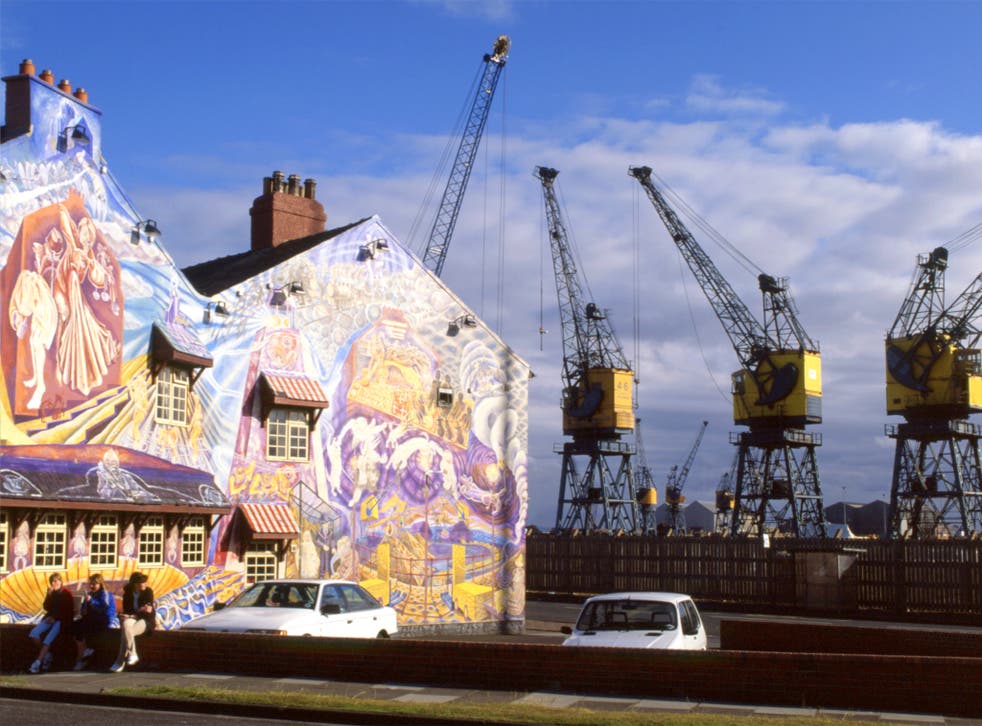 By the end of this parliament, Hartlepool will know more than any other area in the country that, in the eyes of the Coalition, some communities really are more equal than others.
Come 2015 the seaside town of 92,000 people will have lost £28.9m as a result of public spending cuts – a drop of 24.5 per cent since 2010 according to a new analysis by the Association of North East Councils (ANEC).
Equating to "spending power" of £680 per household, Hartlepool is going to be the worst hit area in the country as local politicians, business leaders and residents queue up to criticise the Government's lopsided austerity policies they say will exacerbate an already widening north-south divide. To residents this means millions taken away from adult social care, children's services, education services and regeneration projects in some of the most deprived wards in England.
Hartlepool MP Iain Wright believes the disproportionate nature of the cuts across the country will turn that divide into a chasm and is scathing of what he believes are "cynical and manipulative tactics" to hit Labour supporting areas the hardest.
"I am now seeing more and more frightened people coming to my Friday surgeries," he told i. "Bedroom tax dominated a recent session. More cuts mean a growing number of people are frightened about getting kicked out of their homes. Then you have the difficult decisions local authorities will have to make that have a knock-on effect on everyday lives – all thanks to nakedly political rather than economic decisions. Areas that do not vote Tory are getting whacked."
The contrast with certain areas in the south could not be starker. Driving north on the A1 from London to Hartlepool it is not long before you pass Hertfordshire and Central Bedfordshire, among the Conservative-led authorities enjoying a boost in resources. In the Midlands and beyond, however, almost no council can say the same.
Wokingham in Berkshire, which also happens to be a Conservative-led council, will enjoy a £1.3m funding increase over this parliament, equating to a rise in household spending power of £20.
To highlight the disparities the ANEC produced a map showing the level of cuts in each local authority for the final two financial years of this Parliament and brought it to Westminster to show North-east MPs how hard their region is being damaged, having already suffered three years of disproportionate cuts.
Hartlepool may be the worst hit but several neighbouring towns and cities are almost as worse off. Middlesbrough Council will lose £676 per household, a £41m loss overall. Durham is losing £385 per household or £91.2m in total.
By next year's general election the North-east as a whole will have lost £556m compared to £393.2m in the South-east. Once population size is factored in it works out to a cut per household of £172 (7.2 per cent) in the North-east compared to just £12 (0.6 per cent) in the South-east in the last two years of this Parliament.
London is an exception, with all of its borough councils hit by cuts of between 2 and 8 per cent. Mr Wright said: "People say Cameron and Osborne don't know what they are doing, but that's wrong. What we have is a cynical and manipulative Government being overtly political with its economic planning. There are plenty of inner-city Labour-supporting London areas that are getting hit too."
Local Government Minister Brandon Lewis claims all councilsreceive "a fair settlement – North and South, rural and urban, metropolitan and shire". He said: "Funding has been distributed in a fair way ensuring the smallest reductions for the councils most reliant on government support and rewards councils that strive to improve their communities."
North-east councils feel this statement is ridiculous, suggesting that they are somehow not attempting to improve life for their residents. Councils get roughly three-quarters of their money from central Government with the remainder from council tax.
Paul Watson, chair of ANEC, said the current system of local authority funding increases problems in the region where there are "higher and more complex needs and levels of deprivation".
He said: "We have consistently raised with Government the issue of fairness and equity in funding decisions and this continues to be a key issue for us. There are options and alternative approaches that Government can take to correct the flaws in the system and are offering our support to help Government achieve its stated aim of a funding settlement fair to North and South and to limit as far as possible the impact of reductions in spending on the most vulnerable in society."
Dyke House and Stranton – where two-bedroom terraced houses are on sale for £20,000 – are Hartlepool wards in the top 1 per cent of Britain's Index of Multiple Deprivation. Talk to people here about cuts and a reply becomes familiar rather quickly: "What do you expect from the Tories? They don't care about people here."
Mr Wright does believe Hartlepool can be a land of plenty with the right approach. "The idea that we are just an area in terminal decline is plain wrong. There are great opportunities here with the offshore wind supply chain and other renewable energy options. If only we had a proper industrial strategy looking at the long-term with the right level of investment in Hartlepool then the situation would improve."
Register for free to continue reading
Registration is a free and easy way to support our truly independent journalism
By registering, you will also enjoy limited access to Premium articles, exclusive newsletters, commenting, and virtual events with our leading journalists
Already have an account? sign in
Register for free to continue reading
Registration is a free and easy way to support our truly independent journalism
By registering, you will also enjoy limited access to Premium articles, exclusive newsletters, commenting, and virtual events with our leading journalists
Already have an account? sign in
Join our new commenting forum
Join thought-provoking conversations, follow other Independent readers and see their replies