Green energy boss Dale Vince accuses Government of risking energy security by cutting subsidies and changing agenda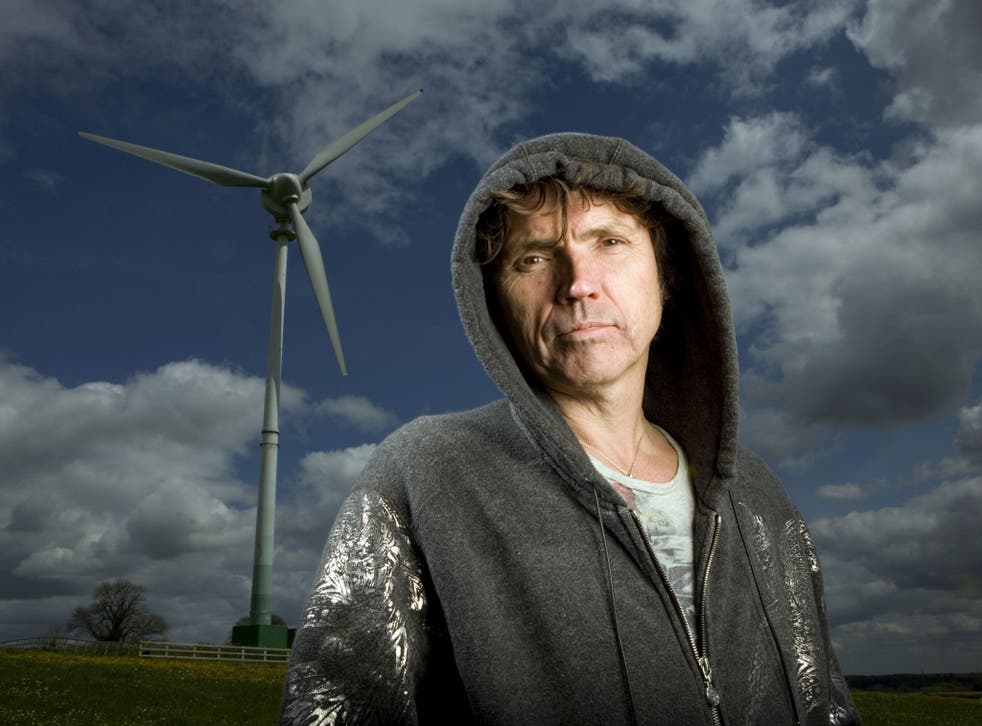 The founder of Britain's first green electricity provider has accused the Coalition of risking the UK's future energy security through a "disastrous" inconsistency in policies. Ecotricity boss Dale Vince accused the Government of hugely undermining confidence among potential investors, who are desperately needed to finance an essential overhaul of the UK's energy infrastructure at a cost of around about £200bn over the next decade.
"Confidence has been badly damaged by the way the Government keeps moving the goal posts on subsidies for renewable energy," Mr Vince told The Independent. "The Government has not just turned its back on renewable energy, it feels like they're actively trying to obstruct it. This will be disastrous for energy security."
Laying claim to having built Britain's first solar-power park in Lincolnshire, he said he has received planning permission to build two more solar parks that would have produced enough electricity to power 10,000 homes. But he argued that he has had to put the plans on hold after the Government reduced the level of subsidies.
Mr Vince added it was now much harder to borrow money to finance new projects because "the Government keeps changing its agenda and impeding growth in renewable energy".
The former new age traveller turned multi-millionaire energy boss made his comments in the wake of his divorce victory last week. The Appeal Court dismissed his former wife's attempt to claim a £2m share of his fortune, on the basis it was made years after she divorced him in 1992.
Now turning his attention back to industry matters, Mr Vince also cast doubt on whether Britain's shale gas industry would herald an era of cheap, secure energy. Shale gas is produced by the controversial practice of fracking, the technique which has generated widespread opposition from environmentalists and some communities near potential reserves over reported links to earthquakes and water pollution.
After a temporary ban, the Government has ruled Britain's fledgling shale gas industry should resume under close supervision, with George Osborne and David Cameron both enthusiastic backers. He said: "There is still huge uncertainty around how much shale gas there is and how much can be extracted. But it's clear it's been hyped beyond anything reasonable by the Government and the industry."
When asked about the much-publicised friction between the gas-focussed Treasury and the relatively green Department of Energy and Climate Change (DECC), he added: "You've got to wonder about George Osborne. Ed Davey is doing a good job under difficult circumstances."
Ecotricity has about 71,000 customers and is Britain's largest green energy provider after the Co-Op. His comments follow last week's accusation by Tim Yeo, chair of the Energy and Climate Change Select Committee, that there was evidence of a "broad-based hiatus in energy investment, which is worrying given where we need to be in three years' time with new capacity being brought online".
A DECC spokesman said: "It's right we review subsidies to ensure the best bang for the consumers' buck, but the Government has given notice, consulted and put in place transitional arrangements as we move to our market reforms. We've also secured a trebling in support for low carbon by 2020."
Join our new commenting forum
Join thought-provoking conversations, follow other Independent readers and see their replies