Green Party urge overhaul of 'utterly failing' drug laws to cut prisoner numbers
Britain has highest incarceration rate in Western Europe - with around 84,000 people in prison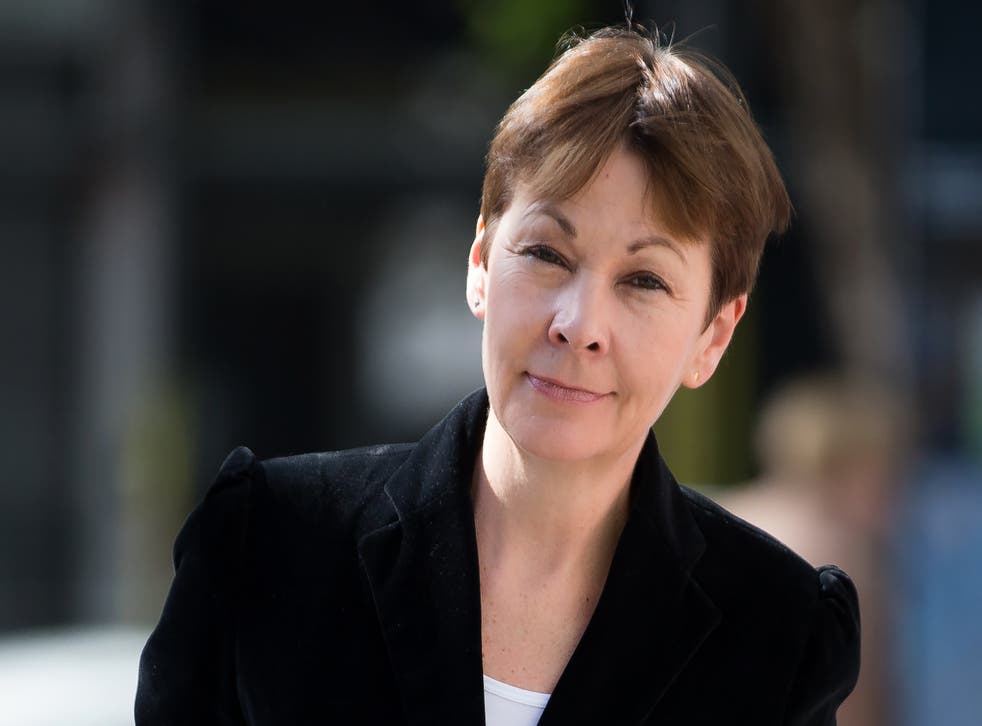 Britain's "utterly failing" drug laws must be overhauled to help curb the number of inmates in overcrowded prisons, the Green Party will say, as party activists battled through harsh weather conditions to attend its spring conference in Bournemouth.
Caroline Lucas, the party's co-leader, is leading calls for a review of the ban on illegal drug use in an effort to reduce the numbers of prisoners thrown into jail for minor thefts to fund their drug habits.
Drug-related offences account for about 15 per cent of prisoners, official figures show, while many offenders can be drawn into using more serious substances while behind bars.
Britain has the highest incarceration rate in Western Europe - with around 84,000 people in prison - while overcrowding heaps pressure on jails grappling with a toxic cocktail of drugs, violence and self-harm among inmates.
Official figures from the Ministry of Justice recently revealed that 28,165 assaults were recorded in the year up to September 2017, which is the highest level since record began in 1978.
Ahead of the conference, Ms Lucas told The Independent: "All the evidence shows that the current drug law regime is utterly failing.
"For many years now we have treated a public health crisis by criminalizing users, whilst allowing the criminal underworld to make vast amounts of money from the supply of drugs - it's time for that to change.
"An impact assessment of the Misuse of Drugs Act would allow future drugs policy to prioritise reducing drug related harms, including the immediate and long term effects of locking up people who need treatment.
"It would also lay the groundwork for moving away from the free for all that is prohibition and towards the safety of regulation instead."
The Brighton and Hove MP also called for non-violent offenders to have greater opportunities for rehabilitation in the community, as 71 per cent of inmates are behind bars for non-violent crime.
As Storm Emma and a freezing Siberian weather system combined to wreck havoc on Britain's roads, some early conference events were cancelled and others postponed. Ms Lucas thanked party staff caught up in travel difficulties for "persevering".
If all goes ahead as planned, co-leader Jonathan Bartley was due to give a speech on Saturday where he will say: "The Green Party is prepared to say what most people know is common sense – that we should change our drug laws so they are based on the evidence not on moralising, and radically reduce the prison population in the process.
"We should be very clear about this - our aim as a society should be to have fewer people locked up, not more."
Campaigners welcomed the move but said drug reform was only one of a number of vital measures needed to reduce the number of people behind bars.
Andrew Neilson, director of campaigns at the Howard League for Penal Reform, told The Independent: "The broad understanding is that criminalising drugs isn't working.
UK news in pictures

Show all 50
"We are in the practice of sending people to prisons, which are often full of drugs, and people can enter prison without any drug issues or as users of less harmful drugs and become addicted in prison.
"How dramatically it would reduce prison numbers remains to be seen...but broadly, we would welcome the commitment to reduce prison numbers and this is the sort of policy we have to look at to help bring numbers down."
Martin Powell, Head of Campaigns and Communications at drugs charity Transform, said: "Criminalisation creates crime, criminals and a vast illegal market, whereas legalising and regulating drugs would take the market out of criminal hands, and put it under the control of doctors, pharmacists and licensed outlets.
"The Misuse of Drugs Act has caused vast harms for nearly fifty years. It is high time to put in place drug policy that improves health and safety, especially for some of the UK's most vulnerable people."
The recently-appointed Justice Secretary David Gauke has vowed to get a grip on the challenges facing jails, and is expected to deliver a major speech on the future of prisons.
Register for free to continue reading
Registration is a free and easy way to support our truly independent journalism
By registering, you will also enjoy limited access to Premium articles, exclusive newsletters, commenting, and virtual events with our leading journalists
Already have an account? sign in
Register for free to continue reading
Registration is a free and easy way to support our truly independent journalism
By registering, you will also enjoy limited access to Premium articles, exclusive newsletters, commenting, and virtual events with our leading journalists
Already have an account? sign in
Join our new commenting forum
Join thought-provoking conversations, follow other Independent readers and see their replies