Green Party complain to BBC about 'disproportionate' coverage of Ukip following local elections
'It's only fair we are given proportionate coverage by our national broadcaster' says co-leader Jonathan Bartley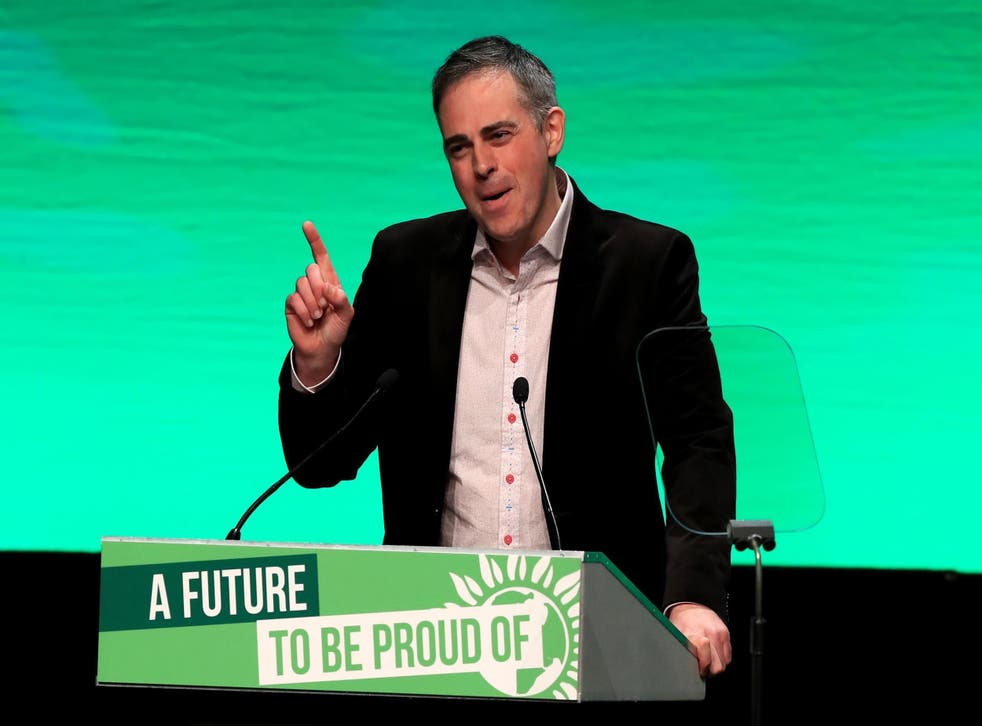 The Green Party has accused the BBC of breaching impartiality guidelines by giving "disproportionate coverage" to Ukip's near annihilation in last week's local council elections.
In a letter to the broadcaster, the party complained that the 40 seats it won were not given due attention in the analysis that followed.
"With the exception of a few items, most of the BBC's coverage failed to report the Green Party's results, while giving disproportionate coverage to Ukip," it said.
The BBC's guidelines state that the party, led jointly by MP Caroline Lucas and Jonathan Bartley, should be given coverage "proportionate to the larger parties" and "more than those parties with less evidence of past or current electoral support or fewer candidates."
Candidates for the party stood in 54 per cent of the local election wards, up from 37 per cent in 2013.
Ukip meanwhile, contested 48 per cent of wards, a sharp decrease from 72 per cent in 2013. The party won a solitary seat in Lancashire, but lost 145 as voters deserted the party in droves.
In contrast, the Greens increased their seats by six, to win 40.
Mr Bartley said the BBC was failing to cover the steady progress made by the Green Party.
"While Ukip makes cheap attempts to win headlines with Islamophobic policies, Greens are making a difference in their local communities and this contrast was made clear in Friday's election results," he said.
He added that it was "only fair we're given proportionate coverage by our national broadcaster."
The corporation's draft guidelines for coverage of the forthcoming general elections state: "To achieve due impartiality, each bulletin, programme or programme strand, as well as online and social media channels, must ensure that the parties are covered proportionately over an appropriate period and overall across the Election Period. Determining appropriate levels of coverage should take into account levels of past and current electoral support."
"Electoral support in the previous equivalent election is the starting point for making those judgements. However, other factors should be taken into account where appropriate, including evidence of variation in levels of support in more recent elections, changed political circumstances (e.g. new parties or party splits) as well as other evidence of current support. The number of candidates a party is standing may also be a factor."
UK General Election 2017

Show all 47
The BBC is regulated by Ofcom, which decided The Green Party should not have "major party status" during the 2015 general election, although Ukip should. It meant that then-leader Natalie Bennett could not take part in some of the television debates but former Ukip leader Nigel Farage could.
In 2015, the Greens received 3.8 per cent of the popular vote while Ukip received 12.6 per cent.
The Greens, who have just one MP in Ms Lucas, have consistently called for proportional representation to replace the current, first-past-the-post system. The party has said it will not field candidates in a handful of seats where this might lead to the defeat of a candidate with whom the party has "common ground" in a bid to create a so-called "progressive alliance."
The BBC has been contacted for comment.
Join our new commenting forum
Join thought-provoking conversations, follow other Independent readers and see their replies