Grenfell fire survivors uncertain of immigration status given chance to become UK residents
Until now they had only been promised 12 months' leave from usual immigration rules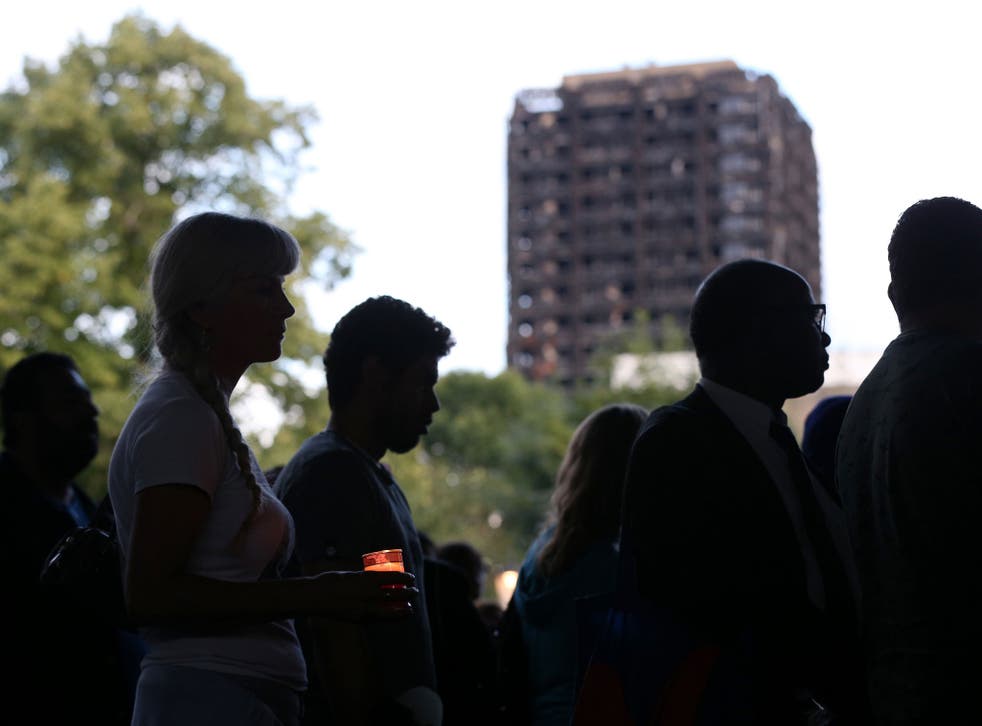 Survivors of the Grenfell fire tragedy who might have been at risk of deportation if they came forward for help, have been given hope they could gain permanent UK residence.
The Home Office has announced that individuals affected by the fire will have the chance to gain permanent residence as long as they pass security and criminality checks.
Campaign groups were outraged earlier this year when the Government appeared to U-turn on a promise not to carry out immigration checks on survivors who came forward for help.
Instead ministers said people would be given a 12-month grace period outside of immigration regulation, but that after that they would be subject to the usual rules.
It led to concern at the time that victims of the blaze may refuse to come forward out of fear of being deported.
Announcing changes today, Immigration Minister Brandon Lewis said the Government's initial response had been "focused on survivors' immediate needs" in the aftermath of the fire, but that officials had since been listening to feedback from survivors.
Mr Lewis said: "The Government believes it is right to provide this specific group of survivors greater certainty over their long-term future in the UK, subject to their continued eligibility and the necessary security and criminality checks being met."
In Pictures: Grenfell Tower after the fire

Show all 51
The new policy will mean anyone who is uncertain of their status, who comes forward before 30 November, can have their 12 months' leave from normal immigration rules extended and can qualify for permanent residence after a total period of five years.
Relatives of survivors or victims of the tragedy will also be able to stay in the UK for up to six months from their date of entry, it was confirmed today.
The idea is that it will allow more time for relatives who have come to the UK to provide support to a survivor or arrange a funeral.
Heckles as Grenfell Tower inquiry chairman concludes opening statement
The changes also come after Sir Martin Moore-Bick, who is leading the inquiry into the fire, wrote to the Government asking ministers to consider the longer term future of survivors.
Fire ripped through the Grenfell Tower in North Kensington, in west London, in June, killing an estimated 80 people and injuring many more.
Join our new commenting forum
Join thought-provoking conversations, follow other Independent readers and see their replies