Councils given backing to strip Grenfell-style cladding from buildings across England
Total of 457 high-rise buildings found to have unsafe cladding
Samuel Osborne
Friday 30 November 2018 00:21 Comments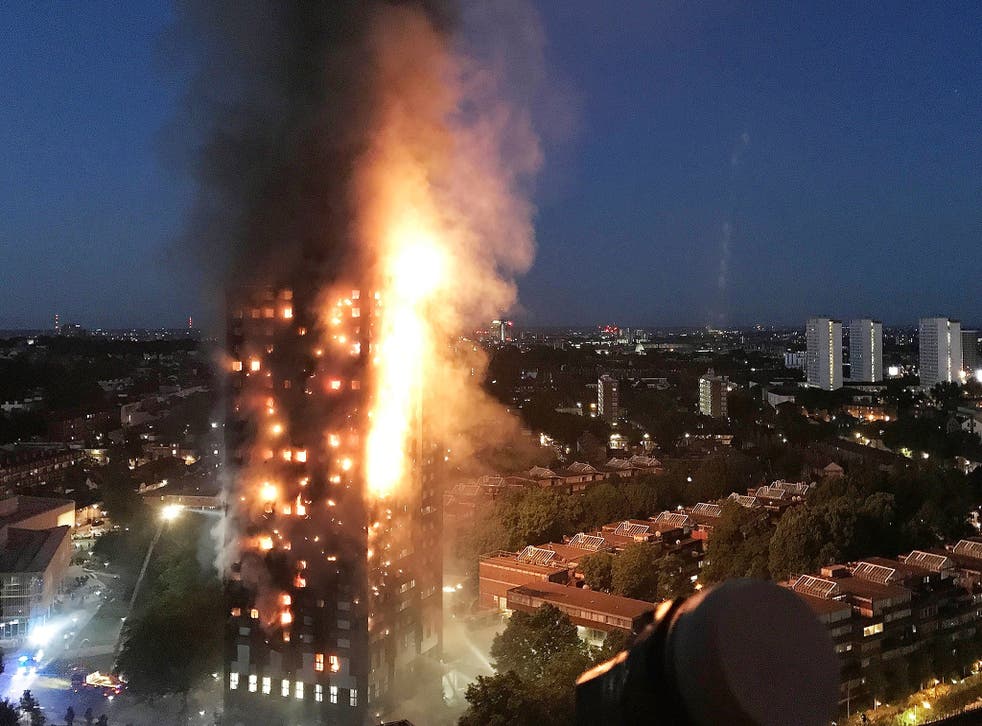 Councils have been given government backing to strip dangerous Grenfell Tower-style cladding from private high-rise homes.
The ban on using combustible cladding on new high-rise homes – as well as schools, care homes and student accommodation – will come into force on 21 December.
The new regulations were drawn up following a lengthy consultation in the wake of the disaster.
The ban covers all combustible materials on the external walls of new blocks of flats above 18 metres, as well as new hospitals, care homes, boarding school dormitories, student accommodation and government-built schools above the same height
The communities secretary, James Brokenshire, is also demanding owners of private residential tower blocks pay to remove dangerous aluminium composite material (ACM) cladding, similar to that blamed for the rapid spread of last year's fire at Grenfell Tower on 14 June, which claimed 72 lives.
The government is already undertaking a £400m programme to remove similar materials from all high-rise social housing in England.
It is now giving local authorities its backing, including financial support, to carry out emergency work on private residential buildings with unsafe cladding.
They will also be able to recover the costs from the owners of the buildings and this will allow buildings to be made permanently safe without delay, the government said.
Grenfell Tower Inquiry: photos of inside the flat where fire began

Show all 18
"Everyone has a right to feel safe in their homes and I have repeatedly made clear that building owners and developers must replace dangerous ACM cladding. And the costs must not be passed on to leaseholders," Mr Brokenshire said. "My message is clear – private building owners must pay for this work now or they should expect to pay more later."
A total of 457 high-rise buildings in England had been found to have unsafe ACM cladding by 12 October, according to Ministry of Housing, Communities and Local Government data.
They include 157 social residential buildings and nine publicly owned buildings, as well as 291 private sector buildings, including flats, hotels and student accommodation.
Vulnerable residents information was 15 years out of date at the time of Grenfell Tower fire
Cladding has so far been removed from just 39 buildings, including 22 social sector high-rise buildings, and 17 from the private sector.
In the social sector, the government said work has started to remove cladding from 98 buildings, while plans are in place for another 33.
Work has started on 21 private buildings, with plans in place for 92 others, according to the latest data.
Additional reporting by Press Association
Register for free to continue reading
Registration is a free and easy way to support our truly independent journalism
By registering, you will also enjoy limited access to Premium articles, exclusive newsletters, commenting, and virtual events with our leading journalists
Already have an account? sign in
Join our new commenting forum
Join thought-provoking conversations, follow other Independent readers and see their replies