Grenfell Tower fire is a 'crime' that should topple the government, says Fire Brigade Union chief
Firefighters union could boycott official inquiry if seen as a 'pointless stitch-up'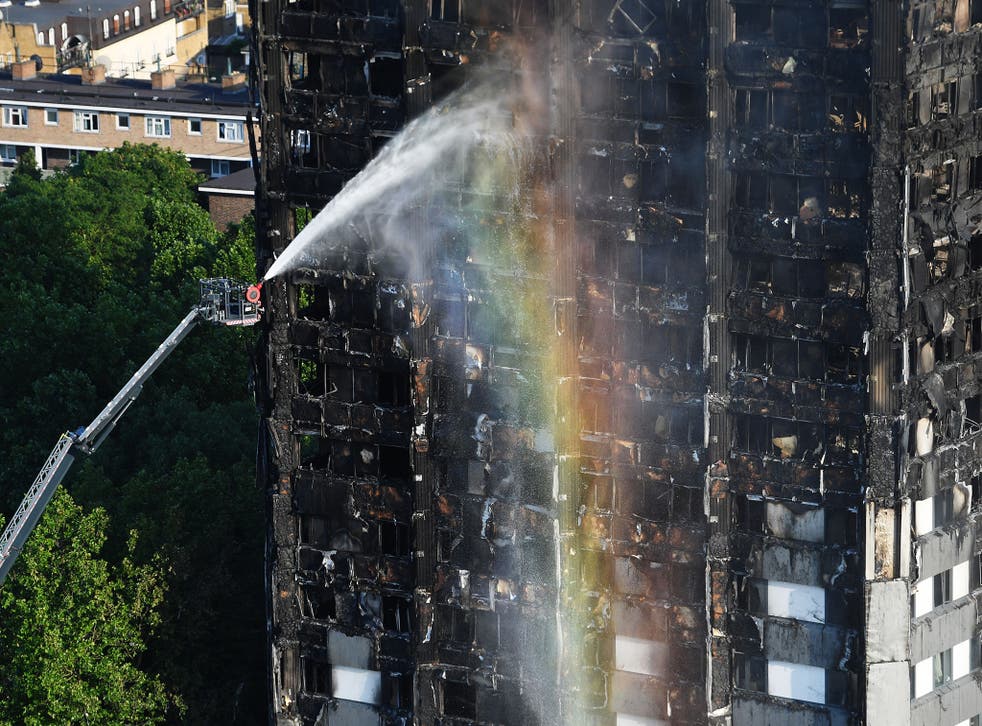 The head of the Fire Brigades Union has described the Grenfell Tower disaster as a "crime" that should topple the government amid warnings over a boycott of the national inquiry.
FBU chief Matt Wrack said the tower block fire was a "national political scandal" and called for ministers to be hauled before the inquiry to answer questions about why regulations were cut.
The union will walk away from the official inquiry if it is seen by survivors and firefighters as a "pointless stitch up", Mr Wrack warned.
Speaking at a fringe event at the Labour conference, he said: "To me, Grenfell Tower was an atrocity.
"You struggle to find words to describe it when 80 people die in their own homes, not through war, not through terrorism but through some other crime, in my view.
"A crime where people have to be held to account."
Political decisions to alter safety and inspection regimes created a culture where the fire could occur, he claimed.
Mr Wrack said: "For me it is a national political scandal. It is the sort of scandal on which governments should fall, by the way.
"Any genuine inquiry wouldn't just be asking firefighters to come and give evidence, as they will. They would be asking government ministers.
"They would be instructing government ministers to come and give evidence and be cross-examined about what decision they took, who gave them the advice, why did they take advice and not that advice and who signed off the change in the regulations."
Retired judge Sir Martin Moore-Bick is leading an official probe into the fire, which claimed the lives of some 80 people, but the inquiry has already attracted criticism for being too narrow in its focus.
Mr Wrack said: "I'll say this, if actually we conclude and if representatives of the residents and the survivors and the bereaved conclude that the whole thing is a pointless stitch-up, then actually we may conclude that we are going to walk away and boycott that inquiry if that's the conclusion we reach.
"I hope it doesn't happen but I think we need to tell the inquiry people that that's where we stand."
The union leader also cast doubt on the ability of fire services to cope with a similar disaster as some cities only had a handful of firefighter on duty at night, despite having tower blocks that failed fire safety tests.
UK news in pictures

Show all 50
Mr Wrack said: "In Grenfell Tower, the London Fire Brigade sent 60-odd fire engines and 250 firefighters and then another 250 later.
"There is not another fire service in the UK that could provide that level of response.
"Plymouth has tower blocks that failed the tests.
"They have night duties where they have 18 firefighters on duty in Plymouth so clearly they could not respond on the scale the response was provided in London."
Join our new commenting forum
Join thought-provoking conversations, follow other Independent readers and see their replies